News
Stay informed about the latest enterprise technology news and product updates.
Future technology leaders get top-speed, top-notch tutelage
The implementation of a crucial LMS and a drive to mold future technology leaders has made Steve Mallard a finalist in the SearchCIO-Midmarket.com 2012 IT Leadership Awards.
A four-year college program might work for subjects like English or history, but IT is a completely different animal. With the pace of technology today, four years might as well be 100. Few are more aware of this than Steve Mallard, IT manager and computer IT master teacher at the Tennessee Technology Center in Shelbyville. Mallard is a finalist for the Customer Experience/Integration Award in the SearchCIO-Midmarket.com 2012 IT Leadership Awards. For more than 14 years, he has been both IT manager and teacher in the center's intensive 18-month technology training program program.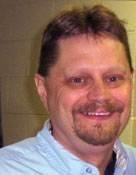 Steve Mallard
Teaching at the speed of technology is no small feat. To aid in the endeavor, Mallard recently implemented a learning management system (LMS) at the center, which serves more than 1,200 students. In addition to 30 hours a week in the classroom and time spent with on-site training at local nonprofits, students have 24/7 online access to more than 1,000 videos, PowerPoint presentations and other curriculum materials.
Using open source software and having his team build the servers saved the center thousands of dollars on the LMS, which since then has provided immeasurable ROI in terms of student achievement. The student pass rate for national certifications has increased, and the center boasts a 93% student completion rate with a 92% placement rate in the field of IT.
Mallard, whose two decades-plus career in IT found him in the government sector and private industry before coming to education, understands the challenges and changes facing his future technology leaders. Learning about IT is one area where he can't say his generation had it tougher than today's students do. As he looks back more than 20 years, there was relatively little to learn, he said.
"Now, teaching students, it covers everything -- mobile devices, different programs, wireless, the advance of Web 2.0, the Internet and the plethora of every type of technology you can imagine. These students have their work cut out for them," Mallard said. "Students have to be versatile and willing to learn at an accelerated rate, and have to absorb so much information. For them, the learning will never end."
How accelerated is that rate? Curriculum and materials undergo changes literally weekly, Mallard said. "I continuously work with vendors to provide samples and tools the students can physically touch and see, and our online LMS has grown to over 2,700 resources and grows every week," he added. "It takes a lot of energy and teamwork -- the senior students are expected to help the junior students, and with this methodology, the senior students see everything twice. Ultimately we use a team that consists of our staff, the students and industry professionals."
Between lecturing 42 hours a week and working on the network for 15 hours, Mallard jokes he spends almost as much time with students as with his own family. It makes sense then, that he keeps a photo collage of successful graduates -- some of them now technology leaders at Fortune 500 companies -- behind his desk.
"When I see my students graduate and become successful -- we've got that placement rate, where nine out of 10 students that come here are graduating and getting a job -- I think it's just great," Mallard said. "I think an education in IT is one of the best things, because you can see everything as it unfolds."
Let us know what you think about the story; email Karen Goulart, Features Writer.