News
Stay informed about the latest enterprise technology news and product updates.
CIO makes IT a strategic partner at Air Systems with green tech
This IT Leadership Award winner makes sure IT is a strategic partner to the business with a green IT strategy that led to a new role in the business.
Kevin Soohoo believes IT should function as a strategic partner to the business. He's felt that way since his college days, when he worked for a large power-cable provider as an IT admin.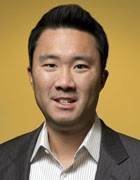 Kevin Soohoo
"My boss at the time was really part of the business. He had a say in decisions. I saw then that IT is not just an operational function -- not there just to fix the printers or run the computers," said Soohoo, now the director of information technology at Air Systems Inc., a mechanical and electrical contracting company in San Jose, Calif.
Over his 16 years in IT, Soohoo has refined his views on IT and business alignment, and lives by what he calls his IT mantra: If technology is not saving the company money, conferring a competitive advantage or using data to improve business agility, IT leaders are not doing their jobs.
It isn't surprising that Soohoo formed an energy-saving strategy for IT: He wanted to make sure his department practiced what Air Systems was preaching to prospective customers about its ecological sustainability. His strategy took on power consumption at the end-user level. "We wanted to look beyond servers and virtualization, to other areas where we could have an impact," he said.
The result is a trio of green IT changes to the cubicle: First is smart power strips that cut off electricity to cubicle devices (the printer, for example) when a master outlet to the PC is shut down. Second is a centralized power management system that limits idle time for office computers. Third is solar-powered wireless keyboards that run off the ambient office lighting.
Strategic partner in IT role and new business role
The changes were not without some hiccups. The smart power strips, for example, worked in some cubicles but inexplicably not in others. (They now are synced to detect motion.) As data is collected on cubicle occupancy, the threshold for powering down is tweaked to maximize energy savings without annoying employees.
The Logitech International solar keyboards -- silver, slim and "sexy" -- were an instant hit, Soohoo said. Although employees say they are going outside to "recharge the keyboard," the Logitech equipment works just fine with overhead office lighting.
"In the case of the keyboards, we stumbled upon them while doing other research. It wasn't really a project so much as saying, 'Let's think innovatively,'" Soohoo said. Because they come packed in recyclable material and eliminate the need for batteries and battery disposal, the keyboards also have a "feel-good" factor that resonates with employees, he said. He's surprised they are not more widely used, he added.
This innovative thinking has saved Air Systems money -- it took less than a year for the company to get to ROI on the power strips -- but it also conferred competitive advantage. Soohoo is a strategic partner to the business, tapping data to drive business decisions. This passion has led to a business role for him as well: Besides overseeing the company's internal IT strategy, he now devotes time to business development, building strategy for its energy services business. He's focusing on a new software tool that virtually configures and monitors data centers, including calculating the impact of changes to the equipment. The space is a natural for IT.
"We are now working with the CEO to figure out where the market for this service is, and who the partners we need to plug into are," Soohoo said. "More importantly, [we know] who the people we need to talk to are -- CIOs who run big data center operations."The change is exhilarating, he admits. "Working more with the CEO in terms of the business, as opposed to 'fix my laptop' -- that's much more exciting."
Let us know what you think about the story; email Linda Tucci, Senior News Writer.
Dig Deeper on Small-business infrastructure and operations