News
Stay informed about the latest enterprise technology news and product updates.
CIO finalist: Custom Web application gives rise to a new business
CIO Nicole Bradberry, a SearchCIO-Midmarket.com IT Leadership Award finalist, created a business around a custom Web application for health care providers.
A last resort turned out to be a blessing in disguise when CIO Nicole Bradberry decided to build a custom Web application to serve as the platform for Rise Health Inc.'s business.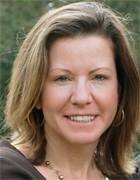 Nicole Bradberry
When launching a new company or introducing a new business service, a general best practice is to use technology already available on the market. Bradberry's team conducted an exhaustive search of existing electronic medical record (EMR), nurse triage and customer relationship management applications, but none quite fit the business model she and Rise Health's other C-level executives had in mind.
"The service we wanted to create focused on preventive patient health care that would result in savings for our customers. To do this we needed to give our employees access to actionable data from multiple sources, and that type of solution didn't exist," said Bradberry, a SearchCIO-Midmarket.com 2012 IT Leadership Award finalist.
The PRM custom Web application
SearchCIO-Midmarket.com IT Leadership Finalist
Nicole Bradberry was nominated by Gino Tenace, president of Rise Health Inc., for our SearchCIO-Midmarket.com IT Leadership Awards. Hers was one of 41 semifinalists' entries to be judged by three distinguished IT leaders: Harvey Koeppel, executive director at the Center for CIO Leadership and former CIO and vice president of Citigroup's Global Consumer Group; Niel Nickolaisen, CIO at Western Governors University in Salt Lake City; and Scott Lowe, founder of The 1610 Group and formerly CIO at Westminster College in Columbia, Mo.
Bradberry's innovative Patient Relationship Manager stood out as a prime example of business harmonization. She is a finalist for the SearchCIO-Midmarket.com IT Leadership Business Harmonization Award. It recognizes a leader whose initiative promoted business goals and automation efficiency, who shows exceptional business savvy, and who works toward increasing revenue and maintaining or improving customer satisfaction.
The custom Web application, called the Patient Relationship Manager (PRM) -- developed by Bradberry's team of 15 developers, project managers and implementation experts, aggregates information from the EMR systems of Rise Health's primary-care-physician practice customers;public health information exchanges; pharmacy data; third-party health care best-practices research; and patient payment, lab, hospital and office visit data. This type of centralized information system is lacking across the health care industry, she said. "The whole picture of patient care isn't represented," she added. That wastes the time of patients and health care practitioners, in terms of having to input information but not having the information they need when they need it.
Rise Health employees, who are the first contact for patients calling into a primary care provider's office, have this centralized data at their fingertips when they answer the phone.
"This [PRM] application knows everything about you -- if you have diabetes or smoke, the medications that you are on, your last visit to the office or an emergency room and why," Bradberry said. "This allows us to set up the necessary tests or lab work based on the [predefined] primary care provider recommendations before, not when the patient comes in, or to have smoking cessation material ready for the patient when they come into the office, for example."
The employees at Jacksonville, Fla.-based Rise Health follow up with aftercare on behalf of the primary care provider, ensuring that a patient is adhering to the doctor's recommendations. The Rise Health support center staff follows a script of questions when a patient calls in that are based on clinician protocols directly linked to a patient's medical history or prompts based on a patient dialogue. The automated PRM system sends the patient dialogue and records to doctors. Rise Health employees recommend preventive steps patients can take to improve their heath and avoid unnecessary tests or doctor visits.
Business strategy tweaks and lessons learned
The company and product design started in 2009. In just a year, the IT team had built the PRM application on a scalable platform hosted by Charlotte, N.C.-based Peak 10 Inc. Bradberry saved $150,000 in capital outlay by using a managed services provider, and ensured that the service met the compliance standards of the Health Information Technology for Economic and Clinical Health and Health Insurance Portability and Accountability acts.
In 2011, the six primary care centers at Boston Medical Center (BMC) became PRM's first customers. To date, hospitalizations at BMC have declined by 14%, which benefits the medical center and its patients. In the end, however, it costs the hospital money. "The [BMC] CFO said, wait a minute, this [reduction in hospitalizations] isn't good for us when a different source of income hasn't come yet to replace that," Bradberry said.
So Rise Health's market focus is shifting from hospitals to primary care providers and accountable care organizations. "These have all the power of keeping people out of the hospital and control over the treatments a patient does and does not need," Bradberry said. "We are going after the true gatekeepers of health care."
Let us know what you think about the story; email Christina Torode, News Director. For midmarket IT news and updates throughout the week, follow us on Twitter @ciomidmarket.
Dig Deeper on Small-business infrastructure and operations