News
Stay informed about the latest enterprise technology news and product updates.
Group collaboration drives real estate technology innovations
One IT leader makes the difference in a distressed housing market by merging real estate technology with group collaboration techniques.
Our SearchCIO-Midmarket.com 2012 IT Leadership Awards recognize the contributions and innovations of IT professionals in midmarket companies. We sent out a call for nominations of individuals who have excelled in six categories, one of which deals with customer experience and integration. The Customer Experience/Integration Award is given to a leader who made strides in building customer relationships and enhancing the external customer experience. Chris Lambrou, director of special projects for Midwest Real Estate Data LLC in Lisle, Ill., is a finalist for the Customer Experience/Integration Award.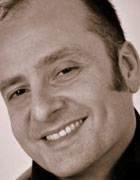 Chris Lambrou
In the current economic climate, being a leader in real estate technology takes a special level of innovation. By the very nature of the process, the turnaround time should be quick when real estate professionals attempt to liquidate a short sale. Lambrou noticed that when his customers were dealing with legal matters and financial institutions, that wasn't always the case. With federal regulations in place, however, not just any group collaboration tool would suffice.
Lambrou worked with the terms and conditions of The Federal National Mortgage Association, or Fannie Mae, and combined those requirements with his intimate knowledge of the realtor community and real estate technology. He mapped out the goals and areas needed for the group collaboration application, then took product development steps to ensure it not only would help consumers with distressed housing, but also would be flexible enough to brand for other markets. Currently, his software assistance program is helping consumers with distressed housing in 10 additional markets from San Francisco to Miami, and has received full support from the federal Fannie Mae team. In only a short time, his specialized group collaboration application has resulted in a measurable reduction in the time it takes to process short sales.
Company: Midwest Real Estate Data LLC, Lisle, Ill.
It is always a winner when IT drives innovation and new revenue.

SearchCIO-Midmarket.com IT Leadership Awards judges
Official job title: Director of Special Projects
Number of employees:145
Number of years in IT: 16 years
Educational background: Associate in Applied Science degree in data processing from Morton College in Cicero, Ill.
First job: Bowling-alley pin chaser (age 14)
What's the best advice you've ever received? Believe only half of what you see and nothing of what you hear.
What is your alter-ego career? Musician
What are you currently reading? Life, by Keith Richards
Describe the best technology decision you ever made: No doubt, the iPod. Getting rid of those CDs was so liberating -- and I still don't know what to do with the square footage it saved!
What's the biggest challenge you face in IT today? Simplicity versus advanced features. We need this ability, we created this ability; now, how do we make it simple?
What's your prediction for the next big technology? Digital plastic. Think reading the news on your kitchen counter -- actually part of the countertop. Changing wallpaper and appliance designs as quick and easy as your computer desktop. Changing the color of your car with one button press.
An excerpt from Lambrou's nomination
Chris is a hands-on worker and isn't afraid to learn things. Despite his vast knowledge in IT and software development, he always is asking questions and is inquisitive by nature.
What was your best career move? Getting involved in real estate technology. The broad boundaries are never limiting in this ever-evolving industry. It's a perfect marriage of technology helping people.
Describe your biggest career influence: It was a way of doing business -- a work style I discovered at a Fortune 500 company. A combination of patience; coaching; listening; and understanding that what you are doing is important, no matter how insignificant that task is or whom you are working with. Ultimately, it's about understanding your self-worth that in turn makes you a better employee. Hey -- the "working class hero" is not as easy as it sounds.
What is the biggest problem you see with corporate cultures today? Collaboration. Everyone wants to be the star (or patent holder) with dollar signs in their eyes -- same U.S. business scenario, new era. Group collaboration is what makes the great companies so special -- their ability to perform integrated, multifaceted tasks and have it all come out as one cohesive project.
What's your advice for IT pros coming up the ranks? Keep learning. Always ask questions. Remember that the industry is always bigger than you.
Twitter handle: @MREDchris
LinkedIn account link: http://www.linkedin.com/in/chrislambrou
Let us know what you think about the story; email Wendy Schuchart, Site Editor.
Dig Deeper on Small-business infrastructure and operations