News
Stay informed about the latest enterprise technology news and product updates.
IT leader effects transformational change for smart grid energy
SearchCIO-Midmarket.com IT Leadership Awards finalist pursues transformational change with smart grid energy solutions.
Our SearchCIO-Midmarket.com 2012 IT Leadership Awards recognize the contributions and innovations of IT professionals within midmarket companies. We sent out a call for nominations of individuals who have excelled in six categories, including Green IT. This award recognizes a leader whose initiative has promoted ecological and sustainable IT. Tom Hulsebosch, managing director of the energy and utilities practice at West Monroe Partners LLC in Chicago is a finalist for the Green IT Award and the SearchCIO-Midmarket.com 2012 IT Leader of the Year Award.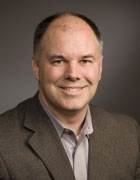 Tom Hulsebosch
An IT leader is an agent of business change management, and Tom Hulsebosch is no exception. He plans and implements transformational change around smart-grid energy at West Monroe Partners, managing the convergence of utility operations, IT, telecommunications, ERP, customer information systems and data management. In addition, he develops business intelligence solutions. His focus is on business change management that blends technology, operational improvements, organizational change and customer engagement.
The utilities industry is undergoing massive, transforming change, but Hulsebosch looks at unwieldy, complex systems and finds a way to break them down into manageable parts that are easy to communicate to senior leadership, along with finding ways to pursue smart-grid energy. At West Monroe Partn ers, his focus is on measurable and sustainable improvement. His role as a trusted adviser in business change management for external and internal leadership has enabled the consultancy to compete against large enterprise companies when it comes to strategic change in smart-grid energy. In addition, he has championed workforce preparedness, planning for the workforce of the future, and business change management to deal with the stress. He has inspired and led a group identifying evolving skill needs, and has used a workforce training grant from the Department of Energy to develop transformational change with its smart grid energy training.
Company: West Monroe Partners LLC, Chicago
Official job title: Managing director of West Monroe Partners' energy and utilities practice. He directs more than 30 consultants who work full-time with energy and utility IT departments across North America.
Revenue: More than $50 million
Number of employees: 350
Number of years in IT: More than 25 years in IT and telecommunications technology design and deployment. Has six U.S. patents.
Educational background: B.S. degree in electrical engineering from Marquette University; M.S. degree in electrical engineering from the Illinois Institute of Technology
First job: Flipping burgers at a McDonald's in Oshkosh, Wis., during high school. First job after college was at Motorola as a digital design engineer working on cellular base stations.
Strong leadership, management and leveraging technology to innovate business.

SearchCIO-Midmarket.com IT Leadership Awards judges
What's the best advice you've ever received? It doesn't take any more time to be a good listener than a bad listener.
What is your alter-ego career? I would like to be a fishing guide in Canada!
What are you currently reading? That Used To Be Us, by Thomas Friedman and Michael Mandelbaum
Describe the best technology decision you ever made: A few years back, my team worked with a Midwestern utility to design and deploy MPLS [Multiprotocol Label Switching] technology over a microwave backbone network to control the different smart-grid IP streams from the smart-grid energy solutions in the field and their control centers. This technology was traditionally used for large carriers at the time, but it delivered the control and security that the diverse smart-grid applications required.
What's the biggest challenge you face in IT today? All solutions are a blend of people, process and technology. In many utilities, there is not enough appreciation that any successful business transformation must address all three of these key components.
One needs to architect all three of these components when looking at large, transformational projects, like deploying smart-grid energy solutions in a utility. This approach forces utilities to work cross-functionally, which can be challenging for a traditionally siloed organization. IT organizations tend to focus on the technology, and the operations side tends to focus on the process side -- and way too often, neither is focused on the people.
What's your prediction for the next big technology? I work with utilities and large energy users on smart-grid and smart-energy solutions. The merger of smart-grid technologies in the utilities with smart-energy building solutions will enable more cost-effective renewable electric generation and alternative energy sources for businesses and homes. The adoption of these solutions will reduce the business and consumer energy spend for today's electric loads; improve the quality of our air with less pollution; and allow new electric loads, like electric vehicles, to be added to the electric grid without adding significant fossil-fuel generation. The key to this integration of smart grid and smart-grid energy solutions is new utility and building IT applications, along with the necessary data integration.
An excerpt from Hulsebosch's nomination
Vision. Synthesis. Divergent thinking. Imagination. Energy. Enthusiasm. Technical comprehension. Humor. Openness.
Beyond that, Tom is a genuine person. When in a conversation you know you have his total attention. He acknowledges input contributions positively, and never with belittling judgment. He demonstrates his appreciation for participation and contribution. Tom seeks multiple perspectives, and fosters an environment of achievement and possibility and gives his team the freedom to act. There is ample balance of accountability and recognition. Put this all together, and he makes the whole greater than the sum of the parts.
-- John McNally, Client Engagement, West Monroe Partners
What was your best career move? My move from developing and selling products at Motorola to consulting with utilities, cities and large energy users on smart-grid and smart-energy solutions. I love working with businesses to make their business transformation objectives a reality. The technical IT and telecommunication challenges are significant and rewarding, but partnering with clients to make their objectives a reality is the most rewarding part of consulting.
Describe your biggest career influence: A leadership training class that was conducted about 12 years into my career. This class taught how to go after extraordinary results and how to be pleased if we fall short and have only great results. I now believe that if the expected results of a new project are not significantly positive on business results, the project itself should be very closely examined to determine if it is worth the effort and money to execute.
What is the biggest problem you see with corporate cultures today? There is a delicate balance between focusing internally on the organization to insure success factors for the internal groups and focusing on pleasing your end customers. It can be tempting to focus on the internal issues of the department and company versus focusing on what the end customer and market are demanding. All businesses need to deal with this balance on a daily basis. The key is to ensure that your alignment of priorities is always anchored to your customer satisfaction in some fashion. If you can't align a priority directly or indirectly to customer satisfaction, you need to reconsider the priority of the project.
What's your advice for IT pros coming up the ranks? Make sure you first understand your customers' needs before you architect a solution.
LinkedIn account link: http://www.linkedin.com/in/tomhulsebosch
Let us know what you think about the story; email Wendy Schuchart, Site Editor.
Dig Deeper on Small-business infrastructure and operations