News
Stay informed about the latest enterprise technology news and product updates.
Innovative LMS solution drives success at technical training program
This SearchCIO-Midmarket.com IT Leadership Award finalist engages students in a technical training program with a new learning management system.
Our SearchCIO-Midmarket.com 2012 IT Leadership Awards recognize the contributions and innovations of IT professionals in midmarket companies. We sent out a call for nominations of individuals who have excelled in six categories, one of which deals with the customer experience and with integration. The Customer Experience/Integration Award is given to a leader who made strides in building customer relationships and enhancing the external customer experience. Steve Mallard, IT manager and instructor at the Tennessee Technology Center, is one of three finalists for this award.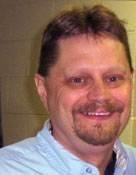 Steve Mallard
Like many IT managers, Steve Mallard wears many hats. Unlike most, one of his challenges is to manage the IT needs of a technical training program while spending 37 hours a week teaching students the art of IT. By exercising his talents as an educator and IT professional, Mallard created an open source learning management system (LMS) to serve 1,200 students at the Tennessee Technology Center in Shelbyville.
Logins totaling more than 40,000 a month demonstrate that students have adopted the LMS enthusiastically. Although constrained by the tight budget typical of smaller higher-education facilities, He supported the establishing of a class in programmable logic controller (PLC) technology and robotics that is one of the most advanced in the state. By networking PLCs and robotics, the class has access to PLC servers and robotics through the LAN and another LMS on the Internet.
Mallard's integration of advanced technologies with the classroom is top-notch, but what's striking about this SearchCIO-Midmarket.com IT Leadership Award finalist is his dedication to mentoring new talent in the field of IT. His technical training program focuses on advanced learning through a combination of asynchronous (online, self-directed) training and in-class, or synchronous, training. He has seen a 90% placement rate for his class and a retention rate of 92% in the past three years. Tennessee's technology centers have been recognized by Harvard's Graduate School of Education as an example of how education should work. In addition to his own technical training program, he works with such nonprofit organizations as the Emergency Management Agency, a 911 communications center, and many local law-enforcement agencies to resolve networking and other IT problems. It's this dedication not only to his own technical training program but also to young IT professionals that has made Mallard a finalist for the Customer Experience/Integration Award, as well as for the SearchCIO-Midmarket.com 2012 IT Leader of the Year Award.
Company: Tennessee Technology Center, Shelbyville
Official job title: IT manager/Computer IT master teacher
Revenue: $2.9 million locally; more than $54 million statewide
Number of employees: 900
Number of years in IT: More than 20 years, serving government, education and industry.
We need more people like Mr. Mallard in our profession, in our schools and in our society.

SearchCIO-Midmarket.com IT Leadership Awards judges
Educational background: B.S. in information systems, Certified Ethical Hacker, Certified Network Defense Architect, Microsoft Certified Trainer
First job: U.S. Army
What's the best advice you've ever received? My father told me to stop and listen to people. To hear them as they speak and to listen to what comes from their heart and soul. He was correct in every way. You can truly tell who people are if you stop and listen to them beyond the audible sounds. Being a teacher and consultant for so many years, this has become an asset and skill handed down to me.
What is your alter-ego career? I want to go back in time and be an engineer during the Apollo program and live as an engineer in that era. With astronauts like Alan Bean knowing where "SCE [Signal Conditioning Equipment] to Aux [auxiliary]," a lifesaving switch, was, and a talented engineer by the name of John Aaron, who knew what to tell Bean to do -- [that] amazes me. As primitive as technology appears now, it seemed to be a time where pride and stability followed organizations. When I work in IT today, I see myself as taking that same pride and trying to remember everything about old and new technology when performing my job.
What are you currently reading? How Apollo Flew to the Moon by W. David Woods
Describe the best technology decision you ever made: Implementing [an LMS] that offers over 2,000 additional resources to supplement our current IT classes at the Tennessee Technology Center at Shelbyville. The implementation of the LMS has helped to produce some of the most versatile and highly respected IT personnel in the industry.
An excerpt from Steve Mallard's nomination
When implementing the learning management system (LMS), Steve selected open source software, along with building the servers for the systems. During this economic crisis, he saved several thousand dollars by using this methodology and approach. With the LMS solution, he worked with recruiters to show how students leaving the program could provide their industry with highly educated workers who needed little or no training. This played a key role in the placement and retention rate of students in the computer IT program.
When networking the programmable logic controller program, he worked directly with the instructor and played a key role in networking the PLC to help educate future industrial-maintenance students. With access across the network or by the Web, students can learn SCADA [supervisory control and data acquisition] systems. He went on to teach a TCP/IP class, and combined the role of how industrial maintenance students could work directly with IT students.
Using students as voluntary interns, Steve was able to serve the community to resolve issues while educating students. It is rare that you find an educator in a dual role who gives hundreds of hours to his students, other classes, other schools, along with nonprofit organizations
-- Dawn Babian, network administrator, Tennessee Technology Center, Shelbyville
What's the biggest challenge you face in IT today? Security. With so much business and personal data on the Internet, controlling and maintaining the integrity and security of that data is the biggest challenge facing anyone today. With the acceleration of Moore's Law, technology is changing so rapidly you always wonder how much more you can learn and retain. This pressure of change goes hand in hand with securing data, thus creating a logistical nightmare for anyone in IT.
What's your prediction for the next big technology? In today's world, predicting the future is nearly impossible. However, with cloud computing, growing broadband technologies and consumerization of products, workers, as well as the home user, will rely more on smartphones and tablets. I truly believe you will see seven-inch smartphones and tablets become the de-facto in mobile computing. With more and more end users complaining about the bulk and expense of larger tablets, vendors are on the right track with these smaller devices.
What was your best career move? Moving to education more than a decade ago was my best career move. The Tennessee technology centers serve the communities around the institutions, giving you the widest exposure to business, industry, education and government organizations. With technology growing so rapidly, working with industries in a large geographic area who hire your students (who are your product) makes education one of the most satisfying careers.
Describe your biggest career influence: Watching new IT professionals grow and mature. Seeing those students join Fortune 500 companies and becoming mature IT professionals. Once they are in the field of IT, they become advisers and peers molding the next generation of professionals I am educating.
What is the biggest problem you see with corporate cultures today? Corporations today are more competitive because of the global economy we live in. Because of this, you often see corporate culture spread across social media sites, along with traditional advertising, Web pages and blogs. Corporations and businesses today that isolate or turn away from this method of business can lose clientele or consumers. Having isolated thoughts of not changing tradition can often be fatal to growing businesses and organizations. With information security making headlines today, the often progressive businesses that jump on the technology bandwagon can make more mistakes by the lackadaisical attitudes of workers. This part of corporate culture is new, and has to be pruned when remembering that consumerization has to be closely monitored and IT is not just setting up your home's wireless router.
What's your advice for IT pros coming up the ranks? Every day I advise a diverse group of students looking at changing their career to IT. I have to emphasize how important it is to keep learning and how the acceleration of technology will challenge them more than I ever was challenged. They have to learn a wider array of technologies and be more proficient than their mentors. New IT professionals will deal with consumerization and the new, hybrid personal-enterprise use of technology. New IT pros will have to wrap their head around security regardless of their role because of the collaboration of data and the global economy.
Let us know what you think about the story; email Wendy Schuchart, Site Editor.
Dig Deeper on Small-business infrastructure and operations