News
Stay informed about the latest enterprise technology news and product updates.
Cloud integration revitalizes an aged business model
A cloud integration platform helps CIO relaunch a struggling business by leveraging a community of partners and reaching thousands of new customers.
The television series "Flip This House" has nothing on Paul Stamas. He flipped Mohawk Fine Papers Inc. by doing a major business renovation with cloud integration. His efforts at innovating in an energy-conscious and digitally focused competitive landscape have made him a finalist in the Cultural Innovation and Technological Advancement categories of our SearchCIO-Midmarket.com 2012 IT Leadership Awards.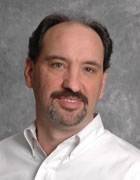 Paul Stamas
The basis for the cloud integration project occurred when Stamas was working on his doctorate in cloud integration at the School of Information Studies at Syracuse University four years ago. He represented the needs of cash- and resource-strapped midmarket organizations in a cloud experiment headed up by his Syracuse team adviser, Scot Bernard, now federal chief architect in the Executive Office of the President. The exercise wasn't just academic; the rigorous design theories behind Stamas' doctoral studies resulted in a cloud integration platform that connects thousands of Mohawk customers, cloud providers and business partners through one integration point.
"Even though the world is against us, in terms of paper, we're going to have the best year we've had in 80 years, going to twice the EBITDA [earnings before interest, taxes, depreciation, and amortization] that we had the previous year," Stamas said.
Cloud integration transformation
Stamas was charged with building a business that would reach a new sales channel and new partners, and at the same time develop an integration platform that let Mohawk add and change business processes quickly -- and inexpensively.
Instead of building a seven-figure integration platform, Stamas worked with cloud broker Liaison Technologies LLC in Alpharetta, Ga., to develop a $50,000-per-year cloud Integration-as-a-Service platform. The Web-based platform is the central communication point in the cloud for Mohawk suppliers and customers, as well as for more than a half-dozen Software-as-a-Service applications.
Even though the world is against us, in terms of paper, we're going to have the best year we've had in 80 years, going to twice the EBITDA that we had the previous year.

Paul Stamas, vice president of IT, Mohawk Fine Papers Inc.
Within a year of the platform's 2011 launch, the company's sales model has changed drastically: It went from selling through 300 distribution partners to selling directly to 30,000 customers. In that same time, Mohawk also went from conducting no business online to doing roughly 25% of its total business online, Stamas said.
Since the platform is a centralized plug-and-play portal for business processes, old services can be discontinued and new services added within months. When a manufacturing partner that made envelopes went out of business, Mohawk insourced those manufacturing processes on the platform and now makes 30 million envelopes a day, representing "a significant, high-margin business" for the company, Stamas said.
"Going to this platform, we can build business processes incrementally and very inexpensively," Stamas said. "Because it is so inexpensive, we can constantly try out new processes. If it doesn't work, we can throw it out. The risk of failure is not there because this [platform] is so incremental, it lets us reuse services and create new ones by mashing up business processes."
A culture of innovation
Despite creating a new business model, Stamas is quick to point to Mohawk's "enablement" culture as the true driver of innovation behind the platform. "They said, go learn, go get educated and go try it," when Stamas wanted to turn Mohawk's business model on its head, he said.
His leadership style carries forward the culture of enablement already established at Mohawk. It's one in which hierarchy and bureaucracy have no place, but employee empowerment reaches all levels, Stamas said. "Job one for an IT leader is to surround him- or herself with good, talented, capable, motivated people. Once you have the privilege of being in that position, essentially you just empower them."
The cloud integration platform is a direct reflection of this culture of empowerment and innovation -- not the other way around, Stamas said. "The business empowered me to go do this; and because of that, we now have this platform that makes us an extremely agile, easily interoperable company with a whole new network of partners and customers."
So much so, in fact, that Mohawk Fine Papers has become simply "Mohawk," and its new website is now Mohawk Connect to reflect the networking nature of the company's new business model.
Let us know what you think about the story; email Wendy Schuchart, Site Editor.
Dig Deeper on Small-business infrastructure and operations