News
Stay informed about the latest enterprise technology news and product updates.
Virtualization technologies offer big ROI and green data storage
Green virtualization technologies replaced outdated hardware and offered IT leader big power-consumption savings.
Our SearchCIO-Midmarket.com 2012 IT Leadership Awards recognize the contributions and innovations of IT professionals within midmarket companies. We sent out a call for nominations of individuals who have excelled in six categories, including Green IT. This award recognizes a leader whose initiative has promoted ecological and sustainable IT.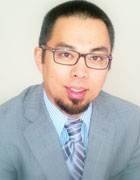 Jerome Martinez
Tilden-Coil Constructors Inc. had the problem you love to have: It was experiencing modest and controlled growth over a five-year period during a tough economy. The only problem it had was that its IT infrastructure wasn't growing along with the company. The IT department was plagued by a lack of storage, slow server performance, application conflicts and a high risk of data loss.
When Jerome Martinez was named IT manager, his primary goal was to improve the company's server infrastructure. It was very clear that he needed to replace ten out-of-date servers whose warranties had expired, but he was faced with a very restrained IT budget. To Martinez, the answer was clear: Replace the outdated, ecologically unsound servers with virtualization technologies. That reduces data center power consumption, not to mention the company's reliance on energy-inefficient servers.
Jerome Martinez is a finalist for the Green IT award in the SearchCIO-Midmarket.com 2012 IT Leadership Awards.
Company: Tilden-Coil Constructors Inc., Riverside, Calif.
Good leadership and organizational management skills.

SearchCIO-Midmarket.com IT Leadership Awards judges
Official job title: IT manager
Revenue: $140 million
Number of employees: 107
Number of years in IT: Nine years
Educational background: Bachelor of Science degree in telecommunications management
First job: Volunteer technical analyst at California State University, Long Beach
What's the best advice you've ever received? My father used to always tell me, "Whatever job you have in life, make sure you enjoy it."
What is your alter-ego career? Professional surfer
An excerpt from Jerome Martinez's nomination
Today the word leader is synonymous with position, title, authority, experience and intelligence. Although Jerome has these qualities, they are not what makes him an exemplary leader. What makes him an exemplary leader is his ability to inspire others to work with confidence; his ability to communicate and listen; and most importantly, his strong values. Jerome worked closely with consultants and [value-added resellers] to complete the virtualization initiative. His ability to inspire outside consultants to work with confidence is second to none.
Inspiring internal co-workers is a hard enough task, yet he was able to inspire external consultants to complete work and finish the project on time and on budget. Communication and listening is another key attribute that he possesses. When tough problems and decisions had to be made, he was able to systematically diagnose the situation and communicate the appropriate and calculated answer effectively. Most importantly he is an exemplary leader because of his strong values both in and out of the workplace.
What are you currently reading? The Bible
Describe the best technology decision you ever made: Virtualizing our server and storage infrastructure. Virtualization technologies allowed me to fix many of the issues that plagued our IT Infrastructure and to save money for future initiatives because of the inherent high ROI.
What's the biggest challenge you face in IT today? Managing data growth! With a newly implemented virtual environment, organizational units outside IT now think that data storage is infinite and cheap. Managing both expectations and actual data growth is a challenge.
What's your prediction for the next big technology? Smarter analytics. I believe that in the near future our smartphones, tablets and PCs will start to analyze our computer behavior habits and start to personalize our entire computing environment. This will result in applications that are capable of offering suggestions and products that are more in tune to what we really want. Search analytics will be more accurate and precise, all based on our computing behaviors.
What was your best career move? Moving from being a "hands-on" tech to IT management. I think this is an excellent start to learning the business side of IT while still getting my technology "fix."
Describe your biggest career influence: My biggest career influence is my former CIO, Sam Lamonica (now CIO for Rosendin Electric). I pattern a lot of my operations and processes on his framework and how he led the IT department.
What is the biggest problem you see with corporate cultures today? Corporate cultures today are very often too "departmentalized." In other words, people put themselves within the walls of their department and will not cross these barriers. That results in staleness and decreased initiative.
What's your advice for IT pros coming up the ranks? Understand the business you in are as much as the technology that you love.
LinkedIn account link: http://www.linkedin.com/pub/jerome-martinez/13/876/89
Let us know what you think about the story; email Wendy Schuchart, Site Editor.
Dig Deeper on Small-business infrastructure and operations