News
Stay informed about the latest enterprise technology news and product updates.
Visual business intelligence aids user adoption and IT alignment
IT leader invigorates DNA sequencing center by replacing old and clunky data mining with visual business intelligence solution.
Our SearchCIO-Midmarket.com 2012 IT Leadership Awards recognize the contributions and innovations of IT professionals within midmarket companies. We sent out a call for nominations of individuals who have excelled in six categories, including the award for Midmarket IT Leader of the Year. This award is for an IT leader whose efforts resulted in an achievement on many levels, including in several if not all of the other five categories, and made a substantial contribution to a business or industry.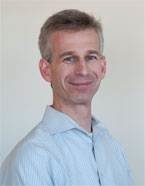 Zach Leber
The Broad Institute of MIT and Harvard struggled for years with a business intelligence system that wasn't up to snuff for the Cambridge, Mass.-based DNA sequencing center's robust data-crunching requirements. When Zach Leber came on board two years ago as assistant director of informatics, only five or 10 intrepid users were braving the clunky legacy system. It was clear: The center needed a visual business intelligence system that could deliver results faster at a lower cost and with much richer displays.
Solid performer. Good overall IT strategies, and the visual BI solution improvement made an impact across his organization.

SearchCIO-Midmarket.com IT Leadership Awards judges
Leber worked with users to understand their business needs, and helped implement and deploy a new visual business intelligence system that not only guarantees full use of the center's DNA sequencers but also helps researchers optimize data and discover experiments that aren't working as well as expected.
Now, with Leber's new visual business intelligence system in place, the scientists meet daily to look at results, analyze outliers and do root cause analysis. User adoption has been significant: Through Leber's project evangelism, the new data mining solution has approximately 150 users throughout the center.
What's more, with the mobile interface, scientists can check on their experiments using their smartphones from anywhere, driving a marked increase in productivity at the center. For his efforts, Zach Leber is a finalist for the SearchCIO-Midmarket.com IT Leader of the Year award.
Company: Broad Institute of MIT and Harvard
Official job title: Assistant Director of Informatics
Revenue: $250 million
Number of employees: 850
Number of years in IT: 20
Educational background: B.A. degree in physics and M.S. degree in computer science, both from Harvard University
First job: Software engineer
What's the best advice you've ever received? Speak the vision, live the values, remove the obstacles. (From consultant and teacher William Jeffries)
What is your alter-ego career? Teaching high school or adults
An excerpt from Zach Leber's nomination
Right now, Zach is helping to deploy Tableau broadly throughout Broad, showing them how to get the best use out of it. Earlier this year, he presented to the European DNA sequencing centers, and they're since adopted [Leber's visual business intelligence solution] at the largest genome sequencing center in Europe.
-- Doreen Jarman, Tableau Software
What are you currently reading? Steve Jobs, by Walter Isaacson
Describe the best technology decision you ever made: Tableau software
What's the biggest challenge you face in IT today? Keeping up with users who want more information
What's your prediction for the next big technology? A shift to primary data storage and sharing via cloud services
What was your best career move? Joining a startup right out of college
Describe your biggest career influence: The intensity of that startup's president showed me the commitment it takes to run a business.
What is the biggest problem you see with corporate cultures today? Low-trust inefficiencies and distractions (for example, excessive use of "CC" in emails rather than carefully directing requests and expecting results)
What's your advice for IT pros coming up the ranks? Sit with your users.
Twitter handle: None
LinkedIn account link: http://www.linkedin.com/in/zachleber
Let us know what you think about the story; email Wendy Schuchart, Site Editor.
Dig Deeper on Small-business infrastructure and operations