News
Stay informed about the latest enterprise technology news and product updates.
CIO innovator uses domain expertise to drive new business
A CIO's love of language and IT is spurring growth at Language Services Associates. A new video interpreting platform is the latest offshoot of his domain expertise.
SearchCIO-Midmarket.com 2012 IT Leadership Awards finalist Mauricio Vicente doesn't need any lessons in IT and business alignment. The CIO at Language Services Associates Inc. (LSA), a translation and interpreter services provider in Horsham, Pa., Vicente brings a domain expertise to his work that many CIOs might envy. Along with a deep interest in technology that dates back to childhood, the Argentinean native comes to his CIO position with a degree in English-Spanish translation as well.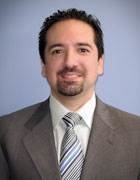 Mauricio Vicente
"I really am passionate about both things -- linguistics and translation and technology -- because that's what I've been in love with for my whole life," Vicente said.
It turns out that love is good for business, at least at LSA, which offers interpreter and translation services in American Sign Language and some 200 foreign languages. Vicente's domain expertise in computers and in language not only has propelled his career at LSA -- from call center coordinator in 2000 to IT director in 2003 to CIO in 2011 -- but also has helped drive LSA's business growth through a series of industry firsts.
One of those firsts is a Web-based reporting system that provides a "major competitive advantage," according to the company. The proprietary platform gives LSA customers the ability to collect and track language and call-data metrics in real time through a secure portal. In the fast-moving translation and interpreter business, the 20-year-old LSA has become a fast mover, more than doubling in growth over the past three years.
Vicente's most recent technological advance -- and the reason he's been named a finalist in three award categories (cultural, technological and business harmonization leadership) -- is a user-friendly Video Remote Interpreting (VRI) platform launched in 2011. LSA's highly customized video interpreting system, which is based on technology provided by Cenero LLC in nearby Malvern, Pa., capitalizes on the company's most valuable asset, Vicente says.
I'm happy to say that I've been able to inspire and encourage the people that collaborate on my projects to realize that the outcome of the work we do extends well beyond the product itself.

Mauricio Vicente, CIO, Language Services Associates Inc.
"We have very high standards in relation to the product that we wanted to create. Our customers are used to very high-quality interpretation services and translation services from us, so we needed this product to be on par with all the other solutions that we have," said Vicente, who spent three years researching on-demand video interpreting technology.
Video interpreting with concierge-type service
Before the customized VRI platform, LSA used a third-party software provider "via a white-label business model." That model presented serious drawbacks. LSA, which prides itself on controlling the customer experience, was unable to make any changes to the video platform or even offer technical support. Moreover, the old system was compatible only with Windows and Internet Explorer, it was complex to deploy, difficult to upgrade, provided only moderate video quality, did not queue client calls, and could not encrypt video data -- a big drawback for LSA's many hospital and health care clients. The service was provided mainly as a convenience for loyal customers of other LSA services who needed a video interpreter, but it was hardly a draw.
Not so with the new VRI platform. After a year's tailoring, LSA's new and cutting-edge, platform-agnostic, easy-to-deploy VRI debuted with bells and whistles -- offering such services to clients as complete audio and video encryption and "first-in, first out" call queuing. More to the point, a strong, well-documented application programming interface allowed Vicente to integrate the platform with LSA's back-end systems, taking advantage of "20 years of experience that we have working with interpretation and translation solutions."
"We were actually able to build the application that we wanted to build," said Vicente, adding that the service is attracting new customers.
Not lost in translation
LSA's new products and innovations are all the result of building a corporate culture that is open to thought leadership. "I'm sure a lot companies feel special, but I believe we really are," Vicente said. Innovation runs through the company from the call center agents all the way to the executive team, he said. The desire to stay a step ahead of the competition feeds on itself, promoting new ideas. He makes sure his IT team is ready to shape those ideas and make them palpable through technology.
"I usually try to formulate a vision of that roadmap, and I try to share that vision with all the layers of the organization," Vicente said. Of course he gives his IT team direction, "but above all, I give them creative freedom," he said, adding, "I work with a very talented group of individuals who surprise me every day with their own feedback and how they execute the ideas that are brought to us by the different layers of the organization."
And that vision thing? Hasn't that been important? "I'm happy to say that I've been able to inspire and encourage the people that collaborate on my projects to realize that the outcome of the work we do extends well beyond the product itself, but rather we at the end are creating solutions that impact people's lives all over the world by helping them communicate regardless of the language they speak," Vicente said. Spoken like a man who's passionate about language and technology.
Let us know what you think about the story; email Linda Tucci, Senior News Writer.