News
Stay informed about the latest enterprise technology news and product updates.
Customer experiences drive revenue through online banking system
With an improved online banking system, a SearchCIO-Midmarket.com IT Leadership Award finalist proves customer experiences can drive business revenue.
Our SearchCIO-Midmarket.com 2012 IT Leadership Awards recognize the contributions and innovations of IT professionals in midmarket companies. We sent out a call for nominations of individuals who have excelled in six categories, one of which deals with customer experiences and integration. The Customer Experience/Integration Award is given to a leader who made strides in building customer relationships and enhancing the external customer experience. Roger Kipe, vice president of IT at SAC Federal Credit Union in Bellevue, Neb., is one of three finalists for this award.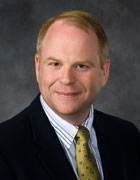 Roger Kipe
Sometimes when it comes to a customer engagement model, a small change in the way you do business can make a big difference. Roger Kipe knew that he had to elevate the customer experience of SAC Federal Credit Union members by offering a better online banking system. To start with, he'd have to update the system's interface. His ideal engagement model promised online customers the same features available to customers in the credit union's brick-and-mortar locations: It would allow credit union members to log in and open new accounts and initiate loans through the Web.
Only three months after Kipe's new system was launched, the credit union had recognized an additional $300,000 in new money and 450 loan applications totaling more than $6 million in requested lending. In addition, his engagement model and new iPhone mobile banking application doubled user traffic to the credit union's online system within months of the system's launch. The project's success proved Kipe was correct in believing that elevating the customer experience would lead to new revenue for the business. Building on his engagement model, Kipe is now working on a year-long, $3 million project to update the online banking system core interface to offer deeper and richer usability to internal IT staff and vendors.
Company: SAC Federal Credit Union
Official job title: Vice president of IT
Small scale but big results. Definitely a contender.

SearchCIO-Midmarket.com IT Leadership Awards judges
Assets: More than $500 million
Number of employees: 214
Number of years in IT: 24 years
Educational background: Bachelor's degree in marketing
First job: Computer operator in the U.S. Air Force
What's the best advice you've ever received? Life is a game; have fun while playing it!
What is your alter-ego career? Forest ranger
What are you currently reading? The Hunger Games
Describe the best technology decision you ever made: Started learning to program in BASIC when I was 10
An excerpt from Roger Kipe's nomination
Roger Kipe, vice president of IT at SAC Federal Credit Union, is an exemplary IT leader for many reasons. He is a visionary, as he is intuitive with big-picture thinking, yet backs it up with cognitive reasoning and deliberate decisions. He also is a forward-thinker who allows that vision to carry far into the future, and has a contagious enthusiasm about him. He forges strong alliances, and excels at team-building, leading and mentoring.
Mr. Kipe fosters creativity and growth within his IT team by believing in them and empowering them to make decisions and become leaders themselves. He motivates with basic human needs and inspires by example. He laughs daily because life is good and technology is amazing.
-- Julie Oliver, project manager, SAC Federal Credit Union
What's the biggest challenge you face in IT today?
Ensuring that I can protect our members' data while giving them the ability to have real-time access to their finances via any channel they choose
What's your prediction for the next big technology?
The mobile wallet will change the way we do business with everyone.
What was your best career move?
Running my own Internet business. It taught me how to think like a businessman and how to use technology to help reach strategic goals.
What is the biggest problem you see with corporate cultures today?
Building an environment where people are engaged and feel free to think outside of the box
What's your advice for IT pros coming up the ranks?
Learn to marry your IT skills with business acumen.
Twitter handle: None
LinkedIn account link: http://www.linkedin.com/in/rogerkipe
Let us know what you think about the story; email Wendy Schuchart, Site Editor.
Dig Deeper on Small-business infrastructure and operations