News
Stay informed about the latest enterprise technology news and product updates.
Employee creativity drives CIO's video teleconferencing initiative
CIO Mauricio Vicente drove customer value and employee creativity in a major video teleconferencing project, making him a SearchCIO-Midmarket.com IT Leadership Awards finalist.
Our SearchCIO-Midmarket.com IT Leadership Awards recognize the contributions and innovations of IT professionals in midmarket companies. We sent out a call for individuals to be nominated who have excelled in six categories, one of which is business harmonization. The Business Harmonization Award recognizes a leader whose initiative has promoted business goals and automation efficiency, who shows exceptional business savvy, and who works toward increasing revenue and maintaining or improving customer satisfaction.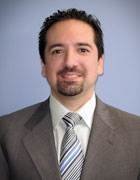 Mauricio Vicente
Mauricio Vicente, CIO at Horsham, Pa.-based Language Services Associates Inc. (LSA), spearheaded a Video Remote Interpreting (VRI) platform for on-demand foreign language and American Sign Language interpretation support beginning in 2008. Once an agreement was made with telepresence and video teleconferencing providers, he rolled up his sleeves and got to work on his true passion: product development.
Using employee creativity, Vicente tailored LSA's video platform to meet the needs of the language services provider's diverse client base. He added several innovations, complete audio and video encryption among them, that gave the Horsham, Pa., company an exclusive service in the U.S. He also created a call-queuing model that is compliant with HIPAA (the Health Insurance Portability and Accountability Act), as well as live monitoring of the call queue. His experience in the call center gave him special insight into the need for real-time, Web-based reporting metrics, including call attempts, non-serviced calls and connection times. What's more, he demonstrated customer focus by making it possible for clients to request preferred interpreters, as well as to schedule calls.
An exemplar. Amazing leadership, total quality management, completely customer-focused.

SearchCIO-Midmarket.com IT Leadership Awards judges
Vicente's VRI project demonstrates technological business acumen, but his background showcases a solid history of organizational excellence, from his talent in selling his vision to his intuition about technologies that LSA's competitors will be pursuing in the near future. His strong belief in fostering employee creativity was an element of LSA's video teleconferencing project.
Official job title: CIO
Company: Language Services Associates Inc., Horsham, Pa.
Revenue: $26 million in 2011
Number of employees: 153
Number of years in IT: Ten years of professional IT experience. I have been programming and coding since the age of 10.
Educational background: Bachelor of Arts degree in English-Spanish translation from the School of Languages at the National University of Cordoba in Argentina in 2000
First job: When I was 15 years old, I worked in a supermarket in Argentina doing data entry and inventory.
What's the best advice you've ever received?
One of the best pieces of advice I've received came from Laura Schriver, LSA's president and CEO. Since becoming a member of the LSA team in 2000, Laura has always encouraged me to approach every situation with a positive, can-do attitude, no matter the circumstance. Any time I am faced with a difficult situation, I refer back to Laura's can-do philosophy and it motivates me to keep moving forward and to ultimately achieve what was previously considered impossible.
What is your alter-ego career?
If I was not working in IT, I would probably be a Spanish translator. This type of a career would give me the opportunity to combine my love for languages, translation and technology.
What are you currently reading?
Behind the Cloud, by Marc Benioff and Carlye Adler, an inspirational book that details how Salesforce.com turned into the world's fastest-growing software company in less than a decade. I am enjoying the book so much that I have recommended it to several of my colleagues at LSA.
Take a look at a clip from Mauricio Vicente's nomination
Mauricio has a long and impressive history with LSA. He joined the company in 2000 as a call center coordinator, and was quickly promoted to project manager, then manager of the Translation and Localization division. In 2003, he was promoted to director of IT, and again in 2011 to CIO and a member of the LSA executive team.
Under his leadership, LSA has implemented a number of cutting-edge technology solutions, including an on-demand telephonic interpretation app for the iPhone and Android devices, a comprehensive disaster recovery and business continuity plan, and a proprietary computer telephony integration (CTI) system with real-time reporting.
In 2005, when LSA launched its much-anticipated CTI system in the call center, average call time dropped by 12% and call volume grew by 57%. Mauricio's experience, expertise and knowledge of IT have been and continue to be a tremendous asset for our entire organization, and have helped position LSA for long-term success.
-- Keri Robinson, PR and marketing communication manager at LSA
Describe the best technology decision you ever made.
This happened in 2005, and was really a team effort. Members of the LSA IT department decided to create an online portal so that our clients would have the ability to collect and tracklanguage and call data metrics in real time. I am proud to say that we were one of the first language services providers in the industry to offer real-time reporting, and our platform, Interpretrac, is still a major competitive advantage for us today.
What's the biggest challenge you face in IT today?
The migration of solutions to cloud-based platforms. This represents a significant paradigm change from traditional models, and as many have emphasized, it should be taken as an evolutionary process. As a result, in order to make the decision to migrate a certain part of our solutions to the cloud, several aspects need to be assessed, such as security, platform control, bandwidth, latency, migration of data and data flows, among others. The combination of all these elements represents unique challenges that demand a detailed evaluation of available options, careful planning of the migration steps, and a phased and structured rollout.
What's your prediction for the next big technology?
I have two predictions: quantum computing and video calling. Quantum computers have the potential to completely revolutionize everything we know about IT and computing. I personally can't wait to see what unfolds in the future in terms of quantum computing and how it's going to impact the world we live in. And with the continued rise of social media, smart phones and tablets, and video-based technologies, I predict high-definition video calling will become much more common and will be used across business, corporate and personal applications. I look forward to this trend really taking off in the coming years.
What was your best career move?
Accepting the position of IT manager at LSA in 2003. As IT manager and now as the CIO, I have had the privilege of working with a dedicated team of passionate, talented and driven individuals. Through innovation and ideation, I am proud to say that we have created some of the most cutting-edge translation, localization and interpretation products and solutions available in the language services industry today.
Describe your biggest career influence.
Laura Schriver and Art Seefahrt (LSA's chief operations officer) have been with me since I started my career at LSA, and I have always considered them to be my greatest mentors. Year after year, they have supported my big ideas for innovation, and have allowed me to experiment with different technologies, products and solutions.
What is the biggest problem you see with corporate cultures today?
One of the biggest problems business leaders face today is the ability to create an environment that stimulates employee creativity, productivity and high morale. Synchronizing the efforts of the entire staff and clearly communicating the organization's mission -- that's no easy task when you consider the broad spectrum of ages, personalities and cultural differences that make up today's leading organizations.
What's your advice for IT pros coming up the ranks?
My advice is three-fold. First, I encourage you to travel as much as possible; expose yourself to other cultures and perspectives and see how different groups leverage technology. Second, you should read as much as possible in an effort to stay on top of the latest technological advancements and industry trends. And third, you should connect with other IT professionals through networking. Be sure to join LinkedIn, if you haven't done so already, and get out there and attend technology-related workshops, tradeshows, conferences and expos.
Twitter handle: https://twitter.com/#!/mvicentelsa
LinkedIn account link: http://www.linkedin.com/in/mvicente
Let us know what you think about the story; email Wendy Schuchart, Site Editor.
Dig Deeper on Small-business infrastructure and operations