News
Stay informed about the latest enterprise technology news and product updates.
An innovative cloud strategy helps CIO with major ROI
One SearchCIO-Midmarket.com 2012 IT Leadership Award finalist works a creative cloud strategy to save his company both time and capital.
Our SearchCIO-Midmarket.com 2012 IT Leadership Awards recognize the contributions and innovations of IT professionals in midmarket companies. We sent out a call for nominations of individuals who have excelled in six categories, one of which is technological advancement. The Technological Advancement Award is given to a leader whose IT strategies have supported top-line revenue or sustainable business value. Paul Stamas, vice president of IT at Mohawk Fine Papers Inc., is one of three finalists for the Technological Advancement Award.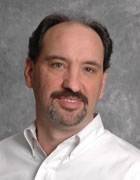 Paul Stamas
Cloud computing technology is a popular answer for many midsized companies -- one that inevitably leads to many more questions for the CIO tasked with setting a cloud strategy, By embracing the cloud's popularity, however, Stamas was able to revise his company's business process integration model and save millions in operational costs.
How did he do it? He championed a cloud partner that would establish digital connections with hundreds of Mohawk's customers, suppliers, business partners and cloud services providers. Using the cloud services broker model, all types and combinations of business process integration are performed in the cloud, including on-premises application-to-application integration, on-premises-to-cloud computing integration, and cloud-to-cloud integration.
By using the cloud services broker model, Mohawk Fine Papers could take advantage of an enterprise-class integration platform at a fraction of the purchase cost of comparable on-premises middleware products.
Stamas also initiated a cloud strategy collaboration -- among his company, Syracuse University and cloud partner Liaison Technologies LLC in Alpharetta, Ga. -- to develop this interoperability for their customers at lightning-fast speeds. For instance, Mohawk Fine Papers was able to integrate connections to its ERP system and sell its product on Amazon.com within two weeks of having decided to move to cloud computing -- and with less than $1,000 in startup costs for the company.
Extremely creative use of bleeding-edge technology. Great partnership between industry and academia.

SearchCIO-Midmarket.com IT Leadership Awards judges
Company: Mohawk Fine Papers Inc., Cohoes, N.Y.
Official title: Vice president of IT
Revenue: About $300 million
Number of employees: 550
Number of years in IT: 25
Educational background: B.S. degree in industrial and systems engineering and B.A. degree in applied statistics from the State University of New York; executive MBA degree from Rensselaer Polytechnic Institute; executive M.S. degree in information management from Syracuse University. Currently pursuing a doctorate from the School of Information Studies at Syracuse University.
First job: Systems engineer at General Motors-Hughes Aircraft in Los Angeles
What's the best advice you've ever received? Learn how to listen.
An excerpt from Stamas' nomination
There are potentially two aspects of this particular nomination that might constitute exemplary IT leadership. The first is an innovative IT solution to a known business problem. The second is the leveraging of the collective knowledge and resources of industry and academia to define and deliver innovative and actionable research.
The integration-in-the-cloud initiative was pursued using a design science research in information systems, or DSRIS, methodology that seeks to contribute to the knowledge base by demonstrating a novel design as an artifact, and design as a process that can be replicated for future innovations. The initiative embraces the cloud services brokerage, or CSB, business model that uses cloud partners to enable enterprises to effectively and securely integrate cloud services into their business processes.
The objective of the initiative was to abstract enterprise users from the underlying technical details, and to enable a focus on enhancing business process agility. Using an enterprise-class service-oriented architecture as a service in the cloud, Mohawk has been able to focus on designing and delivering multi-enterprise business designs.
What is your alter-ego career? Attorney
What are you currently reading? Hundreds of research papers as part of my doctoral studies
Describe the best technology decision you ever made: My best technology decisions are those that focus on people and business goals, rather than technology.
What's the biggest challenge you face in IT today? Everything is increasing: the demands placed on IT professionals, the speed with which results are expected, the rate of technological change, the pervasiveness of technology in business, the number of technological choices.
What's your prediction for the next big technology? I don't really believe there is such a thing as the next big technology, as technology is evolutionary (for example, cloud has been on a progression for several decades). What's interesting to watch is the intersection (timing) of multiple technology trends.
What was your best career move? Accepting my current position
Describe your biggest career influence: Education and experience; both prepare you for change.
What is the biggest problem you see with corporate cultures today? Depends on who you are and where you are (personal and subjective). Aside from the obvious intolerance for unethical conduct, many firms are too shortsighted in their decision making.
What's your advice for IT pros coming up the ranks? In order of importance: Focus on people, business, then technology.
Let us know what you think about the story; email Wendy Schuchart, Site Editor.
Dig Deeper on Small-business infrastructure and operations