Share this item with your network: BACKGROUND IMAGE: iSTOCK/GETTY IMAGES
Business Analytics: The Power of Personalized Data

iSTOCK/GETTY IMAGES
News
Stay informed about the latest enterprise technology news and product updates.
Business process optimization and the CIO role converge
Keen on applying IT best practices to the business, enterprise leaders rely on CIOs for business process optimization and change management programs.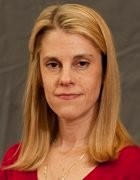 By
The ongoing quest for business process optimization is pushing the CIO role further and further into business operations.
Business process optimization often is referred to as change management in the sense of managing and improving IT-related processes to gain efficiencies, cut costs and optimize the overall IT function. Now the business is relying more heavily on the CIO to achieve similar process improvement goals for the business. In some cases, CIOs are being hired or asked to take on the additional task of heading up continuous, enterprise-wide (not just one-off) programs for business process optimization, change planning, and project and portfolio management.
Our IT organization is not siloed, and we try to implement the same principles across the company.
Given CIOs' ability to master IT process optimization -- and given that the role of the CIO is as cross-functional as other C-level positions, if not more so -- it's only natural that CIOs are being asked to optimize enterprise business processes, said Nick Coussoule, senior vice president and CIO at BlueCross BlueShield of Tennessee Inc.
Hired in 2008, Coussoule is in charge of classic IT operations, which employs 150 personnel. He also was hired to lead business engineering -- and in turn, 20 industrial engineers and Six Sigma Black Belts who run an enterprise continuous-improvement project. That calls for Coussoule's team to validate business processes from initial insurance claim to electronic payment. The team also conducts business-operation time-management analysis studies to create a structured way of improving business operations, versus "telling everyone across the business to cut 5% from their budget," Coussoule said.
"This value improvement program structures all [process improvement] ideas across the company. The ideas are validated, vetted and implemented through this enterprise improvement program," he said.
Mixing business and IT management
In his CIO role, Coussoule sees things that others don't. "Our IT organization is not siloed, and we try to implement the same principles across the company," he said. "A business manager in customer service or in underwriting may not know the impact of what they do on another part of the organization -- but I can see what will adversely impact versus help the overall organization."
Coussoule spoke with SearchCIO.com during the recent Gartner CIO Leadership Forum in Scottsdale, Ariz. Like many attendees, he fills a dual role at his company.
One forum attendee, who asked to remain anonymous, was hired to be the head of enterprise change at a 40-year-old company that makes secure identification products. He had been in quality control at General Electric Co.; his new company added "CIO" to his title because IT often is "unofficially" in charge of the quality assurance role there.
"Technology plays a big role in solving business problems, and it's hard to find that cross-functional employee needed to fix the problem," this employee said during one forum session on the CIO's role in sustainable change.
A second CIO attendee summed up the need for cross-functional CIOs, and the reasoning behind CIOs being pulled into more business process optimization roles this way: "In most cases, the senior IT person is the one managing the resources in order to produce a project that drives the business."
Yet another attendee, the chief technology officer (CTO) at a financial trading company, who asked to remain anonymous, oversees 115 technologists globally, as well as a "small team" of quantitative business analysts. The lines between IT and business leadership are blurring, the CTO said, because organization leaders want to take the efficiency gains realized by IT best practices and apply them to the business side.
"When more and more CTOs and CIOs are business-savvy, the end result is much more efficiencies gained across the organization, no matter what industry they are in," he told SearchCIO.com.
Let us know what you think about the story; email Christina Torode, News Director.
Dig Deeper on Business automation, robotics and business process management