News
Stay informed about the latest enterprise technology news and product updates.
CIO focuses on developing leadership skills on a tight budget
CIO Paul Harder focuses on developing leadership skills among his nonprofit agency's team and in the community on a very small IT budget.
Our SearchCIO-Midmarket.com 2012 IT Leadership Awards recognize the contributions and innovations of IT professionals within midmarket companies. We sent out a call for nominations of individuals who have excelled in six categories, such as developing leadership skills and cultural innovation. The cultural innovation award is given to an IT leader who has made a positive impact on his company's or industry's culture, who demonstrates exceptional citizenship and corporate leadership, and who has made a significant contribution to his company or serves as an industry role model.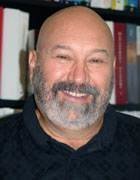 Paul Harder
Developing leadership skills is an important part of the strategy at The Arc Greater Twin Cities -- something that CIO Paul Harder takes to heart. He heads a carefully budgeted, tight-knit team of three IT professionals that serves the St. Paul, Minn., nonprofit agency. With a goal of helping people with intellectual and developmental disabilities while developing leadership skills, Harder looks for ways to meet the needs of both the agency and the people it serves.
For instance, Harder recently guided a team of internal and external technology experts through the two-year development of a program called E-Learning, which serves parents who have difficulty attending workshops while caring for their disabled children. The program has allowed users to obtain information more easily by providing access not only to E-Learning but to many online resources as well. He also developed a customer loyalty program for The Arc's retail stores that generates sales revenue by allowing customers to go online or visit in-store kiosks. He customized an off-the-shelf sales tool into one for donor contact management that staff can use to request donations. Finally, he was instrumental in adding capabilities to an iMIS database from Advanced Solutions International to analyze gift data and do strategic targeting that optimizes the organization's fundraising efforts.
I like the combination of technologies to meet a specific need.

SearchCIO-Midmarket.com IT Leadership Awards judges
Company: The Arc Greater Twin Cities
Official job title: Director of technology
Revenue: We are a nonprofit organization with revenue at about $25 million.
Number of employees: 430
Number of years in IT: 41
Educational background: Bachelor of Science in Electrical Engineering, University of Iowa
First job: Military, Air Weather Service, as a weather equipment technician
What's the best advice you've ever received? "You don't know what you don't know."
What is your alter-ego career? Musician in a rock band
What are you currently reading? The Girl Who Kicked the Hornets' Nest
An excerpt from Paul Harder's nomination
Paul's leadership skills are highly respected both within his team and across the organization. Paul is a big-picture thinker who clearly understands how the small pieces fit within the big scheme. He sees the trees, the forest and the new growth that should be cultivated. One of Paul's strengths as CIO is his ability to stay abreast of the latest IT developments, and envision how they might contribute to the mission of The Arc.
From developing a network that connects the entire organization in his early days with The Arc, to adopting Web technology to the latest developments in social networking and mobile technologies, Paul is constantly exploring new ideas that can further the work of The Arc.
-- David Brown, database administrator and Arc webmaster, Arc Greater Twin Cities
Describe the best technology decision you ever made: To virtualize my data center
What's the biggest challenge you face in IT today? Two things: change management and data security
What's your prediction for the next big technology? The security silver bullet for public cloud security; then we'll all go there.
What was your best career move? Moving from Cedar Rapids, Iowa, to Minneapolis to help start up an engineering business
Describe your biggest career influence: My personal drive to succeed and, of course, Albert Einstein. The way Einstein approached problems inspires me.
What is the biggest problem you see with corporate cultures today? Fear of other business units. IT facilitates everything. It is incumbent on IT leadership to be a full partner with all other business units in order to align properly with the mission of the business.
What's your advice for IT pros coming up the ranks? Go with your gut. Be fearless, but research, research, research. Always do your homework.
Twitter handle: @paulharder
LinkedIn account: http://www.linkedin.com/pub/paul-harder/8/265/783
Let us know what you think about the story; email Wendy Schuchart, Site Editor.
Dig Deeper on Small-business IT strategy