Share this item with your network: BACKGROUND IMAGE: iSTOCK/GETTY IMAGES
Bringing BI to the masses

iSTOCK/GETTY IMAGES
News
Stay informed about the latest enterprise technology news and product updates.
Mobile BI strategy showcases ways IT can benefit the business
OFS Brands Application Manager Tim Hopper explains why the national furniture supplier pursued a mobile BI strategy and the ways it's paying off.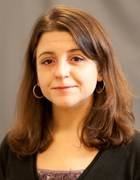 By
Business intelligence (BI) accessibility on mobile devices is truly coming into its own. Having access to data the business needs anytime, anywhere is becoming less a "nice thing to have" and more a necessary competitive enabler.
At OFS Brands, a national supplier of contract furniture based in Huntingburg, Ind., Application Manager Tim Hopper knows well the need for mobile BI and its benefits. He's deployed WebFOCUS, a mobile BI product from Information Builders Inc. to the company's internal sales team; soon it will be in the hands of manufacturing and transportation group users. Here, he discusses the impetus for his company's move to mobile BI, the positives and challenges and why he thinks it's a "game-changer."
SearchCIO.com: What prompted you to pursue a mobile BI strategy?
Hopper: We wanted to make it easier for our sales force to assess critical sales data in a timely manner. Our sales force is mobile and exclusively uses iPads and iPhones. To simplify our self-service reporting initiative, we determined whatever solution we chose had to be mobile. The choice to go to WebFOCUS was based on a review of vendors against established criteria focused around functionality, ease of use and maintenance.
What were you doing before you implemented mobile BI software, and how is it better now?
We were just emailing generated reports. This is a better solution because it allows users to answer questions a lot easier than they could with a canned report sent to them in an email. They can ask the question, "What were sales like in this territory last month for this series?" -- or many variations of that. Before, they could only answer what the reports showed them.
The user feedback has been exceptional.
Most of the time, if they wanted to ask more specific questions, they had to ask development for a report showing them the information they wanted. This new solution lets them answer questions quickly. Since they can get answers quickly, they ask a lot more questions than before. We have a guided dashboard. The default tool setting shows everything, but users [can] pick different parameters and filter data down. The entire dashboard updates as they choose to apply different filters. This allows them to get down to specific questions they are trying to answer very quickly.
How did you address data security, hardware security and network latency -- three of the big challenges of mobile BI?
Our servers are all located within our firewall, and are accessed only via VPN [virtual private network] software that we have on the devices. Every mobile user of our BI tool has a company-owned mobile device, so we can control the setup of the device. We have software on [the devices] that allows us to wipe them remotely if they are ever reported lost or stolen. Also, we set up each device to require a pass code to unlock it. Network latency can be an issue. But with faster cell phone services, better coverage and the ability to hook up to mobile hotspots, we haven't heard too many complaints with regards to speed.
What types of BI applications work for mobile BI? What are some of the components of a traditional BI system or program that you would never put on mobile BI?
Dashboards and standard reports work very well in a mobile environment. Guided, ad-hoc [report and dashboard creation] also works if set up correctly. True ad-hoc would not be something that would work well on a mobile BI platform. In addition, challenges with geographic mapping exist which make it difficult to deploy on a mobile platform. While we can map data on the mobile platform, it's not very easy to browse through the map and see data as easily as it is on a desktop or laptop. You can't right-click on a mobile device, so if the users need to right-click to be able to draw a circle around an area, they are unable to do so.
What has been the ROI -- not necessarily monetary -- of your mobile BI strategy thus far?
This is one of those projects that's very hard to measure in terms of ROI. I can say that the user feedback has been exceptional and we are making better decisions using factual information. I've been given many examples where the tool has been used as input for key decisions. For example, a salesman was in our showroom on the West Coast, and noticed a section dedicated to a specific product line. He then was able to look up the sales for that product line on the West Coast with his iPad and determine we didn't sell much of it [there].
So, he has since ordered the showroom to replace that product line with one more applicable to that region. I've received a lot of examples that go along these lines, where quick "I wonder"-type questions are answered quickly and help force better decision making. This is one of the many benefits of a mobile BI initiative. In addition, significant IT time has been spent in the past doing report development for one-time reporting requirements. Since moving to a BI platform, that time is now focused on more productive efforts improving the overall efficiency of the organization.
How big a game-changer is mobile BI, in your view?
I feel it positions IT to be of real value to the business. It allows users to ask questions that come to mind while they are in a cab, at the airport or at their kids' soccer games. The answers to these questions drive better business decisions, which drive the profitability of the business as a whole. IT can't make those decisions, but they can empower people with information to make the best possible decisions for our company.
Let us know what you think about the story; email Karen Goulart, Features Writer.
For enterprise IT news and updates throughout the week, follow us on Twitter @enterprisecio.