Share this item with your network: BACKGROUND IMAGE: iSTOCK/GETTY IMAGES
BI and big data: Enterprise CIO Decisions Vol. 13

iSTOCK/GETTY IMAGES
News
Stay informed about the latest enterprise technology news and product updates.
Forging a BI strategy in a user-centric, tablet-crazed, big data world
Driven by business pressures and user demand for BI and mobility, many companies are developing their BI strategy at what seems like warp speed.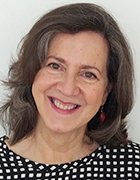 By
Call it survival of the fittest, but business intelligence (BI) strategies at many companies seem to be mutating at warp speed these days. Take the example of Sonic Automotive Inc., which, with 120 dealerships, is one of the nation's largest automotive retailers.
We view the utilization of data and data analytics as our secret sauce. If you're not using analytics to drive business process and decisions, you will be left behind.
When Heath R. Byrd became CIO at the company five years ago, its BI strategy was run on spreadsheets. Executives at its Charlotte, N.C., headquarters lugged big binders full of them to their monthly dealership reviews. Moreover, most of the company's mission-critical business applications were outsourced and the data was housed in databases around the country. That made it hard to have an enterprise data-driven BI solution.
Today, Sonic's data is consolidated in a data warehouse, which is monitored continuously for data quality. BI reports are issued daily. Now Byrd's team is extending the reach of BI, using software from MicroStrategy Inc., iPads and beefed-up wireless access points at its dealerships to deliver mobile BI nationwide. Of the company's departments, analytics is the fastest-growing.
"We view the utilization of data and data analytics as our secret sauce. If you're not using analytics to drive business process and decisions, you will be left behind," said Byrd, who requested that the size of Sonic's iPad deployment not be published for competitive reasons.
Big data and cloud on the BI strategy horizon
U.S. Gas & Electric Inc., a North Miami-based national reseller of natural gas and electricity, is just about to go into overdrive on BI, according to CIO Greg Taffet. The reseller has been "very analytical" since its founding in 2002, with a sharp focus on meeting key performance indicators, or KPIs. But the company's recent recession-defying expansion -- it has doubled in size in each of the past four years -- cried out for a BI strategy that could track performance as it grew.
"Excel in the right hands is a wonderful tool; and as you grow, it is a wonderful anchor," said Taffet, who was brought in five years ago to help the business expand. This year he got the go-ahead for a full-blown initiative to build "a real BI environment." He meets weekly with business people to review BI statistics, making sure the data being collected reflects the reality of the business. He's scrambling to fill several staff BI positions. Another looming concern down the line is the avalanche of big data coming when U.S. Gas & Electric customers' meters start being read on an hourly, as opposed to a monthly basis.
BI strategy is also metamorphosing at Thomson Reuters Corp., said Vladimir Mitevski, vice president of core services at its financial and risk division. That division, which serves about 20,000 employees, is the engine behind the Thomson One business information delivery product, a $13 billion business. Over the past few years, its BI strategy has evolved from homegrown solutions that soon outgrow user demand to a commercial on-premises platform. He recently signed on for BI cloud services from MicroStrategy, so the infrastructure (servers, disk space, storage) can be provisioned dynamically as needs arise. "It gives us the flexibility to make BI a living organ," he said. Another plus? It eliminates the need to have subject matter expertise in-house to tune the MicroStrategy software. "These people become highly skilled and usually end up being hired away for more money," he added.
Mobile BI, data discovery and the 80-20 rule
Even companies that have sophisticated enterprise BI solutions already are scrambling to adapt to two of BI's biggest game-changers, said Boris Evelson, principal analyst at Forrester Research Inc.: acquiring the so-called self-service data discovery tools that put BI into the hands of ordinary business users; and as Sonic Automotive illustrates, finding new ways to use mobile devices for BI. The analytics-rich data discovery tools are disruptive, he said, because they upend the largely IT-controlled discipline of traditional BI, which starts with business requirements and proceeds to building and populating a data model for analysis. The rigor works well for users who know precisely what questions they need to answer -- and on data that needs to be pristine.
Those kinds of BI projects, however, account for only a fraction of the business intelligence most companies need now, according to Evelson. For a lot of the other stuff, the approach often ends up being an expensive failure, because either the requirements weren't fully hatched up front or they've changed by the time the model is built. Data discovery tools allow business users who don't know exactly what they're looking for to explore data for patterns and relationships. "With modern tools, why not let users do it themselves?" he said. Yes, the tools run the risk of creating more data silos than ever, and pose security risks as well, but Forrester Research argues that CIOs should encourage rather than prohibit them. "If IT controls more than 20% of BI components, you're already pushing the envelope," he added.
And mobility? Although BI has been delivered to handheld devices for years, mobile BI is really coming into its own with the advent of smarter smartphones and tablets, especially iPads. In fact, Forrester Research proclaimed mobile BI is "no longer a nice-to-have" in a report on the Top 10 BI predictions, and designated 2012 as the year BI really catches up with mobility. Gartner Inc. predicts that by 2013, 33% of BI functionality will be consumed via handheld devices.
Let us know what you think about the story; email Linda Tucci, Senior News Writer.
Dig Deeper on Enterprise business intelligence software and big data