News
Stay informed about the latest enterprise technology news and product updates.
CIO expects ROI, quick rebound in virtualizing disaster recovery site
One CIO is exploring an untraditional virtualization strategy to optimize his disaster recovery site: Virtualized desktops first, server virtualization later. Learn why.
Tom Gainer, CIO of FirstBank Southwest in Amarillo, Texas, has taken an unusual approach to virtualization: Eschewing the traditional virtualization strategy -- migrating servers, storage then desktops -- last April he started with desktop virtualization. Gainer is looking to start setting up virtualized desktops at his disaster recovery site.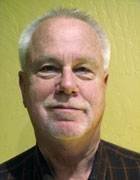 Tom Gainer
Why did Gainer take the unorthodox route of putting the desktop virtualization ahead of server virtualization? Simple -- when he crunched the numbers, the virtualized desktop ROI far outweighed the ROI for virtualizing servers. He also calculated a reduction in maintenance staff hours.
So far, his forecast has proved accurate. The migration to virtualized desktops went so well -- with 195 of 225 desktops successfully switched -- that he's ready to put his team's knowledge into the next phase. And no, it's not virtualizing servers -- at least not yet. The bank is still studying whether server virtualization makes financial sense. If such a venture should happen, Gainer said it wouldn't take place until mid-2013.
"It's important to install virtual at the disaster recovery site, just from a support and a cost standpoint. It doesn't make dollars and cents to have two desktop operating environments in the bank. It's too expensive and could become too difficult," Gainer said. "But the biggest thing: You want a seamless integration between disaster recovery and your production environment. That's really the big driver as to why we're virtualizing our DR site."
His team will load XenDesktop from Citrix Systems Inc. on the physical servers after the bank's final 30 desktops are virtualized. At that point, the hybrid environment will be retired and the bank will begin replacing desktops running XenDesktop with Wyse terminals, which Gainer said consume less energy and offer more security.
He said one of the biggest improvements he expects to see with virtualized desktops at his disaster recovery site is a quicker recovery time. "Whatever image we're running in production today, we take that image and we constantly will be updating it down in our disaster recovery site. They're always going to be in sync and I never have to be concerned about 'Am I running all the current software, all the current operating systems?' because I'm now just dealing with an image," Gainer said. "That's probably the biggest benefit: I can get the bank back online much faster."
Lessons from the virtual classroom
Virtualization requires greater computing power, greater storage power and greater network connectivity. So, prior to beginning a strategic virtualization project, you really need to understand the virtual environment and all the moving parts, Gainer said. This includes making sure your current hardware can support virtualized desktops.
"Don't skimp on your hardware to run your virtual desktop environment, your server hardware," Gainer said. "Make sure you've got the right horsepower."
It's also important to understand your telecommunications infrastructure and how well it can support a virtual environment in terms of bandwidth. So far, Gainer has found he's actually using less bandwidth. "Everything is running on our servers, and it decreases the amount of data I have to send down the wire," Gainer said.
From beginning to end, Gainer said, the key to doing virtualization right is education. "In this business you learn through doing, and as we were installing virtual last year we were constantly learning," Gainer said. "All those lessons learned are playing very well now into our strategy to virtualize our disaster recovery site."
Let us know what you think about the story; email Karen Goulart, Features Writer.
Dig Deeper on Small-business IT strategy