News
Stay informed about the latest enterprise technology news and product updates.
Las Vegas CIO uses IT to become a player in foreclosure crisis
Up against the Nevada foreclosure crisis, Las Vegas CIO Joseph Marcella uses, improves and shares IT services to help beat the lousy odds.
Since the foreclosure crisis began laying siege to Nevada, the southern part of the state alone has lost $91 billion in home equity. From 50% to 70% of Nevada homeowners are underwater on their mortgages, and tens of thousands of people have been displaced. "It's our Katrina," said Lisa Morris Hibbler, deputy director of neighborhood services for the city of Las Vegas.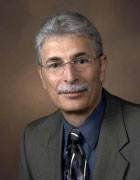 Joseph Marcella
For Joseph Marcella, the fallout from the foreclosure crisis has forced layoffs and tested every service IT has to offer. Instead of admitting defeat, however, Marcella, CIO for the city of Las Vegas, has leaned on a personal IT philosophy honed over his 15-year stint with the city and a previous career in the financial industry.
"IT has only three responsibilities," Marcella explained. "You need to know what services are necessary. If you get a chance to deliver a service, you'd better be making continuous improvement. The last thing you'd better be doing is measuring, because if the solution is not effective, you need to do something else."
During the recession, this philosophy has guided an IT strategy that includes an all-out push to automate city services and provide alternatives to services that were cut back. A robust city website, for example, gives residents 24/7 access ("because that's the way the town rolls") to services they once did in person. Residents can apply for, check the status of, request help with, pay for, subscribe and schedule any number of city services around the clock -- as well watch city meetings. IT also has gone "full bore on mobile," Marcella said, with apps that, for example, offset cutbacks in police by allowing citizens to report crimes or other public safety problems.
In the dark, residents turn to city for foreclosure help
Marcella's IT strategy is embodied best in a website that was developed to address the foreclosure crisis. Calls from distraught homeowners started coming into the Neighborhood Services department in 2008 -- a trickle at first, then a steady stream of them, Morris Hibbler said. Mortgage companies weren't returning their phone calls, people told her. They didn't know where to turn. "We were getting data that this was not a onesie-twosie situation, but that we might be heading for a crisis," she said.
Calls to area agencies certified by the U.S. Housing and Urban Development department (HUD) confirmed a budding crisis: The agencies were so overwhelmed with calls that appointments were being booked months in advance. When people did show up, they often didn't have the right paperwork. That made second and third visits necessary. Meanwhile, the predatory companies descended, promising to make the problem go away for a few thousand dollars.
Working with IT and multiple city departments, Morris Hibbler and HUD counselors designed a website that guides troubled homeowners and even evicted renters through an information-gathering form that is forwarded to the appropriate HUD agency. "Now, as these folks walk in the door, they get the level of aid these agencies are able to provide," she said. Launched in 2010, the website has undergone many revisions since, as she and HUD continued to learn more about the intricacies of the foreclosure crisis. "We thought it would be a quick fix, but everybody's situation is different. No two people had the same mortgage," she added. Even the website name had to be changed from StopNVForeclosures to FreeHomeAid after it was discovered that people routinely misspelled the word foreclosure and ended up at some unrelated site.
A government cloud helps meet IT needs statewide
This month, city government will move to a new building, turning over the old Las Vegas City Hall to Zappos.com Inc. for what will be the online retailer's new corporate campus. Marcella is putting finishing touches on a data center equipped with the capital-refresh funds he held onto during the worst of the recession. The data center will house part of a government cloud that will allow the state's cash-strapped municipalities to buy computing capacity by the drink. Paving the way for cloud-based shared services is an initiative Marcella helped drive in 2007, the Nevada Shared Information Technology Services and Infrastructure, a governance model for consolidating and sharing IT within the state.
Let us know what you think about the story; email Linda Tucci, Senior News Writer.