News
Stay informed about the latest enterprise technology news and product updates.
The consumerization of IT and the CIO role
Center for CIO Leadership founder Harvey Koeppel discusses how CIOs can use IT consumerization for business gain.
Those who question whether the CIO role will continue to exist are asking the wrong question. The question is not whether there will be CIOs by 2013. Instead, the question is, what role will CIOs at top-performing companies play this year, the next and the next?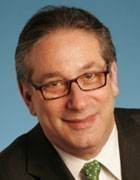 Harvey Koeppel
This story and those that will follow will be devoted to describing the drivers of the dramatic changes we are seeing from the perspective of both technology and the business. My goal is to help clarify and even anticipate what these drivers mean to CIOs and, most importantly, what leaders should focus on to ensure their investments are returning maximum value and increasing their competitive advantage.
From work we have done at the Center for CIO Leadership, it's clear we are living in unprecedented times. Some people talk about the migration of technology from the back office (accounting, process management and ERP, for example) to the front office (for instance, analytics, marketing, sales and customer relationship management). Yes, that migration is partly about how companies are deploying newer and more sophisticated technologies throughout the organization, but it's also about how people -- not just companies -- are acquiring and using newer and more sophisticated technologies in innovative ways.
An interesting place to start is with what many describe as the consumerization of IT, which has been driven largely by the ubiquitous use of the Internet and mobile and broadband technologies.
Here are some facts to consider. According to the U.S. Census Bureau:
By April 1, the population of the world will stand at 7 billion.
According to research from the market research site mobiThinking, as of January 2012:
The number of cellular subscriptions worldwide was approximately 6 billion.
The number of cellular mobile broadband subscriptions worldwide was approximately 1.2 billion.
The value of venture capital investments in mobile technologies in 2011 was $6.3 billion, approximately 42% of total budgets.
EBay expected customers to buy and sell $8 billion in merchandise this year, and PayPal expected to process $7 billion in payments.
All these people are bringing their devices into their workplaces, a trend that CIOs could manage in its early stages through policies that in essence said, "Sorry, our infrastructure doesn't support that device." Now that CEOs are coming to work with their tablets and smartphones, smart CIOs are developing smart policies and the infrastructures to support them. And that's just the beginning.
Social networking not a bad policy to embrace
Remember when it was fashionable to dismiss social networking as something that your teenage kids did, and few could imagine that there would ever be a place for such interactions in business? Well, Facebook has more than 800 million users, according to the social networking giant. That represents more than 10% of the world's population, and they are clearly not all teenagers.
And look at YouTube: According to market research website ReelSEO.com, 35 hours of video footage is uploaded to the site every minute. More than 13 million hours of footage was uploaded in 2010, and more video now is uploaded every 60 days than the three major U.S. television networks have produced in the last 60 years.
Do you know where your enterprise social media policies are? And while you consider the answer to that question, think about the exabytes and zettabytes of data being generated now. Much of this data is in the form of unstructured text, graphics and video, which all require new technologies and methods for capture, storage, retrieval, manipulation, analysis and visualization -- often in real time. These capabilities are being used already by top-performing companies to drive marketing, sales and process efficiencies, and to achieve a level of competitive advantage not seen before.
Then there's cloud computing. Should it be embraced, or can CIOs defy its inevitability, potentially at their own risk?
All these topics must also be weighed in the context of risk management and security, topics that thread through every facet of business and information technology. Regulators are active in just about every major industry, and are scrutinizing enterprise leadership, performance and operations as if they were using an electron microscope, compared to the way audits and exams were conducted even a few short years ago.
Subsequent posts will explore these and other topics critical to CIOs who are interested in continuing to acquire and sharpen their skills as drivers of innovation and leaders of change. I encourage you to reflect on these thoughts and engage. Leave a comment or drop me a line to share your points of view.
Harvey Koeppel is executive director of the Center for CIO Leadership. He was CIO and senior vice president for Citigroup's Global Consumer Group from 2004 to 2007. He also provided consulting services to CitiFinancial, Citibank and other Citi affiliates from 1986 to 2004. He can be reached at hrkoeppel@cioleadershipcenter.com.