News
Stay informed about the latest enterprise technology news and product updates.
CIO: Forget tech metrics; meeting business needs is measure of success
Don't ask iRobot CIO Jay Leader to calculate tech metrics on IT projects.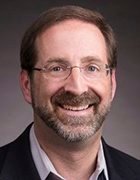 Jay Leader
When Jay Leader was named CIO of iRobot Corp. in 2008, CEO Colin Angle introduced him as bringing a "proven record in leadership and accomplishment in using advanced information technology to gain a competitive business advantage."
SearchCIO.com asked Leader what he's done lately for the Burlington, Mass.-based maker of Roombas and Scoobas. He pointed to a complex $1 million integration project of core systems that will cut "lots of cycles" out of iRobot's manufacturing cycles and time-to-market, making it, in Leader's view, "incredibly valuable" to the business.
When we asked how IT's value to this "incredibly valuable" project is calculated, the infamous cloud contrarian (see "Quick take: Why iRobot's CIO doesn't like enterprise cloud computing") gave an equally unorthodox view of tech metrics.
SearchCIO.com: Talk about a recent example where you have used IT to gain a competitive business advantage at iRobot.
Leader: One would be the completion of a major project last year to integrate our product lifecycle management (PLM) system and our ERP system. We call it the Windchill-Oracle integration project because those are the two products we put together. That was an incredibly valuable, although incredibly difficult, project. But it really cut lots of cycles and lots of time out of the product development process. Most especially, it makes sure that for the engineer who started the idea all the way through the manufacturing process, there is a single system of record and consistent data used both in the engineering process and in the manufacturing process.
PTC's Windchill is the PLM system that controls your engineering processes?
Engineering processes, engineering change management, [computer-aided design] CAD documentation -- all of our design. It is our vault for design. It is the ERP of engineering, if you will.
How does the integration cut out cycles and time?
Prior to the automation and integration, everything had to happen by hand. If we made a change in engineering, we had to ripple that change through to manufacturing through manual systems. We had to key it twice to get it into Oracle. And in the other direction, if we had changes in cost to components that were important for engineers to understand as they were costing products or as they were managing to their development budgets. That information did not flow backwards.
So, we had a fundamental disconnect in our product development process that was expensive and dysfunctional to a certain extent. So, the essence of the integration is that any change made in engineering to a design automatically ripples down into manufacturing through ERP; and any change in product or component costing that happens in Oracle, which is the system of record there, flows back up into engineering for their design and costing purposes.
In talking to CIOs, I know that a major challenge is proving the value of IT to business goals. Has the company come up with tech metrics to gauge the advantage of merging these two systems?
We in IT did not. I don't know whether there are metrics in the divisions to track that.
Does it matter that IT gets credit for that in terms of bottom line results? iRobot is doing well. Revenues in the most recently available quarter were up 28%. Analysts predict earnings growth of 22% per year over the next five years. Are you expected to play a direct role in those revenue or profit goals?
I don't have goals that are formally translated into trackable metrics. I don't have to add 3 cents a share or 7 cents a share. It is much more of an indirect formula. If we agree on what's important to do strategically as a business and IT finds a way to make those processes either exist where they don't or improve where they do, then that really is how we are measured. So, when I bring to the management committee and to the board my priorities and my budget for any given fiscal year, the way that I articulate and justify this [budget] is in terms of the business strategies that we are supporting through those initiatives.
I don't try to articulate a dollar savings because frankly, a lot of that is incredibly difficult to calculate and probably not worth it. But what we spend a lot of time on is explaining which business strategies are being supported by each project initiative that we take on. If the business agrees that we are aligned with the strategic imperatives and they can make the connection between what I am doing and what we as a business are trying to achieve, that is the benchmark I get set against. Then the way I am measured is, "Did you complete what you said you were going to do?"
Here at iRobot, part of our lexicon is a "Say-Do" ratio. We hold dear and aspire to having a very high Say-Do ratio. So, in a lot of ways, I ask management to validate the "say": "Is this what you want done, and do you understand the value?" If they say yes, then my challenge is to make sure I do what I said I was going to do.
By the way, do you have a Roomba vacuuming your living room?
You bet I do -- a 780. Try it, you'll like it.
Let us know what you think about the story; email Linda Tucci, Senior News Writer.

The SearchCIO.com CIO Innovators profile series highlights how CIOs use technology to meet both IT and business leadership objectives. To suggest a leader for a future CIO Innovator profile, email editor@searchcio.com.