News
Stay informed about the latest enterprise technology news and product updates.
Quick take: Why iRobot's CIO doesn't like enterprise cloud computing
Contrarian iRobot CIO Jay Leader explains why he has no use -- at the moment -- for enterprise cloud computing. It's all about the economics, stupid.
Scores of CIOs are looking for ways to use enterprise cloud computing but Jay Leader, CIO at iRobot Corp., is not one of them. Doesn't like it, doesn't need it. He thinks the hype cycle on cloud computing is about as high as he has ever seen it. How could he be so brazenly backward?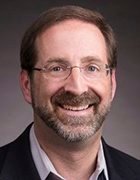 Jay Leader
No one would say Leader is not ambitious when it comes to enterprise computing. His IT team has just pulled off a $1 million integration of the company's Oracle Corp.'s ERP and Parametric Technology Corp.'s Windchill product lifecycle management systems that will reduce product time-to-market (see "CIO: Forget tech metrics; meeting business needs is measure of success"). "It was an incredibly valuable and difficult project," Leader said. A major upgrade of iRobot's SharePoint collaboration portal was another big win last year. And on the horizon? "A big focus for us is enterprise architecture and business intelligence. That's our next really big strategic push," he added.
Plus, it's not as if Leader could get away with delivering anything but top-notch IT services. The Burlington, Mass.-based maker of robots that perform dull, dirty or dangerous missions (as the company likes to describe its products) is a beehive (hornet's nest?) of computer smarts. IRobot CEO Colin Angle has a degree in computer science from MIT. Heck, even the company's legal counsel has a degree in engineering from MIT -- never mind the engineers who design robots that can wash floors (Scooba), defuse bombs (PackBot) and explore oceans (1KA Seaglider).
Leader says it's like having 700 CIOs. "When you work in a technically fluent environment, people have lots of opinions," he said. His CEO likes to tell him that "feedback is a gift," he said. "And I like to say that iRobot is particularly philanthropic," he added. Here's his take on the shortcomings of enterprise cloud computing.
SearchCIO.com: You're at a cool high tech company and you don't like cloud computing?
Leader: I don't like the cloud. I appreciate the potential, and I do think that at some point and in many cases, the cloud will be valuable. But I continue to wonder what the economic benefit is, because I still can't make an economic model that makes it cheaper. I still can't understand how I manage it. I still can't understand how I get out of a cloud provider if I am unhappy. And I still think that many companies underestimate the change in competency that you need in order to manage disconnected enterprises.
I was just having a conversation with someone last night who was saying he had gone to Infrastructure as a Service and now he doesn't know what to do with his sysadmins, because he doesn't really need sysadmins anymore. Now what he needs are project managers and coordinators. I've been around a long time, and the hype curve on the cloud is about as high as I have ever seen, in terms of its potential versus its actual delivered value. So, I am not an enemy of the notion, and I certainly see circumstances where it is applicable and appropriate, and I don't think it is going away. I do think adoption will continue over time. But it is not the panacea that it's made out to be.
When you say you can't really prove out the economics of using the cloud, what exactly do you mean?
My biggest concern is, why would I pay more to store documents someplace else? How do I go to my business and say, "Here's what's better. It's going to cost us $100,000 more as a company to do this but here is what we're getting back." Well, what am I getting back? At the end of the day we are a for-profit enterprise, so if it isn't more secure and it isn't more cost-effective and it isn't more functional -- which I believe to be true right now – then why am I doing it?
How about the scalability of enterprise cloud computing?
Scalability is all relative. Scalability still comes at a cost, and that is what I mean. I don't run a Victoria's Secret online event where I need to rapidly scale up my environment for one day. My usage pattern doesn't support the need for burst resources like that.
Roombas don't sell out in a matter of minutes?
That's exactly right. I wish they did take a million hits a minute. It is an economic equation. We look at functionality, we look at scalability, and we look at security and cost. And I still don't see it. Amazon won't even tell you where they are putting your data. I am a defense contractor: I can't risk them putting government-protected intellectual property on a server in China. How do I manage that? How do I integrate the data that is out in the cloud? So none of these questions has been answered.
When I look at our usage pattern -- and it may not be representative of most -- our usage pattern doesn't support it. If I was starting a business today, I would very heavily consider the cloud rather than building a data center and hiring a staff. But we have a data center and we have a staff, and we're not getting rid of either of them anytime soon. So, it comes down to an economic model, and the economic model does not work. The cloud is not free. It is not Google Docs.
Let us know what you think about the story; email Linda Tucci, Senior News Writer.

The SearchCIO.com CIO Innovators profile series highlights how CIOs use technology to meet both IT and business leadership objectives. To suggest a leader for a future CIO Innovator profile, email editor@searchcio.com.
Dig Deeper on Cloud computing for business