Share this item with your network: BACKGROUND IMAGE: iSTOCK/GETTY IMAGES
Benefits of a shared services strategy

iSTOCK/GETTY IMAGES
News
Stay informed about the latest enterprise technology news and product updates.
IT service catalog not always necessary in a shared IT environment
Shared services in a virtualized cloud computing environment add complexity to developing a service catalog but don't change its basic purpose.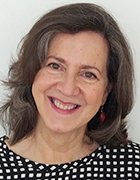 By
At Liberty Diversified International Inc., which owns businesses in places as far-flung as Taiwan that range from paper manufacturing and office supplies to advertising, every IT resource that can be virtualized is.
"The goal is to share as much of the systems as we can," said Alla Johnson, CIO since June at the Minneapolis-based holding company.
A Multiprotocol Label Switching, or MPLS, wide area network connects most of Liberty Diversified's company locations. ERP systems are delivered primarily via tools from Citrix Systems Inc. Windows and Linux servers are on VMware. Johnson uses IBM BladeCenter technology to support that environment, and has a Dell Inc. Compellent SAN for storage.
One thing Johnson doesn't use in her shared services shop? A traditional service catalog. "There was an attempt at a catalog about five years ago. The business didn't buy into it," she said.
Instead, she is developing a strategic plan that lays out the services that will be available over the next three years and when they will be implemented. These services are based on extensive discussions with each of the businesses.
Whether the services are shared for economies of scale, or whether they are virtualized…the customer doesn't care about that, nor should they.
Certainly it's challenging to build a service catalog for a shared services environment that relies on virtualized IT systems and perhaps a private cloud. Delivering pooled IT resources requires some fancy footwork on the back end for tracking usage and costs. In shared services environments that use a combination of internal andpublic cloud computing, tracing the linkages that create services can be even trickier, IT service management experts say. The business-facing service catalog, however, remains the same.
"A catalog is a catalog. No matter how your services are provided -- whether you are using Type 1 or Type 2 or Type 3 providers -- the way you present services should be transparent to the business," said Pierre Bernard, manager at Burlington, Ontario-based consultancy Pink Elephant Inc. and formerly chief examiner for the IT Infrastructure Library (ITIL) framework, which is widely adopted for the delivery of IT services.
Unfortunately, the mistakes that IT inevitably makes with service catalogs also remain the same, according to Bernard. "People make it overcomplicated. They try to cover everything to excess. They try to identify each service individually and pretend they are different services, when they are simply a different flavor of that service," he said. "When you go to McDonald's, can you order a hot dog? No, because they don't sell it."
Bernard advises CIOs to consider the services they use all the time -- from restaurant menus to online airline reservations -- when they develop their IT service catalogs. If 10 people go to a restaurant, they are unlikely to order the same dishes but they order from the same menu. The ingredients required and processes involved in delivering the dish have been worked out in advance and are largely invisible to the diner. The same holds true for IT service catalogs, whether the catalog is developed for traditional IT environments serving a local business unit, for a centralized internal virtual environment providing services globally, or for a hybrid cloud environment, he said.
Instead of reinventing the wheel, CIOs should start with their company's own website. Most lay out what the company does -- its various lines of business, products and services. "We in IT take that and map it to the business processes and then list the IT services that support those business processes," Bernard said.
Taking cues from mobile industry, with bundled services
The purpose of a service catalog "doesn't really change" whether it's in a shared services environment or not, agreed Sharon Taylor, formerly ITIL chief architect and now ITIL chief examiner. "The purpose is to depict to the customer what is available. Whether the services are shared for economies of scale, or whether they are virtualized, or if storage is done across a series of server farms -- the customer doesn't care about that, nor should they," she said.
That said, in cloud computing environments -- where it is less clear which IT assets are owned by the company and which aren't -- it's difficult to track service consumption in a transactional or asset fashion. "What we have had to do is take a step back from thinking about things in terms of bits and bytes and transactions," Taylor said.
Instead, many IT shops are offering packaged services that accommodate different business needs, like the bundled services offered by cell phone service providers, Taylor said. An example is email. A business division pays a certain amount per year for the "vanilla" service that is shared, but can buy packaged services that are enhanced with more storage or multiple email accounts, for example. "These are offered at different price points to customers willing to pay a premium for them," she said.
The approach is "not an exact science," but is perhaps the easiest way to get the most accurate information, Taylor said. "You don't want to spend more money and time determining the cost of services than it actually costs to use them."
Mark Cybulski, a regional CIO at ZF Group, the German-owned global automotive supplier with 121 plants in 27 countries, said his company offers some of the more standard IT services, such as help desk and networks, as well as end devices, such as smartphone services, on a consumption basis to its plants. Asked if he uses a service catalog, the answer is "yes and no."
"We have very tightly defined service definitions. Our auditors are sticklers to make sure that we are charging for services that have a clear definition," Cybulski said. "We also have a lot of conversations with our controller about what the pricing models are going to be and the type of metering we are going to have. We regenerate our prices on an annual basis to tell our individual plant controllers what to expect. And we work collaboratively with them to budget the coming year for service volumes."
All that exists. "But I have to tell you that once they are in place, they are rarely referred to. It is like one of those procedural manuals that sits on the desk and collects dust," Cybulski added.
Responding to business needs vs. opening up the IT toolbox
Liberty Diversified's Johnson prices services based on each business's historical use of IT services, as well as on industry norms for IT spending as a percentage of company revenue. Hard as it is to price services, the benefits outweigh the pain, she said.
The holding company's divisions include companies with fewer than 150 employees. With shared services, Johnson can negotiate deals that any one company in the Liberty stable couldn't pull off, and hire subject experts the businesses couldn't afford on their own.
One danger of a centralized approach is that IT will become locked into certain services that don't really reflect the business's needs.
Building her strategic plan for the business is akin to developing a service catalog, Johnson said. Only this time, her shared-services strategic plan, aka catalog, is starting with business buy-in, as opposed to opening up the IT toolbox and offering as a service whatever happens to be in it -- or, as she put it, using the "I have a hammer; now show me where the nails are"approach.
"We are trying to step away from that mentality and ask, what it is we really need to build for the business, how do we need to build it, and what are the tools that we need to have," she said.
Let us know what you think about the story; email Linda Tucci, Senior News Writer.
Dig Deeper on Enterprise systems management