Share this item with your network: BACKGROUND IMAGE: iSTOCK/GETTY IMAGES
Benefits of a shared services strategy

iSTOCK/GETTY IMAGES
News
Stay informed about the latest enterprise technology news and product updates.
IT executives putting their own stamp on shared services model
Definitions and approaches vary, but IT executives are forging ahead with their own takes on shared services to cut costs and serve customers better.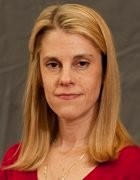 By
Ask IT executives what a shared services model is, and each will give you a different answer. For Wes Wright and Jake Hughes at Seattle Children's Hospital, a shared services organization is one that moves the focus from "the server to the service."
"It's a fundamental shift," said Hughes, the hospital's chief technical architect. "Instead of HR saying, 'That is my server and that is my storage,' it is their service and they have no idea what's on the back end. It is no longer any one person's or any one business unit's storage, because we may move that storage 10 times in one week, depending on the needs of the overall organization."
Indeed, Seattle Children's has created a virtualized infrastructure from the server to the desktop. All server, storage and network resources are pooled and moved around as needed depending on business project needs, said Wright, vice president and chief technology officer at the hospital. Applications are virtualized as well, providing physicians with a standard set of services.
Virtualization also figures heavily in consultant Chris Ward's definition of shared services. An organization has to be at least 80% virtualized in the data center; otherwise, shifting and sharing IT resources and services are "a non-starter," said Ward, vice president of consulting and integration at Kittery, Maine-based systems integrator GreenPages Technology Solutions.
The other building blocks needed for a shared services environment -- also called a "private and internal cloud" by Ward -- are a virtualization management layer, monitoring, automation and workflow orchestration tools. "The ability to cost effectively create a multi-tenant environment is now a reality because the technical pieces -- the management, monitoring, automation and orchestration -- are now in place," he said.
Creating shared services organizations
David Johns, CIO at Owens Corning Corp., has virtualized 60% of the company's global data center. He considers his IT organization to be a shared services organization, but he stresses that virtualization and even shared services are a means to an end.
Self-service is the ultimate goal in a shared services environment, or in any IT services model. The days of IT controlling technology are gone or are going very quickly.
Johns is on a constant hunt to use software and services economically across the enterprise. To that end, Owens Corning has a single set of global infrastructure standards for all of its 133 locations around the world. The company also has a single set of set of enterprise-wide application standards and roadmaps, including one human resources system and only a few instances of SAP worldwide. With standardization driving out costs, he said, IT is better able to apply itself to strategic business initiatives, such as customer experience transformation -- an area he plans to focus on this year.
Some might call this -- as Johns does -- both a shared services model and centralized IT (its traditional name).
Yet another variation on the shared services model is the combination of internal service offerings and those of third parties, a setup that positions IT as more of a services broker. This can make the internal IT department better able to compete against external offerings. In combining private and public operations, the model also positions the business to extend its operations by forming collaborative partnerships with other companies and customers in the cloud.
Whether an enterprise chooses centralization or virtualization as its primary shared services approach -- or an internal or hybrid cloud -- the goal is the same, said Jeff Kaplan, founder and managing director of ThinkStrategies Inc., a consulting firm in Wellesley, Mass. That goal is to distribute, simplify and standardize so not only resources can be shared, but knowledge and best practices as well. "By sharing best practices and outcomes, organizations don't have to reinvent things. It's the idea of crowdsourcing -- making enhancements and sharing them with the rest of the group," he said.
Business benefits of a shared services environment
CIOs have different views of what shared services means, but they are pretty much in agreement about why they have moved to a shared services model. Cost comes first. Many CIOs also talk about improving the end user experience, as well as the consumerization of IT. As Owens Corning's Johns does, however, shared services almost always are seen as a means to an end rather than an end in themselves.
Among GreenPages' enterprise customers, the primary reasons for adopting a shared services model are cost and improving service to internal end users and external customers. "They don't want to manage individual silos of IT for different business units when they can pool together resources and become an internal service provider to various lines of business," Ward said. "In terms of cost, it makes a ton of sense. You're not overbuying or underbuying resources. You can pool and burst and contract as the business needs change."
What's the future of shared services? As far as Owens Corning's Johns is concerned, self-service is the ultimate goal in a shared services environment or in any IT services model. The company already is providing self-service to end users for PCs, and is moving in the direction of self-service in general to make employees more productive, he said.
"The days of IT controlling technology are gone or are going very quickly," Johns said. "We want to get to a place where employees don't have to rely on the IT organization to provision a piece of hardware. Lots of people would refer to this as consumerization. I think it's real, and I think it's the direction we need to go."
Shared services building blocks and blockades
One of the trickiest parts of shared services offerings is how to charge for them. Wright and Hughes at Seattle Children's have yet to start down the road to IT chargeback, which is considered by some to be a necessary component of an environment with multiple shared services. For now, the pair is sticking with a central budget within IT for project resources.
IT chargeback is outright "a waste of time," Johns said. He relies instead on a traditional model of allocating costs based on the size and scope of a given project. "What value is there to the end customer if you spend an enormous amount of time going through a massive exercise focused on service charges to a business [unit]?"
Some customers are finding the shift to a chargeback model in a multi-tenancy environment to be a painful one, GreenPages' Ward said. Because the old way of measuring IT costs is out the door, some will have to change their business processes and introduce new reporting tools. "You're not buying a specific piece of anything anymore, but using resources from a pool. Yet the auditing side of the house wants to still know how the money was spent on a given project and on what exactly," he said.
The mentality of being a server or solution "superhero" also needs to be put to rest, Wright said. "Our CIO, Drexel DeFord, keeps saying, 'I want more Clark Kents and fewer Supermen.'"
"When you move to a services-based organization where design is standardized, the person building the server or the engineer -- who like to be the heroes that create a solution -- are no longer making that solution on their own," Wright said, and they feel diminished.
ThinkStrategies' Kaplan recommends taking a page out of Bechtel Group Inc.'s playbook. The global engineering, construction and project management company began touring cloud providers' data centers years ago, and today has built a well-known private cloud. Such IT heroes of yore should be encouraged to become cloud-builders and champions of standardization.
"I think what's going on is that many companies want to emulate the best practices of the leading cloud and [Software as a Service] companies, which are focused on standardization, automation, simplification and for some, agility," Kaplan said.
Let us know what you think about the story; email Christina Torode, News Director.
Dig Deeper on Cloud computing for business