Share this item with your network: BACKGROUND IMAGE: iSTOCK/GETTY IMAGES
How CIOs can take control over data storage virtualization

iSTOCK/GETTY IMAGES
News
Stay informed about the latest enterprise technology news and product updates.
Tying a virtual desktop infrastructure to business needs
A hospital's chief technology officer and chief architect talk about the relationship between desktop virtualization and patient care.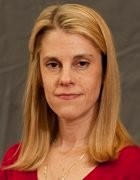 By
What does a virtual desktop infrastructure (VDI) have to do with clinical care? Plenty, when clinicians at Seattle Children's Hospital have about 20 minutes to assess a new patient, and as much as 10 minutes of that time is spent interacting with technology.
"That's a significant distraction to what we do as a business," said Jake Hughes, the hospital's chief technical architect. By using a combination of desktop virtualization technologies, however, the time doctors and nurses spend logging on and off workstations has been reduced by 45 minutes a day.
The need for speed isn't always mentioned as a benefit of virtualized desktops (IT departments talk mostly about eliminating management headaches and costs). But that is what Hughes and Wes Wright, vice president and chief technology officer at the hospital, set out to accomplish when they swapped out an old blade platform for Cisco Systems Inc.'s Unified Computing System (UCS) and replaced existing desktop workstations and laptops with zero clients from Wyse Technology Inc. On top of the UCS platform, the VDI was built using Citrix Systems Inc.'s XenDesktop and XenApp technologies.
"When the iPad came out, people got used to being instantly on," Wright said. The instantaneous connection underscored the shortcomings of the hospital's existing systems. "We had clinicians roaming around the hospital or administrators at desktops taking three to five minutes to log on to a brand-new PC. Our patient safety forums felt [this slow logon time] affected patient safety. For us, [desktop virtualization] wasn't about ROI, cost savings or standardization; it all came down to the need for speed."
The long road to virtualized desktops
With desktop virtualization, initial logon times on the zero-client devices average about 43 seconds to 45 seconds, and users log on only once during the day despite their moving from workstation to workstation. This has resulted in significant time savings given that in aggregate, 3,000 users move from workstation to workstation around the hospital about 100,000 times a month, Wright said.
It took a lot of work … and we still have another 400 to 500 applications waiting to be virtualized."
"We have reconnect times of 15 seconds or less on the clinical side and 10 seconds or less on the nonclinical side," Wright said. "That's where the time savings comes in. You aggregate how many times they didn't have to launch an application again or reenter their user name and password. In 15 seconds or less, the user experience now follows them wherever they go, using VDI."
More than 400 applications are now virtualized, but IT architects planned the move to VDI "heavily in advance," beginning four years ago, Hughes said. Users experienced a learning curve moving from a fat client to a thin client with all apps and data running in the data center. The real heavy lifting, however, happened on the back end, out of sight of the users.
Redundancy had to be built into "every nook and cranny" in the data center, Hughes said. "Running in a VDI environment, you need to make sure that no matter what, if the network goes down, the app will still be up."
In addition, the IT department was restructured. Those in charge of spinning up servers were retrained to think of their job in terms of the user experience or in terms of "services instead of servers," Hughes explained.
Then the infrastructure itself took years to optimize, given that everything that used to live on the desktop now resided in the data center. "The strategy became about scalability in the data center, not about buying workstations. There is an ebb and flow that we have to control now in the data center as usage patterns change," Hughes said.
Scalability was a major factor in user buy-in. When XenDesktop was used on top of the existing blade system, "users could tell when the system had one user on it versus a full load," Hughes said. "The higher we scaled, the more the user experience degraded. Using Cisco UCS with XenDesktop, users noticed no difference at full load."
Moving enough applications into XenApp to in turn support a XenDesktop environment was also a slow and steady yearlong process. "It took a lot of work, way before the actual deployment stage about a year-and-a-half ago, and we still have another 400 to 500 applications waiting to be virtualized," Wright said.
Let us know what you think about the story; email Christina Torode, News Director.
Dig Deeper on Enterprise systems management