News
Stay informed about the latest enterprise technology news and product updates.
CIO's change management strategy gives left and right brain their due
Managing change can be the hardest part of IT's job. One CIO has a strategy to manage change that hinges on using both hemispheres of the brain.
CIO Michael Saitow can't divulge the details of his biggest challenge in 2012. Suffice it to say, he's embarking on a major project at M.S. Walker Inc., a Somerville, Mass.-based wine and liquor distribution business. What he can say with certainty is that the toughest part of the project will be finding the right change management strategy.
"I spend half my time working on projects, and half my time trying to figure out how you get people to buy in on these projects," Saitow said.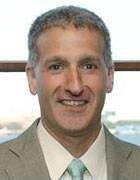 Michael Saitow
M.S. Walker will produce more than 1 million cases of spirits in 2012. The 80-year-old company does business in more than 30 states and has offices throughout the Northeast. So, what is the challenge for Saitow on IT projects big and small? "How do you make sure that you have done enough research to know what your end community's requirements, expectations and wants are? So that when you are ready to make the change, it is as easy and painless for them as possible -- and even exciting," he said.
Dressed in a denim shirt and sturdy work boots, Saitow looks more like one of the company's loading-dock crew than its CIO. And that's the point. An 11-year veteran at M.S. Walker, he prides himself on having one foot in IT operations and one foot in the business. "My whole job needs to be focused on getting our product out to the market faster and cheaper, and getting our payments back to our vendors cheaper and faster," he said. The foot, however, is not the body part he references when he explains his strategy for managing technology change. For Saitow, the more apt analogy is the brain: stem, right and left.
In Saitow's schema, technology communication tools, such as voice and data networks and email, are akin to the brain stem. "If that stuff isn't working, the patient is dead; my business can't run," he said.
The right brain encompasses the IT systems that make the business departments tick. "Warehouse management, business intelligence, sales force automation, transportation management software: The right brain looks at each of those systems and assesses where things stand. It asks questions, such as, 'What do we like, what don't we like, how is it working internally and how does it work with our supplier community?'" Saitow said. Change requests, upgrade requests and feature enhancements to IT systems fall under right-brain operations, he said.
"The left brain is making changes and planning for the future, asking, 'What aren't we doing that we should be? The left brain is seeing a problem in purchasing and a problem in warehousing, and asking, 'Why can't we bridge the two?'" he said.
Change management strategy provides a holistic view
An example of this sort of bridging involved competing agendas in two M.S. Walker business departments: purchasing and operations. "Purchasing's key performance indicator (KPI) is to reduce our inbound freight costs. Operations' KPI is to reduce our 'dock to stock,' the time it takes from backing up the truck to making a case available to ship to customers," Saitow said.
To improve its KPI, the purchasing department stopped buying products from Europe on pallets. By eliminating the dozens of 80-pound wooden pallets, it was able to get an additional 80 to 100 cases of wine in each shipping container for the same freight bill. "That was huge," Saitow said.
On the receiving end, the consequences were also huge, but not in a good way. A pallet-loaded container took the company about four minutes to unload. A container without pallets took about two-and-half hours.
"By spending time on the 'right brain' of purchasing and the 'right brain' of operations, I was able to see something 'left brain' that was causing a problem, and comb through the data for a possible happy medium," Saitow said. He got purchasing and operations to talk each other about a range of solutions, from changes in the item mix to reduce unloading times for pallet-less containers, to changes in staffing.
Managing change with networking, transparency and trust
One key aspect of his change management strategy is his willingness to network with his vendors and business departments and with M.S. Walker employees of all stripes, Saitow said. His former arch-nemesis on a Voice-over-IP implementation -- the company receptionist -- became a key advocate for reorganizing three business units after he gained her trust. He also taps competitors, his competitors' vendors and, well, any source that might have information that could change his company for the better.
An avid reader of trade and business publications, Saitow keeps close tabs on leaders in the industry. "When Fiji Water gets mentioned three times in the course of six months, I know I have to pay attention to these guys. I need to pick up the phone, get on LinkedIn, figure out who I know and start talking to them," he said. At a conference last month, he bumped into a vendor for [New Belgium Brewing's] Fat Tire, another industry leader, and sat him down over beers to talk about that company's challenges with its latest IT implementation.
Saitow's aim is to collect the data to figure out why something isn't working -- then petition his peers to make a change. And if the business balks?
"'Your Honor, I strenuously object,'" he quotes. "I use that line from A Few Good Men a lot, because when I see there is an opportunity for us -- and we can't or won't absorb it -- I know I have to push for change."

The SearchCIO.com CIO Innovators profile series highlights how CIOs use technology to meet both IT and business leadership objectives. To suggest a leader for a future CIO Innovator profile, email [email protected].
Let us know what you think about the story; email Linda Tucci, Senior News Writer.