News
Stay informed about the latest enterprise technology news and product updates.
2012 IT budgets favor BI projects, end-to-end IT services delivery
After a recession-fueled spike in 2011, IT budgets are leveling off and focusing on information-driven projects and integrated IT services.
The CIO Executive Board of The Corporate Executive Board Co. (CEB) recently released its 2011-2012 IT Budget Benchmark. CEB surveyed CIOs at 178 organizations globally to assess technology spending, staffing and outsourcing.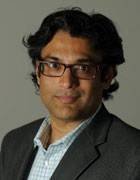 Shvetank Shah
IT budgets will be scaled back in 2012 after rapid rises in 2011, the study showed. In 2011, the majority of projects were in the area of information management, rather than process automation -- a trend that is predicted to accelerate in the coming year, even as budgets decrease.
It's also expected that the new year will see more companies adopt an integrated IT services model, with a majority of those surveyed planning to offer some end-to-end IT services by year's end. CIO Executive Board Executive Director Shvetank Shah talks about the numbers and the trends behind them.
Q: After double-digit increases in 2011, in 2012 operational expense [opex] budgets are expected to grow by only 2.9%, but capital expense [capex] budgets will grow by 5.1% in North America and drop by 14.2% in Europe. Why the dramatic shift?
A: After the economy crashed in the late-2008-to-early-2009 period, spend just completely dried up as companies ratcheted back their capex. In 2009 the increases were pretty much zero. As we got into 2010 and finally 2011, all of that pent-up demand for IT finally started working its way through the organization. The good news is that spend will continue to grow in 2012, but not at the same clip that we saw coming into 2011. If you look at the big consulting firms, they reported a banner year this past year, they've had a ton of growth, but they're all lowering expectations off that growth.
Q: What types of projects were addressed in technology budgets in 2010 and 2011 as far as pent-up project demand?
A: We know they focused on information over process. Beyond this, we don't have much detail as to what those projects were, but what's interesting to us -- and it's part of the consistent trend as we move into the next two or three years -- is that folks are going to be working on more projects in what we are calling the information space. That includes more in collaboration, customer interface and BI [business intelligence], and less in the classic ERP or process automation space. This is one of the big mega-trends affecting IT -- the types of projects that folks are working on changing away from big ERP to big information.
Q: Why did information management projects outstrip process automation projects in 2011 IT budgets?
A: You can take just about anything a modern company does and classify it in some kind of process taxonomy. So, we actually took all of the activities of a modern company and broke them into 500 capabilities that they represent. Then we tried to investigate which of those can be supported by what we would traditionally call process-driven -- where you can actually take the activity and map it and measure it. Then we looked at those remaining capabilities that could not be mapped -- think collaboration, think about any other knowledge work like research and development, think marketing, think customer service. We call those information projects. and we find those projects very different because of the underlying work that gets done; those processes are very hard for IT to label because they cannot draw them on a flow chart.
Information projects are the ones in resurgence right now because that's where the world is moving. We are beginning to exhaust the process opportunities. Most Fortune 500 companies have done their big ERP; that's been going on since the 1990s, and we're coming to 2012. This is not to say companies will not continue to do some work [in ERP], but the real action right now is in business intelligence (a classic information-driven project), as well as [in] collaboration and anything at the customer interface -- from either understanding the customers' patterns, performing customer service or empowering salespeople through IT to be better at their sales jobs. All of these line up with information and analytics. What remains to be done for IT, increasingly, are those information projects, not the process projects.
Q: What is an integrated IT services model, and why is this shift happening?
A: Traditionally, if you look at an IT organization, it offers its services in the form of one of two things. Either they're offered in projects, like a supply chain project or a CRM [customer relationship management] project or they're offered in infrastructure terms, like provision of telecom or bandwidth to the business. That's been the unit of transaction between IT and the rest of the company. What we're hearing increasingly from the smart CIOs in the business is that IT, whether it expresses, or sells itself in those terms, becomes less relevant to the business partner, who at the end of the day is trying to define life in terms of outcomes. That is, in terms of profitability, of market-share growth -- all of the usual suspects that the average business GM would think about. And so we're seeing CIOs redenominate what they do in the form of end-to-end IT services.
And this has nothing to do, by the way, with SOA [service-oriented architecture] or anything else. It's not a supply-side solution, it's the unit of measure, it's their currency. What it means is that you take everything you do and you express it in a handful of services … probably 15 to 20 services. That's your service catalog, that's the menu you go out with.
We're finding increasingly IT organizations denominating themselves in this form of an end-to-end IT service, and in many cases actually reorganizing themselves. So, they're collapsing what used to be standalone applications and infrastructure teams into a service management or service delivery organization. And each service will have a service manager. Think of this as an account manager who sits on top of it, whose job is not around delivery but whose job is to be the account manager of that service connecting back to the business. So, it's their job to understand the business's appetite for that service and how that service can be improved.
Q: Can you give an example of how this works?
A: Look at claims processing. There's a core claims processing system, and there's probably a document management system that does all the managing of the information that flows around. Then you've got to integrate that with accounts payable, with archiving, with e-discovery, with printing -- all of these systems that support the act of claims processing. Underneath all of that, you have the infrastructure, the hosting, the storage, the network, as well as all the supporting engineering required for it. An IT service called claims processing provides all of the technology for all of the phases of the claims process, including investigating, reserving, reporting and disposition of claims. It's sold and denominated in that [service] unit, so it's going to cost you, say, $50 a claim; and you're no longer in the business of prioritizing between the document management system and how it talks to all the other systems and how you pay for all of those and how you upgrade all of those. You are denominating yourself in the form of a service -- it's an end-to-end IT service.
There are few companies that have completely sort of flipped the switch [to IT services] on Day 1 and got it. It takes them between three and six months to actually go from being organized and aligned in a traditional IT format, to a service management format. But most folks are doing this in a staged or staggered format, where they are coming up with a few services and taking it from there. You still have a lot of legacy stuff, so it's going to take a while for people to be completely in an end-to-end services model.
Q: What effect will this have on traditional IT services models, staffing and the responsibilities of the CIO?
A: It's huge. We'll see restructuring happening in something on the order of between 45% and 50% of the IT organizations that go through this. Portfolio management and a bunch of processes change. The role of having a standalone apps or infrastructure person changes. You might just have one person become the head of IT services delivery. For our CIOs, the No. 1 area of interest is how you do end-to-end services.
Let us know what you think about the story; email Karen Goulart, Features Writer.
Dig Deeper on IT spending and budgeting