SaaS solutions with a vertical slant
A growing segment of SaaS solutions targets industry-specific needs and mission-critical business functions.
Dennis Hodges wasn't looking for a Software as a Service (SaaS) solution -- he was looking for a better way to...
Continue Reading This Article
Enjoy this article as well as all of our content, including E-Guides, news, tips and more.
manage his supply chain.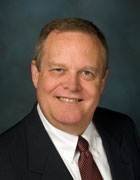 Dennis Hodges
Hodges, CIO of Inteva Products LLC in Troy, Mich., is part of what some analysts consider the new wave in the SaaS segment of cloud computing. He's one of a growing number of IT executives taking advantage of the increase in vertical or industry-specific SaaS solutions.
Jeff Kaplan, managing director of ThinkStrategies Inc., a strategic consulting services firm in Wellesley, Mass., said SaaS startups and established vendors are rushing to keep pace with the demand for hosted applications that target the specific needs of manufacturers, retailers, banks and others. These SaaS solutions are also diving deeper into the end-to-end application value chain.
SAP AG, for example, is offering its third iteration of Business ByDesign, billed as an "end-to-end" SaaS business process solution. IBM's Genelco SaaS solution is aimed at the insurance industry for handling life and health policy processing as well as annuity product portfolios. One of the so-called native cloud companies, Philadelphia-based Internet Pipeline Inc., focuses solely on insurance industry customer relationship management (CRM), sales and business processes. Cloud-born startup Kenandy Inc. is focused on manufacturing, touting its solution as ERP "without the ERP."
"[The SaaS] segment began with a focus on horizontal-type applications that any industry could take advantage of, like Google Apps for collaboration, or CRM, like Salesforce.com," Kaplan said. "Once general principles and common value propositions became established, a new stage of the marketplace evolved in which industry-specific solutions became more in demand. That's what we're seeing today."
SaaS supplier management
In 2008, Hodges found himself in a challenging position when Inteva, once a division of Delphi Corp., was spun off as a separate company.
At the time, the automotive parts manufacturer consisted of 17 facilities in three continents, six countries and four U.S. states. Hodges was called on to manage a supplier network of about 2,500 companies worldwide, with an IT staff of zero.
What some might see as a daunting situation, Hodges considered an opportunity. Starting from scratch meant a chance to improve the supplier management process, introduce ERP and bring data management into the 21st century. He would build the IT staff around the solution he found.
Hodges first identified a set of challenges that included creating uniform ordering and shipping processes for all suppliers.
"We have a range of suppliers that go from the very sophisticated with their own shipment notification systems, to the more 'mom and pop' shops who didn't have any electronic ordering capabilities," Hodges said.
This meant information from the smaller companies went through the inefficient added step of being processed through a third party.
Another area Hodges sought to improve was quality control. As it stood, when a part from a supplier was faulty, the defect was manually noted in a spreadsheet. The supplier would then need to be notified, also manually, and a cost dispute initiated.
Armed with these business needs, Hodges met with on-site solutions vendors, traditional on-site vendors with new cloud offerings and those that were strictly in the cloud.
Unlike his industry peers riding this second wave, however, Hodges had never utilized cloud services.
"To be honest, when we were looking, I was not looking for a cloud solution. It was not first on my list," he said.
It was cost that first brought Plex Systems Inc.'s SaaS ERP solution for manufacturers to his attention.
A vendor whose only solution is SaaS, they have nowhere else to go, so you won't get stuck with them changing the business model on you.
"The cost savings were good enough that it made us open our eyes to that potential model," Hodges said. "Then the other advantages sold us, but cost was definitely what got us in the ballpark to talk at all."
The multi-tenant model meant being able to share hardware, software and support team costs with other customers and not having to staff up. The SaaS vendor's ability to satisfy specific security needs was also ideal for Hodges' vision of how he would go on to staff IT.
"I did not want to staff an expert team on all the core functionality of an ERP system," Hodges said. "I wanted to focus the team we had on business analysis."
Being in the unique position of what was essentially a "new" company lent itself well to a SaaS solution.
"The great news was we didn't have to build our environment first. … They already had experts in place to build it for us. We only had to bring our processes and data to the game and go from there," Hodges said. "Places where we needed a custom solution, we got one."
As for the business needs and supplier management challenges that set Hodges on his search for an ERP system? Suppliers are now notified about Inteva's plant-specific requirements and use the SaaS software to stay up to date on company standards, policies and procedures. A supplier portal gives the "mom and pop" suppliers, which had relied on third parties, the ability to schedule and create notifications online.
Quality control has also been enhanced through an automated problem case log, accessible by all parties, that allows suppliers and Inteva to communicate in real time. Cost disputes and chargebacks are also automated. No more printing out spreadsheets.
Kaplan said industry-wide, stories like Inteva's are being echoed by many customers who are discovering the intrinsic benefits of SaaS -- delivering a solution as a service in an economical and scalable fashion that supports customers in a unified way.
"That's why you're seeing all the research firms forecasting significant growth in the market, while at the same time traditional on-premise products are going to decline," he said. "All of these options represent very attractive opportunities for companies of all sizes to rid themselves of on-premise systems and software."
SaaS-solution selection savvy
Hodges advises those looking for an industry-specific SaaS solution to work with a vendor that utilizes only SaaS as is its business model.
"A vendor whose only solution is SaaS, they have nowhere else to go, so you won't get stuck with them changing the business model on you," Hodges said.
Kaplan pointed out that so-called "native cloud" vendors do have a certain advantage.
More on cloud computing models
The lines between cloud computing models are blurring
BI SaaS: Getting a fix on your business in a tight economy
"The new players are in an easier position to start from scratch and build something specifically designed to leverage the power and flexibility of the cloud because they're unencumbered by legacy products, existing customer requirements or even channel politics or conflicts," Kaplan said. "Of course, a relative startup doesn't have the same name recognition, market credibility or market reach, so there are tradeoffs."
And while starting with a clean slate in terms of staff made him the envy of his colleagues, Hodges said, he recommends being prepared to field questions about job duties and security, and having a plan for your team going forward.
"'What's this going to do to my job?' That's the question you need to prepare for," Hodges said. "You have to have a strategy in place that looks after your people; they have to see the benefit in it as well."
And you need a strategy for dealing with more advanced SaaS solutions. Vertically focused solutions, which are in turn more mission critical, will require more work. "[SaaS software] still takes a certain amount of customization and configuration to make it fit within you environment and properly integrate with your legacy systems, software and data systems," Kaplan said. "But the effort required to make this happen is far less than in the legacy world."
Let us know what you think about the story; email Karen Goulart, Features Writer.