 BACKGROUND IMAGE: iSTOCK/GETTY IMAGES
News
Stay informed about the latest enterprise technology news and product updates.
Guardian Life transforms IT by putting knowledge workers first
CIO Frank Wander made IT hum at Guardian Life by focusing on people, not systems. Learn how his turnaround project created a healthy social environment for the knowledge worker.
Frank Wander admits he can get "pretty goofy" in IT meetings. The CIO of The Guardian Life Insurance Company of America, however, says it's all part of a time-tested strategy to foster a collaborative working environment for his organization's most important asset: the knowledge worker.
"It's a scientific fact that humor makes productivity better. Einstein knew it, and he was right," said Wander, who oversees an IT staff of 1,000 full-time Guardian employees and consultants, including four line-of-business CIOs.
The IT organization he inherited five years ago, however, was anything but amusing. According to Wander, the organization suffered from the following shortcomings:
Poor execution.
Many incidents in production, resulting in missed nightly windows.
Low levels of predictability, leading to lots of surprises, and productivity, despite people working very hard.
Decisions made from the top down..
A structure that was highly siloed at lower levels, as well as decentralized and centralized -- but not in the right areas.
Poor system availability.
Low rates of customer satisfaction.
IT driven projects with poor business alignment.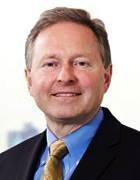 Frank Wander
Despite the litany of problems, Wander was confident he could turn things around. Based on his 30 years in the IT field, he's convinced that the rates of IT success and customer satisfaction at most companies are lower than they should be. Moreover, he says he knows why.
"We have a set of management practices in corporate America that are tied back to the industrial era. We still use the term human resources, as if our people are interchangeable resources like steel or energy," he said.
"People are the furthest things from an interchangeable part. In the area of knowledge work, it is the amount of knowledge that they've acquired over time and how well they are able to fit into social working environments that make them productive."
As Wander set out to create a positive social environment within IT -- one that eliminated low trust levels, hidden agendas, blame, public criticism, a lack of transparency and role confusion -- he also needed to stabilize, optimize and transform IT operations.
Stabilize the portfolio for IT and business alignment
Wander first tackled those IT functions "that resonated" with the business: project portfolio planning, operational risk management and an organizational design within IT that fostered collaboration. By doing so, he built IT credibility with the business and trust within IT -- the first step in building a culture that values the knowledge worker. "The tone at the top matters enormously. People do what you do, not what you say," he said.
In fact, Wander eliminated all blame. "It's great when people make mistakes. It means they're trying new things, they're learning. I love that. To avoid repeated mistakes, however, you need to create an environment where the right behaviors and orientation are encouraged."
He did that by establishing transparency. At Guardian, everyone working on a given project is clear on what his role is. This transparency eliminates hidden agendas and turf battles, and gets IT and the business working toward a common outcome.
This phase also involved getting rid of IT silos, and embedding IT within the business. He assigned his four CIOs to specific lines of business: individual risk products; individual and group retirement products and services; group insurance services; and individual distribution products, such as Guardian's Park Avenue Securities and corporate marketing.
Today, 92% to 94% of Guardian Life's IT projects are delivered on time and on budget, compared with the industry average of 57%, according to Stamford, Conn.-based consultancy Gartner Inc.
Optimize the decision-making process
With his CIOs aligned to specific lines of business, Wander then set about creating "a highly collaborative" environment where knowledge workers are empowered and the emphasis is on teamwork. "We all agree on what to do, and we jointly own it," he said. "That has taken an awful lot of friction out of the system because we are all pulling in the same direction."
Governance was key to this collaboration. He established an IT Governance Council led by a senior IT leadership team, business line leaders and finance. The team sets policies and its own framework, and establishes new governance mechanisms for IT. But above all, the council makes sure IT initiatives are fully aligned with corporate and line of business goals, he said.
Within this federated governance structure are several subcommittees, including a technology infrastructure council, software development life cycle council, IT expense council, vendor management council, security and risk council , IT operational performance council, and enterprise architecture alignment council.
"And we gave these committees ownership so we don't have individuals fighting over things, but groups of people making decisions based on what we need to do as a business," he said.
Transform the social system for the knowledge worker
The transformation stage of IT actually began in the stabilization stage, with the goal of creating collaborative and governed workflows and communications between IT and the business. The next step was to introduce several IT initiatives to cut costs: A data center modernization project and Guardian's "any device, anywhere" program launched in 2010, along with Talent 2020, a program to recruit, retain and develop knowledge workers.
Project roadmap
2006: Frank Wander is hired as CIO of the group insurance division at The Guardian Life Insurance Company of America in April. Promoted to corporate CIO in December.
2007: Stabilization and optimization phases run concurrently:

Stabilized IT environment, aligned IT and the business and created a collaborative social environment focused on nurturing talents of the knowledge worker.
Optimized by establishing IT Governance Council led by a senior IT leadership team, business line leaders and finance.
2010: Introduced transformational projects: data center modernization and an "any device, anywhere" project.
2011: Workplace of tomorrow project introduced to recruit new employees and maintain retention by eliminating "socially corrosive" behaviors and promoting "socially cohesive" behaviors. -- C.T.
When Wander joined Guardian in 2006, turnover within IT was 13.5%. By 2007 it dropped to 2% to 4%. "And that was during a bull market, a very good year, but people wanted to stay," he said, citing the steps he had taken to foster collaboration. "We created an environment where people can excel, by deploying a collaboration model that defines how our professionals should work with one another."
This entailed eliminating "socially corrosive behaviors," such as intolerance, ostracism and public embarrassment, and replacing them with "socially cohesive" ones, such as transparency, inclusion and tolerance.
Wander is creating a social system in which knowledge workers can continuously improve and learn, and entrepreneurship is encouraged, not dismissed. Feedback is welcomed and novel ideas -- no matter where they come from -- are not sabotaged. He stressed that Guardian helped the transformation, given that one of the company's mandates is to "put people first."
"I want an environment where people are not stressed out, because when people are under stress, chemicals related to stress are introduced into the body and the cognitive mind is cut off," he said. "If I had a machine in a factory and it was running poorly I would look into it immediately, but when the most expensive machines in the place -- the people -- aren't running well, it seems we often don't do anything to address it."
Wander didn't go to Guardian Life's board and start talking about brain chemicals or declaring, "I'm going to create a collaborative social system" to maximize knowledge workers' productivity. "They would have looked at me like I had two heads. You have to establish credibility first, prove yourself, and then you'll have a receptive environment."
The business is receptive. Although the "social environment" was created to stabilize IT and foster IT and business alignment, his stress-free, collaborative approach is being considered as a model to increase productivity for all knowledge workers.

The SearchCIO.com CIO Innovators profile series highlights how CIOs use technology to meet both IT and business leadership objectives. To suggest a leader for a future CIO Innovator profile, email editor@searchcio.com.
Let us know what you think about the story; email Christina Torode, News Director.
Dig Deeper on IT staff development and retention