Share this item with your network: BACKGROUND IMAGE: iSTOCK/GETTY IMAGES
Tried and true Agile project management methodologies

iSTOCK/GETTY IMAGES
News
Stay informed about the latest enterprise technology news and product updates.
CIOs giving business a competitive edge with Agile practices
Enterprises are relying on the CIO for faster time to market and faster time to value through the use of Agile practices.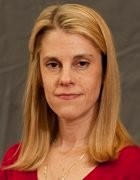 By
The enterprise C-suite is relying more and more on IT to gain a competitive edge. Agile practices in particular are enabling the business to deliver not only faster time to market, but also faster time to business value.
Consider British Airways PLC (BA), which recently launched an iPad application for its cabin service directors to give them up-to-the-minute information on the preferences of executive club members. The application went from idea to production in 90 days using Agile practices.
Early demos of the application were given to the service directors, and their feedback played a key role in the ultimate design. These directors in turn gave direct feedback to BA's business leadership team, who in turn "reinforced the positive view of the project and IT delivery," Mike Croucher, head of IT architecture and delivery at BA, said in an email. Economic necessity spurred the London-based airline company to adopt Agile practices. "During the economic slowdown in 2008, a focus on generating new revenue led us to using Agile to both drive the business proposition and develop IT," he said. Agile practices allowed BA to develop new services, as well as make changes to existing programs. Often the payback period for these investments was less than a month.
The concept behind BA's Agile practices is to go live with a minimal set of functions to derive an early ROI, Croucher said. The process also prioritizes requirements by value. Projects are stopped once the majority of the agreed-on benefits are achieved. Then the Agile team moves on to the next idea.
CIOs taking the Agile practices lead
For Dan Simpson, CIO at Trustmark Companies, Agile practices pave the way to business transformation.
"Change is escalating, increasing; it's not going to stop. We've all heard those sayings before. The question is, are you ready to participate in and lead change?" Simpson challenged CIOs during a presentation at Forrester Research Inc.'s recent Application Development & Delivery Forum in Boston.
Hired as CIO in September, Simpson was brought in to helm a business transformation project at the Lake Forest, Ill.-based insurance company,, after accomplishing a major transformation at his previous company, Physicians Mutual Insurance Co. in Omaha, Neb. There, the business transformation project involved swapping out legacy systems for reusable services that created a single view of information for customers and employees.
At Physicians Mutual, Simpson's plan of attack had involved a service-oriented architecture, or SOA, in which components of the new billing and collection system, for example, were reused in other systems, such as payment management services. He used Agile practices to shorten delivery times. As a result, a calendar year was shaved off the release cycle for the payment management services.
"We decided to implement close to 40 new projects as part of the business transformation effort over a period of years," Simpson said in an interview with SearchCIO.com. "Iterative development using Agile methods was our 'Agile version' for those projects." That iterative approach was how he and business leaders determined whether IT understood user requirements during the development process, he said, "rather than us implementing something and finding out users aren't satisfied."
Agile practices being transformed
"Agile and lean are the first practices I've seen in 20-plus years that are truly helping to solve the business-IT alignment issue, " said Alex Adamopoulos, CEO at New York-based Emergn, an Agile and lean consulting firm whose customers include BA, Standard Life PLC and British Telecom. For the past two years, he has seen Agile practices move beyond software development into corporate project and portfolio management, he said.
Change is escalating, increasing; it's not going to stop. The question is, are you ready to participate in and lead change?

Dan Simpson, CIO, Trustmark Companies
And this movement in turn has led CIOs to become more involved in project management discussions. "The CIO is spending more time with business heads and portfolio heads, becoming a true partner to them, versus [IT being] a cost center," Adamopoulos said.
The benefits of combining Agile practices with lean methodologies are becoming so pronounced that one day a new term that encompasses both will emerge, according to Forrester Research. It makes sense, said Dave West, vice president and research director at the Cambridge, Mass.-based consultancy. "If you're doing [an Agile] sprint of only three weeks you bet you have to reduce waste, and you bet you have to economize the amount of functionality, the delivery and the code writing. It's a natural segue from Agile to lean."
General Electric Co.'s Software Solutions Group (SSG), which is replacing a mix of software development methods, including waterfall, with Agile practices, appreciates the connection. Its next step is interjecting lean into the process, not only for software development but also across such other GE business lines as the engineering division, said Paul Rogers, executive manager of SSG. "We've gotten a lot out of Agile, but it is lean that makes you hyperproductive."
Lean "optimizes the whole lifecycle" of work, Adamopoulos said, and its goal is to remove as much waste as possible. Combined, Agile and lean will focus a project on three things:
Value, to ensure that the team is working on the right projects.
Flow, so the team is working on the right projects, in the right order.
Quality, to make sure that quality is built in early enough in the process.
"Value, flow and quality [together are] a means of defining Agile and lean, and many of the practices are synonymous," even if the terms differ, Adamopoulos said. "In the lean world, they use the term kanban board. In the Agile world, it's called a story board, but they're identical. It's a big wall with four columns and Post-its."
Whether applied to the software development lifecycle or to the project development lifecycle, Agile practices, combined with lean, allow for midcourse project corrections, which are difficult to achieve with traditional project management approaches. They also simplify release cycles through iterations, and reduce waste and complexity.
Companies should be prepared, however, for a rough ride initially. The other side of the Agile-lean coin is culture shock, experts warn: Business and IT groups might have a hard time adjusting to monthly or even weekly releases of new features. Lean practices will rein in Agile release cycles, but governance is needed too. BA, Physicians Mutual and GE, for example, all have a governance plan in place in some form or another.
"The business is the information owner, and IT is the steward of data," Trustmark's Simpson said during his presentation at the Forrester conference. "We implemented the business transformation project, but the business was driving prioritization around our work. The [business transformation] program was a collaborative effort, but it was governed by a business steering committee. They determined which piece of information we delivered first."
Let us know what you think about the story; email Christina Torode, News Director.
Dig Deeper on IT project management and portfolio management