News
Stay informed about the latest enterprise technology news and product updates.
Data overload, pricing drive Microsoft shop to Google business email
Google business email hit the mark for one Microsoft shop, after it priced on-site Exchange hosting.
In-house email hosting may be going the way of the dinosaurs, as midmarket companies make the leap to hosted solutions to avoid headaches and save money in the long run. While switching may be a hard sell and challenge the paradigms of senior leadership, one midmarket company made the leap to a cloud-based email solution and found unexpected mobility and data security advantages, as well as bottom-line bonuses.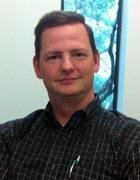 Matthew Griffin
Upper management at Lamar Advertising Inc., a Microsoft shop, was resistant to swap out Exchange for Google Inc.'s business email. Data security was the primary concern for senior leaders at the company, but they were also troubled by users' familiarity with Exchange being lost in the transition to the new email system. They also didn't cherish the idea of giving up control of where data resides.
Data security wasn't up to par in the Exchange environment at Baton Rouge, La.-based Lamar: Employees downloaded emails from the Exchange server to their local hard drives. As a result, email data was deleted from the server, not recoverable and spread out across 180 locations and local hard drives on 2,400 desktops.
Griffin convinced the management that Google business email would be safer, as it would be centrally hosted, archived, searchable and recoverable. Before the transition, Griffin had no way of archiving or -- should the company be sued -- locating specific emails in response to e-discovery requests.
"People have been using cloud email -- like Yahoo and AOL -- forever. It just wasn't called that," said Matthew Griffin, assistant vice president and director of IT services. "My argument was also that we weren't email experts. We needed to be in the business of [advertising] billboards, not email."
Remote and mobile workers would be able to access their Google calendars to schedule meetings and Gmail; previously, they were only able to read new emails remotely. There was no access to archived emails.
"When employees left the office, work stopped," Griffin said. "We aren't big on laptops, and we don't allow employees to bring home their desktops -- not that they would lug home a desktop and tower anyway."
The cost of Google vs. Exchange
Given that the Exchange email data resided on local hard drives, Griffin had no way of knowing how much space Lamar would need to centralize email data on a new Exchange server. Griffin estimated that building an Exchange environment that allowed for 10 GB of email space in a high-availability scenario would have cost Lamar $2 million in terms of software licensing costs, hardware and maintenance during the next five years. In comparison, Google business email would cost $83 for 25 GB of email space per user. In five years, the cost would be less than $1 million.
The migration from Exchange started in March with the help of Google partner Cloud Sherpas Inc. and was completed in mid-July, two weeks ahead of schedule. Atlanta-based Cloud Sherpas handled the initial migration and user training during the phased-rollout approach across 10 regions.
As of October, Lamar had 5 terabytes of email data hosted in Google's cloud, with another 60 TB available. "Having to build a 5 TB mail server is daunting and expensive," Griffin said. "We would have had to build a 10 TB environment at the rate we're growing."
Moving from an on-premise solution to hosted email is somewhat of a guessing game in terms of cost, said Tom Austin, a research vice president at Stamford, Conn.-based Gartner Inc. "Not a lot of companies in the middle ground [in terms of size] really know how much they're spending on email," so doing a cost comparison between Exchange and Google can be a painful process.
The flat pricing for Google Gmail and Google Apps appeals to small to midsize organizations, while Microsoft Exchange is more feature rich and in turn more expensive, Austin said. Yet Microsoft is getting into the low-cost game with such services as Office 365. Google Apps, which includes Gmail, is akin to Office 365 with Google Docs and online scheduling.
Lamar has not formally moved to Google Apps, but a grass roots effort among its employees has led to 20,000 documents now residing on Google Docs, Griffin said.
Benefits of email in the cloud
Smaller organizations are looking into Google business email because they wish to avoid forklift upgrades. On the one hand, larger organizations don't want to disrupt the environment and prefer a longer release cycle. They also want to avoid disrupting existing integration to back-end ERP systems, Austin said.
Smaller organizations, such as Lamar, are open to frequent software release cycles. "l love that I can come in here on Monday morning, log into Gmail and there is a new feature there," Griffin said. "I don't have to do anything in terms of support, other than send out an email to users [about the new feature] and take credit for it."
Griffin encourages others to avoid a mixed Exchange/Google environment during the migration process. "If you have the resources, rip off the Band-Aid and migrate over one weekend," he said. "It may be painful the following week, but it is worse living in a mixed email environment for a longer period."
Let us know what you think about the story; email Christina Torode, News Director.
Dig Deeper on Small-business infrastructure and operations