News
Stay informed about the latest enterprise technology news and product updates.
SOA expert gives tips on IT cost optimization
Even though CIOs have done an excellent job of reducing costs, there is more cost optimization to be done, Ernst & Young's David Nichols says.
With budget season around the corner, who couldn't use some advice on IT cost optimization? SearchCIO.com caught up with David Nichols, the newly appointed Americas CIO Services leader at Ernst & Young LLP. An expert in service-oriented architecture (SOA), Nichols will be helping companies improve the performance and flexibility of their technology strategy and platforms. That work focuses on two areas: the efficiency of IT operations and the use of technology to drive business strategy. We asked him where companies fall on these two counts, and about the impact of SOA in a cloud and mobile computing age.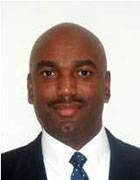 David Nichols
SearchCIO.com: What tends to be the difference between what you think is wrong with a company's IT and business alignment and what the company thinks could use fixing?
David Nichols: Normally it doesn't come down to a question of fixing. It is about driving efficiency into the IT organization. A lot of IT organizations have done a very good job of reducing costs over the years. But they also know there are areas where they can optimize their costs, optimize their interaction with vendors, optimize their portfolio of applications. Sometimes the low-hanging fruit has been taken, so now they have to go higher into the tree to get some of the value that they know is still available.
How do you do that?
Nichols: There are a lot of different areas that have to do with cost optimization that the client might not be thinking about, whether it is around software asset management, application portfolio rationalization. We address the immediate need, but then we also show them how they can look at this from a broader perspective. All of this ties into the overall IT strategy.
Even though there may be strategies that have been put in place, it is always a healthy exercise to go back, revisit the strategy, look at your governance structure, look at your operating model, look at your overall enterprise architecture, and then understand how you optimize your organization, how you deal with vendors, and then how you monitor your overall business performance.
Are there some areas more than others that IT departments overlook for cost optimization?
Nichols: One of the areas is their sourcing strategy with their vendors. Back in the early 1990s, there was a big push to consolidate the number of vendors you were dealing with. You were putting in large enterprise systems that were covering a larger span of the back office. And then in the dot-com and e-commerce push, that [number of vendors] expanded -- but then outsourcing caused a lot of the consolidation of vendors again.
Well, what we're seeing now with mobile technologies, cloud computing and social networking technologies, is that the pendulum is going back in the other direction, where a lot of new vendors are being put in place, with SaaS [Software as a Service]-type arrangements and new service level agreements, in addition to some insourcing of operations that were outsourced previously. So there is a totally different dynamic and complication in dealing with vendors.
When you are working with multiple vendors, what should you keep in mind that you might not have had to consider in a sole-provider arrangement?
Nichols: One of the things that you have to consider is the size and the complexity of the vendor. A lot of times, if you're dealing with a cloud service provider, these are much smaller vendors. They don't necessarily have the legacy or the sophistication of a large software vendor. They may also be introducing new updates to their technology more frequently, so they may be on a different release schedule than the typical software vendors the company has dealt with in the past.
I want to make sure we get your main expertise. You are a SOA expert. SOA has been popular since the 1990s and probably goes back further than that. Have the goals changed for what SOA is trying to do for companies?
Nichols: When you're dealing with a technology-centric solution, the goalposts almost always have to move. Very seldom does a technology -- the use of a certain technology or the implication of a technology -- wind up the way that it started. It is almost impossible to predict, and the ones who are most successful are the ones who don't try to predict it. If you look at some of the initial e-commerce wave, people thought some of the winners and losers were going to be the larger brick-and-mortars; and now you see the eventual winners. Who ever would have thought that an online auction house, a search engine and a totally new concept like social media were going to be the ones standing 10, 12, 15 years later?
When you're dealing with a technology-centric solution, the goalposts almost always have to move. Very seldom does a technology wind up the way that it started.
As relates to SOA, where we are right now is very different than where we started; and I don't think that anyone really could have predicted it. What has remained constant is the impact that it has had on how software and applications are built and integrated. I think service-based computing has allowed us to move forward with some SaaS companies. It has allowed us to bring multiple cloud solutions together. I think it has gotten us more comfortable with autonomous business units of work being conducted outside of your current application.
How has the shift to cloud and mobile impacted SOA?
Nichols: I would say it in the reverse: How has SOA impacted the eventual move to cloud and mobile-based computing? Take smartphone applications: With most of these applications, you have a front-end user interface -- but most of the time it is interacting with a unique, autonomous service on the back end someplace. This is the whole basis of service-based computing, where discrete, autonomous work units reside someplace else.
So, if you look at a variety of these applications, whether you are requesting weather information or banking information, whether you're requesting inventory for your favorite shopping site -- all that is based on service-based computing. So, the end platform now has required a lot of the vendors and merchants and financial services companies to develop these services, and the front end to these services is mobile devices.
How has all this impacted the internal IT departments at the companies you are working with?
Nichols: Some of their traditional vendors have moved to these service-based models as their fundamental architectures. So, they are having to support these applications in very different ways, and it is changing the interface to a lot of their customers. Sales forces now are much more mobile and disconnected due to service-based computing. It has also changed the way that they are providing some of their internal services to their employees, such as self-serve [human resources] functions. So, it is allowing people to do more things themselves. But it is also causing them to rethink the infrastructure that needs to be put in place in order to support this.
As you introduce the mobile device paradigm into your organization, you have to evolve to a new technical and physical infrastructure. Your networks, your security mind-set and the number of platforms that you have to support have to change and evolve.
Let us know what you think about the story; email Linda Tucci, Senior News Writer.