News
Stay informed about the latest enterprise technology news and product updates.
A CIO's desktop virtualization journey and fallback plan
CIO Maytee Aspuro turned to desktop virtualization for a mobile field staff, and set the stage for a government agency migration to virtual desktops.
In 2008 the Wisconsin Department of Children and Families -- a department formed in 2007 by merging three existing government agencies -- hired Maytee Aspuro as CIO and charged her with building an IT department. Saddled with outdated desktops and other systems, she had to find a way to give field employees anytime, anywhere access to data and applications. Aspuro recently spoke with SearchCIO.com about how in 2010, her team began to convert 100 desktops for field employees and another 250 desktops within three months. By November, 750 more desktops are expected to be virtualized.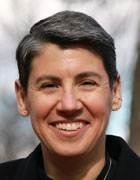 Maytee Aspuro
SearchCIO.com: Why did you decide on desktop virtualization, as opposed to a traditional desktop refresh?
Maytee Aspuro: Employees want to use their own devices, so [desktop virtualization] was brought about in part to accommodate the work styles of our employees out in the field. Also, it unfortunately would take field employees 10 to 15 minutes to boot up the machines [we had], which was unacceptable.
Our social workers worked out of three locations, and in the past had to pack up and restart their computers in each new location. With VDI [virtual desktop infrastructure], all the data lives in the data center. They can take their virtual desktops with them, or boot up a virtual machine in a new location and get the same access to their data.
Having personal settings follow the user can be difficult. How did you handle personalization?
Aspuro: We used VMware View for desktop virtualization, but for personalization we used Unidesk. It's a personal management tool that allows you to build a desktop in a virtual world that has the same characteristics as an individual's desktop. The virtual desktop is customized to their settings, and that personalization doesn't go away just because they restart their computer.
Did you have a backup plan just in case something didn't work out with the desktop virtualization project?
Aspuro: I also bought Lenovo laptops for employees in the field, and fully loaded desktops. I wanted to make sure that we had a fallback plan and could use [traditional] desktops and laptops, given that we had about three months to deploy the virtual desktops. The deployment went well, so the hardware that we bought is being repurposed as thin clients.
You said the initial projects had to be done in a short period of time, within three months. How did you get the vendors to join forces to make this happen?
Aspuro: I was honest with them. I told them I couldn't fail at this. That it was being viewed as something completely new and other departments were watching what we were doing. I asked them for a commitment to do whatever was necessary to get through this successfully, and the main ones involved -- Hewlett-Packard, VMware and Unidesk -- all stepped up.
I told the vendors I couldn't fail at this. … Other departments were watching.
Has the project been a success so far in terms of savings?
Aspuro: We've realized a 30% savings for workstation support, and about a 40% decrease in call volume to our help desk. That is partly because we got rid of a lot of outdated desktops and we have a much more consistent desktop experience that is easier to manage. We're also saving up to 70% in VDI storage, since one gold image of Microsoft Windows and single instances of standard applications can be shared across many desktops.
Based on the success we've had so far, based on employees' experiences, [Wisconsin's] Department of Administration announced that an interstate agency committee is going to start looking at VDI. They want to have a discussion [with us] on the best way for other departments to approach desktop virtualization.
You essentially built an IT department from scratch. What other projects are you working on in conjunction with desktop virtualization?
Aspuro: We are building shared services in an internal cloud, completing a network consolidation and virtualizing desktops. The three projects are really merging into one. Now we are also working toward establishing a charter for moving applications for the department's workforce to a hosted model on our [data center] infrastructure. Our administration asked us to do some discovery in terms of how we could host the applications on our infrastructure versus where they are currently hosted [by another department].
Let us know what you think about the story; email Christina Torode, News Director.