Share this item with your network: BACKGROUND IMAGE: iSTOCK/GETTY IMAGES
Deploying virtual desktops

iSTOCK/GETTY IMAGES
News
Stay informed about the latest enterprise technology news and product updates.
CIOs sell enterprise desktop virtualization with mobility
Enterprise desktop virtualization is getting a boost from iPad-wielding execs -- and all the other mobile warriors. Success is knowing user needs.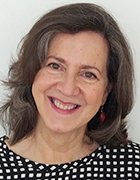 By
Blame it on the iPad -- and on the millions of other mobile devices in the hands of workers as they go about their jobs. Statistics are hard to come by, but mobility just might be the killer use case for virtualizing the desktop, according to CIOs and industry experts. The growing appetite for using smartphones and tablets to access desktops remotely -- even if only in a pinch and only for limited use -- appears to be accelerating deployments of enterprise desktop virtualization.
"I can't quantify it, but there is a link," said David Johnson, senior analyst at Cambridge, Mass.-based Forrester Research Inc. "Mobility is a tipping-point issue for desktop virtualization."
Abha Kumar, head of corporate systems integration at The Vanguard Group Inc., understands the connection. The Valley Forge, Pa.-based mutual fund investment firm (which, unlike some of its competitors, does not have storefront offices) thinks of itself as a virtual company. In recent years it has equipped its workers -- or crew members, as they are called -- with the technology required to communicate with each other remotely, from videoconferencing to more than 1,000 SharePoint sites.
"All the technologies that we use are not interconnected with each other, so we are constantly looking at pieces to bridge the technology gap," Kumar said. "Ultimately we would like all of this to be seamless. So, one of the things we are looking at is desktop virtualization. IT is piloting desktop virtualization for training employees and with small groups of people."
The potential benefits of enterprise desktop virtualization are not anything new for CIOs and their IT teams. Done right, virtualizing the desktop simplifies the provisioning of new desktops, lowers the cost of deploying new applications and maintaining old ones, and reduces downtime when hardware fails. It also can help IT squeeze every last drop out of creaky workstations. The No.1 reason for doing desktop virtualization, according to studies from Nemertes Research Inc., is desktop management. That was the reason cited by 64% of the 250 IT professionals Nemertes interviewed for its most recent annual survey of IT leaders.
Desktop virtualization comes with high startup costs
The startup costs to reap the benefits of desktop virtualization, however, can be significant. It's expensive to upgrade a network, install the server infrastructure, manage the capacity of that infrastructure effectively and shift storage from the desktop to the data center. Plus, very few companies have had virtual desktops long enough to establish an ROI, consultants are quick to point out.
Virtualizing the desktop to support mobility shifts the emphasis from an IT operations-centric initiative to a user-focused service -- and that shift can make all the difference. "You are giving somebody something they didn't have before. It's not just taking out costs; you are adding value," Forrester's Johnson said. "CIOs are selling their desktop virtualization initiatives with mobility."
A large retail clothing chain's IT execs, with whom Johnson recently spoke, are a case in point. After a concerted campaign by the IT department for virtualizing desktops to simplify and improve desktop support, the chain recently gave the project the green light. Desktop manageability and flexibility played into the decision. "But the thing that sealed the deal was the executive push. They wanted to get access to information they would otherwise have had a hard time getting when they were outside the office," Johnson said. The added cost to provide that quick access was deemed a fair tradeoff.
From IT skunkworks to executive suite
The demand for the "at my fingertips" convenience of mobile computing is starting to spur full-scale virtual desktop deployments, agreed John Burke, principal research analyst and desktop virtualization expert at Mokena, Ill.-based Nemertes. "Because the virtual desktop is running inside the data center, it has extremely fast access to any data folks reach normally when they are at their desks. We're definitely seeing a connection," he said.
We are constantly looking at pieces to bridge the technology gap. … One of the things we are looking at is desktop virtualization.

Abha Kumar, head of corporate systems integration, The Vanguard Group Inc.
Although the firm's latest annual survey did not ask directly about a link between supporting mobility and desktop virtualization, "many people did speak to us about that as being a use case they wanted to support," Burke said, for the following three reasons:
Improve remote access to desktop tools with a mobile-enabled device.
Improve security by providing an alternative to storing information on a mobile device.
Improve productivity by giving users access to the fullest range of tools wherever they were working.
The push is even more notable because until quite recently, mobility "was nearly irrelevant" to virtualizing desktops, Burke said. "It was a cool thing that the IT folks did for themselves because it was great to sit with your iPhone to reboot servers instead of having to go back to the computer to do it. That kind of motivation doesn't do very much to advance a [virtual desktop infrastructure] project or require one," he said. "It was done as a skunkworks thing for IT."
The "skunkworks thing" has moved to the executive suite, thanks mainly to the invasion of tablets in the enterprise, the iPad in particular, Burke and other experts said. In addition to their larger screen size, tablets' higher screen resolution and foldable keyboards have made it easier to for users to interact with desktop apps. On the technical side, latency issues have been significantly mitigated -- if not solved -- because of improvements in Internet performance generally and in protocols for communications between receivers and clients. "Microsoft's Remote Desktop Protocol, PCoIP (PC over IP) or HDX from Citrix Systems are much better at giving you a PC-like experience," Burke said.
The human challenge in virtualizing the desktop
The biggest challenge CIOs will face when they deploy desktop virtualization to support mobile workers is the "human side," according to Forrester's Johnson. "We find that when companies try to drive this from the data center team, chances are they have overlooked some pretty fundamental factors for how people are going to use this stuff," he said.
Forrester recommends assembling a "hybrid" IT team that ranges from data center and desktop experts to folks who understand the various populations of users in the enterprise. IT needs to understand remote access to the desktop from the user's perspective. "There are a lot of challenges and nuances to consider. It comes down to end-user and business role personas in the organization," Johnson said.
No one has to tell that to Rick Roy, CIO at Madison, Wis.-based CUNA Mutual Group. He's in the middle of revaluating the desktop infrastructure for the insurance giant's 4,000 employees, including replacing as many as 2,000 laptops with iPads for the firm's independent sales force and adopting a bring your own device, or BYOD, policy. A year into the project, Roy's team has surveyed users extensively on the computing equipment they use for work, from desktop and laptops to mobile devices. "Getting our heads wrapped around this was a tremendous effort," he said, adding that the team ended up creating 18 personas (types of users) before making any decisions. In his view, virtual desktops, which his IT team is engineering now, ultimately will be a cost saver.
Vanguard's Kumar also is going slow with her desktop virtualization, carefully vetting which desktop applications can be accessed effectively, to avoid frustrating users, she said. For example, accessing some applications using fingertips as opposed to a mouse, "has issues," she added. And, as a business that is subject to strict regulations, security is another big concern for Vanguard. "Right now, we keep piloting with small groups," she said, as opposed to a full-scale project.
As for whether the mobility bet will play out -- well, Google Inc. just bought Motorola Mobility, didn't it?
Let us know what you think about the story; email Linda Tucci, Senior News Writer.
Dig Deeper on Enterprise systems management