News
Stay informed about the latest enterprise technology news and product updates.
Expedia's quest for IT process excellence
Expedia's IT infrastructure VP lays out her plan to build a reliable and predictive IT services organization, starting with IT process excellence.
Mention IT process management to line--business managers, and their eyes glaze over. Bring up IT process excellence...
Continue Reading This Article
Enjoy this article as well as all of our content, including E-Guides, news, tips and more.
to the technology infrastructure team, and they outright cringe.
The business just wants services to be delivered fast. As for process excellence? IT and the business often associate it with a layer of complexity that lays waste to productivity and innovation.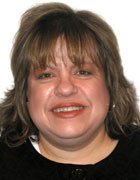 Cindy Schumacher
But to Cindy Schumacher, vice president of global infrastructure at online travel company Expedia Inc., IT process excellence is the building block of a solid IT services business.
Schumacher was brought into Bellevue, Wash.-based Expedia in September 2010 to improve its internal IT service availability and reliability. At Expedia, the processes behind delivering infrastructure services -- other than those for end users -- weren't defined or managed. The process was "let's call Sally," or "Joe does that," she said.
Rather than rely on Joe or Sally, Schumacher set a one- to three-year goal for defining IT infrastructure processes that would become the foundation for creating an IT service catalog and a self-service provisioning portal for end users. The "utopia" she is after is IT process optimization. For now, her team is in what she calls "phase 2" of its journey to create an IT services organization. At this stage, IT process excellence is being defined based on the needs of end users.
"We have to have the voice of the [end user], and we're not totally there yet," Schumacher said. "We're really focused on the end user, because it's new and process is a development. You can't go in and cram in process and expect everyone to say, 'OK, we're in.'"
In her experience, too much process will backfire. "Are we going to Six Sigma Expedia or Kaizen everything? Not a chance in the world," she said. "But you need to define your core services and processes, or you can't get to the point of innovation, or supporting business growth."
Defining an IT process
Schumacher began developing IT process excellence by asking her 250-member IT team to choose two to three hot-button service requests coming in from end users within six technology towers: voice, data, database engineering, global operations, end user services and data center services. These top 20 or so service requests ultimately will become the core of the IT service catalog.
Project roadmap
2010: Expedia names Cindy Schumacher vice president of global infrastructure.
She establishes a project to improve availability and reliability of IT services.
Phase 1 of the project, defining the purpose of each IT infrastructure service's processes, is complete.
2011: Phase 2 begins. Project scope is set.
Processes' risks and assumptions are determined.
IT process excellence metrics are developed.
Stakeholders, owners and consumers are identified.
All information becomes part of the process definition document.
Phase 2 is expected to be complete by year's end.
Early 2012: Phase 3 will be reached.
IT processes will be "operationalized."
IT will deliver business value by adhering to process standards and control points, tying processes to SLAs and operational-level agreements.
2012 and beyond: Improved IT will be run like a proactive and predictive business, processes will be optimized, and IT process excellence will be tied to corporate strategy. -- C.T.
The catalog itself is being developed using Expedia's existing Remedy service management suite (from BMC Software Inc.), and technology from ServiceNow and Apptio Inc. That's consistent with Schumacher's policy of not buying new applications when existing technology fits the .
Based on her past experience building and managing IT services organizations at Washington Mutual Inc., as well as working as an independent consultant, there are a few other mistakes Schumacher is intent on avoiding. The push to add too many services to a catalog is a path folly, she said. So is the tendency to want to rush to the end game -- that "optimization utopia."
Before optimization comes process definition, including cutting steps within a process -- or even cutting what she calls "no value" processes altogether. "You can't have hundreds services in a catalog, and you can't describe services at such a granular level that the business doesn't understand what the service is," Schumacher said.
Her mantra to the IT team? "Trust me, I bet you can cut your [IT service process] steps in half." Unnecessary steps or actions often are included in the service delivery workflow, she explains. From a service request perspective, reducing steps entails describing a request within a service catalog in simple terms: for example, saying "delivering a server" (instead of "installing an operating system on a server," a phrase that would be followed by the applications being specified ad nauseam).
The next step for Schumacher was changing the mind-set of her IT team. Rather than thinking about IT process excellence as something that adds complexity, she has encouraged them to regard it as the mechanism for:
Ensuring that service levels are dependable.
Simplifying delivery so more time is spent on innovation.
Minimizing technology silos.
Boosting collaboration among technology teams.
Measuring service reliability and availability improvements,
"From a customer perspective, when we deliver measurable process improvements and can continue to improve our KPI [key performance indicator] metrics, we can then integrate that into business decisions and produce a competitive advantage," she said.
Achieving IT process excellence is, well, a long process. Schumacher estimates that Phase 3 -- in which processes are fully "operationalized" -- will be reached by early 2012. That is when she expects that IT will be delivering business value by adhering to process standards and control points, and tying processes to service-level agreements (SLAs) and operational-level agreements.
IT process excellence end game
Listening to Schumacher describe how she plans to move IT processes from operationalized to optimized is akin to watching someone map out flow charts. Her background in the financial services sector is stamped all over her methodology, and her language is peppered with terms like swimlanes, proposed business value and best practices.
Her two hires were a business management and governance expert with whom she had worked at a previous job, and a technology vendor employee, "because he knew how to deliver services and he knew what I expected," she said.
What Schumacher expects is not to just keep IT service levels on pace with the growth under way at Expedia (an 8,900-employee company that has 90-plus localized travel-related sites), but to get to the point where IT is run like a business -- a proactive and predictive one.
"Except in the most unusual cases, problems will be prevented," she said. "We [will be] predictive. We will analyze documentation use and usefulness. We will be tied to corporate performance and strategy. We will have quality and SLA performance consistently met or will be exceeding expectations, and SLA performance will be monitored and managed to increase service levels."
That, anyway, is the IT process-excellence utopia. The next immediate phase, however, is conceptualizing a self-service provisioning portal -- her IT team calls it a launch pad -- that spans all Expedia's technology towers.
The end game, after all, is really about the users, Schumacher said. That means creating a comprehensive, easy-to-use service provisioning tool that directs end user service requests and incidents to the appropriate infrastructure group.
She also needs to answer a frequently asked question: Why does IT cost so much? But that's yet another phase building an IT services organization, and it will be answered by the basic building blocks: process definitions.
"With services documented and defined, we can say, 'Here's your consumption, and here are mechanisms to use things more efficiently,'" Schumacher said.

The SearchCIO.com CIO Innovators profile series highlights how CIOs use technology to meet both IT and business leadership objectives. To suggest a leader for a future CIO Innovator profile, email editor@searchcio.com.
Let us know what you think about the story; email Christina Torode, News Director.