News
Stay informed about the latest enterprise technology news and product updates.
From technology integration to efficiency optimization at Wells Fargo
The head of Wells Fargo's technology integration team shares lessons the group has learned and what Wells Fargo and Wachovia are working on next.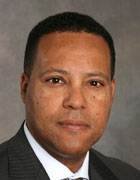 Martin Davis
In this podcast, Martin Davis, executive vice president and head of Wells Fargo & Co.'s technology integration office, explains why employees in the field are a critical piece of its customer conversion and integration process, and discusses the next major project the technology team will tackle as the Wells Fargo-Wachovia technology integration nears completion.
To learn more, read our previous interviews with Davis and Wayne Mekjian, executive vice president and CIO of information services at Wells Fargo: "Wells Fargo and Wachovia: The technology integration of two giants" and "A Wells Fargo roadmap to sidestep technology integration risks."
Transcript
SearchCIO.com: We spoke about six months ago about the progress of the Wells Fargo and Wachovia integration. At the time, you said your team was about 80% to 90% complete on the technology integration, and about 25% complete on the customer accounts. Where does that stand now, and how are you ensuring your team is tuned into those accounts' experiences during this integration?
Martin Davis: In the past six months we've made tremendous progress. Before, I was telling you that we had about 25% of customer accounts converted. We're closer to 80% of those accounts being converted now, with only a few states remaining to complete the entire integration.
Our technology is [now] probably closer to 90% complete. That's excluding the decommissioning work that will take place after all conversions have been done. The decommissioning work will be removing those legacy systems from either organization not selected as a go-forward system. So, right now we're in great shape. We've got Maryland, [the District of Columbia] and South Carolina coming up in the mid-September time frame; and that will only leave North Carolina in the October time frame, and we'll be complete.
Whenever these types of integration occur, you try to keep in tune with what's going on with customer accounts. Are customers tied into any kind of management system?
Davis: We've developed a fairly sophisticated customer selection facility that decides when a particular customer is going to be converted. That system has been allowing us to do our conversions over the last couple of years and to ensure smooth integration for our customers regardless of what state they are in. So, through the use of this customer analytics, we determine the appropriate time to convert a customer, and we'll continue to use that throughout the process.
You're doing such a large integration project. Could you explain where you started and what kind of methodology you used?
Davis: We started the integration back in 2009 when the consummation of the deal was announced. At that particular point in time, both organizations, Wachovia and Wells Fargo, had substantial experience integrating financial institutions into their organizations, but not of this size, scale and scope. So, what we did is put together a blended model of the two integration methodologies from each company.
More on technology integration
One of the first things we did was make sure everyone was on the same page, and so we created what we called a target operating model [TOM] for each line of the business. As the blended teams worked to come up with those models, it allowed the technology teams then to understand what technology to apply to the particular business strategy that was being laid out by these [TOMs]. Once that was done, we shared the TOMs across the entire enterprise so that one line of business would ensure what the other lines of business would do, and how they were going to perform their particular integration activities.
We continued to share that throughout the last couple of years to make sure that once we did the integration, everyone understood how things were working. Just to ensure that the entire enterprise had a big picture. Also, part of the methodology ensured that we had an integration leader from every one of the lines of business and support groups. These individuals came together on a biweekly basis, making sure that everyone understood the overall game plan, then we executed according to that plan.
You also developed what you call an air space analysis to manage technology integration change and manage day-to-day infrastructure changes. What is an "air space analysis" approach, and can you give me an example of how you used it?
Davis: We already had a very robust change management process, but this air space analysis makes sure that we understand any change that will be taking place within an event window, so we call that our air space. If you think about the fact that we're going to convert the entire state of North Carolina, we want to know what other technology changes or system changes are taking place in that window, and we call that our air space analysis report.
We have three or four different teams analyzing that data to make sure that with any particular change, we understand the potential impact it may have on our conversion window, or may have on our customers if that change were not to go in successfully. Through that analysis, we determine if we're going to move forward with that change, reschedule the change or cancel that change altogether.
Do you have a specific example in mind that you could share about how you used the air space analysis?
Davis: We were about to cut over on one of our lending platforms, let's say our mortgage systems, for example, and we were going to move from Wachovia's mortgage systems and customers over to the Wells Fargo mortgage systems.
We had to make sure that everyone across the organization … let us know about any type of problem immediately, regardless if it only affected one or two accounts.
We would want to make sure that we knew the 3,000 or 5,000 servers that the mortgage company may be running on; we would not want to be patching those servers at the same time we're going through that conversion process. That air space analysis report would have identified that we had plans to patch the server associated with [those] mortgage [systems], and we would delay that particular change.
What were the primary integration risks you encountered or were expecting to encounter, and how did you avoid them?
Davis: There are a number of integration risks that are out there, and some could be technology-related, some process-related and actually, some human capital-related. One of the first things we wanted to make sure we did was to retain the appropriate amount of IT talent from both organizations. So, we took a number of different steps to ensure we retained that talent.
From a technology perspective, the air space analysis is just one example of making sure we mitigated risks between collisions of one particular technology change having an impact on our conversion and events. Also, one of the things that we did is, we made sure we learned after each and every conversion and applied those lessons learned as we moved forward.
So, we very systematically laid out our conversion schedule from our smaller environments to our larger regions, and every time we did a conversion, we'd apply our lessons learned from one to the next. So, that was very beneficial for us as well, so when we did have customer impacts, we minimized those and made sure we wouldn't have that type of issue going into the next event.
Do you have a specific lesson learned?
Davis: One of the things we identified early on is that we may have had a problem or an issue that only impacted one or two accounts when we did some of the smaller environments, but then, when we did some of the larger environments, that same problem may have impacted hundreds of customers or thousands of customers, and we weren't necessarily getting the feedback from the field when it was occurring only to one or two customers.
So, one of the lessons learned was that we had to make sure that everyone across the organization -- especially our front-line tellers who work with our customers -- [knew that] if they had any type of problem, they had to let us know about that immediately, regardless if it only affected one or two accounts. Because when we applied that same code to thousands or millions of customers, we may have impacted hundreds or a thousand plus customers.
Now that you're moving into the final stages of the technology integration, what will be your team's and Wells Fargo's overall technology team's priority moving forward?
Davis: The priority will be to ensure that we don't lose this ability to execute horizontally across our organization as successfully as we've been able to do. To get an entire enterprise of 280,000 team members to move in unison and to execute flawlessly, the integration the way we've done thus far has been a tremendous feat.
So, one of the things we'll ensure is to make sure we keep this "muscle memory," if you will, and apply it to other projects that will require horizontal execution across the entire company. One of those [projects] being an efficiency effort that we have under way which is [called] our "project compass", which is set up to ensure we're operating more efficiently across the organization as we move forward.
The other will be the fact that over the last three years, the technology organization and all the other lines of businesses have a pent-up demand of changes they would want to make in our environment. So, we'll make sure we're focused on adding the features and functionalities to products that our customer may want as we move forward throughout the coming years.

The SearchCIO.com CIO Innovators profile series highlights how CIOs use technology to meet both IT and business leadership objectives. To suggest a leader for a future CIO Innovator profile, email editor@searchcio.com.
Let us know what you think about the story; email Christina Torode, News Director.
Dig Deeper on Business automation, robotics and business process management