News
Stay informed about the latest enterprise technology news and product updates.
Desktop virtualization is all about accommodating users
CIO Dustin Fennell built a desktop virtualization platform to draw students to Scottsdale Community College and accommodate the need for anywhere, any-device access.
Dustin Fennell, CIO of Scottsdale Community College (SCC), was given a mandate to stem declining enrollment. His strategy was to provide 13,000 students who pass through the campus each semester and 1,000 faculty and staff members anytime, anywhere and any-device access to data and applications, and in particular give students free access to costly software. The solution was desktop virtualization and a host of other technologies to create a Web portal that provided secure access to more than 250 virtualized applications. Here's how Fennell made it happen, while saving the college $250,000 a year along the way.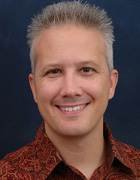 Dustin Fennell
What were the college's business strategy drivers behind the move to desktop virtualization?
Fennell: We had a mandate to make technology pervasive and provide access to technology for all of our students. We had been in a cycle of five years of declining enrollment, and our largest opportunity to increase our enrollment was for our nontraditional learners -- students who were taking online classes, or evening classes or just classes on the weekends. Our traditional strategy of just renewing technology in the classroom did nothing to support this largest potential area of growth.
What would desktop virtualization enable you do in terms of the anywhere, any-device approach you were trying to develop for students?
Fennell: The students had to come to an open lab on campus or to a classroom that had the software loaded that they needed, or they had to buy software on their own or upgrade their computer. They were using AutoCAD, for example but using an older machine or maybe had a Mac. AutoCAD is expensive and add on top of that having to upgrade their computer to run AutoCAD. For some, that was an insurmountable obstacle to overcome to take the educational path they really wanted to take. Virtualization allows us to give them access to the software that they need, no matter what kind of device they have. When we say anytime, anyplace or any device, we didn't know that would include a PlayStation 3 and all these other kinds of devices, but we support them all.
Where did you start your desktop virtualization installation in terms of infrastructure, and what did you have to change?
Fennell: We had to move from Novell to become a Windows shop since it supported more applications and we began to implement a SAN environment for more storage in our data center. We didn't have a SAN environment when we originally started looking at going down this road, so we had to do quite a bit to our infrastructure side to be in a position where we could start to implement this solution.
There are a lot of different ways that you can implement virtualization. For the computers that we owned on campus that are part of our Active Directory, we can embed icons in the start menu or on a desktop, so from an end-user perspective it looks like everything's locally installed. We chose not to do that because we wanted all of our end users to have a consistent experience, whether they were using college-owned computers or their own devices on or off campus. That's why we chose to port everyone through a Web interface. This way they can access their apps and data, and then when they go home to continue working on their assignments from their own computer, it would be the same experience as it is on campus. They'd access their data and apps in the same manner and the learning environment persists for students. They spend less time dealing with software idiosyncrasies and different hardware and can spend more time on course content.
How did you build the back end for the desktop virtualization platform?
Fennell: We chose Citrix because it was the only platform that was platform-independent. It could support a Mac, a Linux or Windows device, whatever [OS] version and any other devices that are coming out. The only requirement is that the user installs a Citrix Receiver on their devices, and Citrix provides that receiver for free for just about any device.
Our back-end infrastructure isn't real complicated. We have 15 physical servers that provide [data and application] access to 13,000 end users every semester. We use XenServer for our server hypervisors and XenApp. We have two golden images for our two XenApp servers that provide all of our virtualized apps. We use [Citrix] provisioning services to provision out multiple copies of those XenApp servers depending on the load, how many students and employees are accessing applications. We use XenDesktop for our virtual desktops, but we don't use them to give end users a desktop because we found that our users could care less about using a specific desktop. They just want access to their applications and data. We leverage our virtual desktops to delivery virtual applications that don't give users a very good experience in a XenApp environment. Applications like Adobe Creative Suite, AutoCAD, Google SketchUp and [Autodesk] Revit perform better running on a dedicated Windows virtual desktop.
On campus we use provisioning services for Windows machines that we own, and those machines are bare metal so we can provision a series of golden images in our data center depending on the generation of the computers. We'll end up with 10 or so golden images on desktops [to accommodate several OS versions], but then we'll provision them out to all end devices. So we'll be managing 10 images, in terms of patching and updates, rather than trying to push out changes to 2,300 machines that we own.
Virtualization allows us to give them access to the software that they need, no matter what kind of device they have.

Dustin Fennell, CIO, Scottsdale Community College
Where did you begin your desktop virtualization strategy to get the most bang for your buck?
Fennell: By far the biggest bang for the buck is application virtualization first. It doesn't require you to redo all your end devices or do a lot of changes to the way you're managing your current infrastructure. You can simply virtualize the applications. It scales much better than a VDI solution. So it requires less back-end infrastructure and storage than a VDI implementation. We used XenApp for application virtualization, so on a physical host in our virtualization server farm, you can think about getting hundreds of users with an application virtualization solution on a physical host, compared to tens of users in a virtual desktop solution. So this gives users access without doing anything on their end device other than installing an agent like a receiver. It's less invasive to your overall infrastructure, to your end user. When we went live in August 2008, we had 45 applications virtualized that gave access to those apps from any device.
How do you decide which applications to virtualize?
Fennell: That was driven by end-user requests. Those requests led to virtualizing 250 applications to date. That constantly grows. There are only a handful of applications on our campus that are not virtualized. End users contact our help desk and ask to put an application on the Web portal. It takes a day or two to publish that application to that end user, and then they test it and let us know when it performs well enough to be published to other students and faculty. End users have really bought into that process and test the application thoroughly.
How did you pay for the application and desktop virtualization platforms?
Fennell: For the initial implementation we paid for this by taking the budget we would use anyway to refresh our hardware. I spanned the project over two fiscal years. That way I had two annual renewal budgets to pull money from. We were able to save about $250,000 a year by reducing IT staff, pooling hardware and software resources across our organizations and extending the life of our hardware.
What are the benefits of desktop virtualization for the college so far?
Fennell: Our AutoCAD program can now offer hybrid or online classes. Prior to virtualization, those classes were only offered face to face so students and business in our areas can learn newer version of AutoCAD without having to come on campus. We've had some significant growth in our graphics design online classes because students don't have to buy those costly applications. They can just access them online. So it's really just additional access that faculty can now leverage to improve their program and offer additional classes because students aren't required to go to a specific lab space to access applications.
Has enrollment increased?
Fennell: We have had some increase. We don't have specific data that says it's because of [desktop virtualization]. We do have comments and emails from students that say, "I'm coming to SCC because you provide access to applications that other colleges don't provide." We've also gotten some contact from faculty at other colleges that tell us they are losing students because students get free access to software at SCC.
What's the next phase of your desktop virtualization strategy?
Fennell: SCC is one of 10 colleges that make up the Maricopa community college district. We're in the process of putting together a plan to expand our solution to the rest of our district. We completed a pilot last spring where we took three of our sister colleges and expanded our solution to them and their students. That went well and proved that this solution could provide access to the entire district.
Let us know what you think about the story; email Christina Torode, News Director.
Dig Deeper on Small-business infrastructure and operations