News
Stay informed about the latest enterprise technology news and product updates.
Enterprise mobility's next phase: Contextual services
Expert Maribel Lopez explains why enterprise mobility should focus on improving business processes and using Big Data to create contextual services.
Forget the mobile operating system wars or the debate about which mobile devices should be the standard. The enterprise mobility discussion needs to shift to the topic of using mobile devices to improve business processes and create contextual services that harness Big Data. In this interview with SearchCIO.com, mobility expert Maribel Lopez, principal analyst and vice president at Constellation Research Inc. and founder of market research and strategy consulting firm Lopez Research LLC, delves into these subjects and into the benefits of merging enterprise mobility, cloud and social media strategies.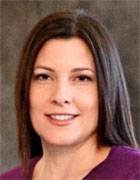 Maribel Lopez
SearchCIO.com: The enterprise mobility discussion often centers on mobile device management or the operating system. Where do you think the discussion needs to go?
Maribel Lopez: When you start out with a dialogue around I need to mobilize that or What devices should I support?, you're really losing the bigger picture of mobility. The larger picture is I have these new capabilities; how do I take them to improve my business processes and do something better? I want to improve customer service, close deals faster, get quicker time to revenue -- basically, try to create competitive differentiation by using mobile technologies. If you start with I'm going to take an app or process that I already have and mobilize it, you could miss that [opportunity]. That process wasn't originally designed with the notion that it would be mobile.
A good example of this is logistics companies. Think of the FedEx or UPS delivery drivers. They've got route optimization in their vehicles, they can capture signatures as they go, they can be rerouted to different places. All that is because they have handhelds, they have [a Global Positioning System], they even have printers on their mobile devices. So, it really changed how rapidly you could move through a business process. Now they can deliver more packages and have better data accuracy as a result of that.
What other types of industries are adopting enterprise mobility strategies to improve their business processes?
Lopez: It can be applied to almost any industry, and the most critical factor is figuring out where it applies for you. If you look at health care, you could do electronic data capture of people's medical information when they come in. You could have them fill out everything themselves; and that way, you know it's accurate.
In pharmaceuticals or anything with sales, you've got a customer-facing presence, like with insurance, for example: You can see a smartphone or tablet being used to assess damage of equipment in the field. It could be a car, house, hurricane damage; they can capture data on-site and file data from the field. It's accelerating how quickly they can process claims. You could see a salesperson sit in front of you [demonstrating] a product or using an interactive electronic brochure to make the sales experience much more engaging.
You mention capturing data from the field. A lot of enterprises are investing in Big Data and business intelligence. How does a mobility strategy help or hurt that strategy?
Lopez: Mobile devices create a crushing amount of data, because it's not just smartphones and tablets -- it's all the machine-to-machine sensors' data that could be captured. You'll see billions of new pieces of data created, billions of new streams to figure out. Are these streams relevant? Should I store them? How do I analyze them? So, No. 1, mobile devices increase the volume of data.
The second thing that is really powerful, that will lead into a new set of mobile applications and services, is taking that data, analyzing it in real time and using it to create contextual engagement. Contextual engagement is really interesting, because we have engagement right now and a lot of things that we could know about the customer; but a lot of that information is disconnected.
One of the biggest things that's going to happen going forward -- and this is a combination of a lot of technology trends coming together -- [is that] you have cloud computing and this move toward understanding Big Data and understanding analytics around Big Data. If you can start to [analyze data] in real time, you can start to impact the experience that you're having with your customer.
What types of contextual applications or services do you see enterprises developing?
Lopez: Contextual services are really about saying, We've got several data streams, so let's try to pull them together. Examples of this are what Sense Networks does or what Streetline does.
With Streetline, you have sensors in parking garages, and they can tell whether or not a car is there. Then I can have an app that shows my location and matches my location to the garage that has the most available spots. So, not only do you know that there's a garage nearby, but [that there's] one that has parking spaces and certain parking spaces for certain types of vehicles.
That is an example of how we can take data from mobile devices, analyze it real-time and make it available to applications. You're going to start to see data mashups as a result of that.
Do you see contextual services coming into play in internal business processes, as opposed to in customer-facing services?
Lopez: Contextual services can be for the employee or for the consumer: It's really just thinking a little differently about how context might be used in an employee scenario. The notion of contextual engagement is pretty new, and most people still think of it in a [business-to-consumer] and largely a retail angle -- things like mobile advertising, or if you look at some of the cool stuff happening at supermarkets when you check out.
I don't think of cloud, mobile and social as really having boundaries now.

Maribel Lopez, principal analyst, Constellation Research Inc.
If you try to take what context means in an employee environment, the first example is locating things and people within buildings and figuring out what the status is. Just finding equipment in hospitals is an example: You might have 15 cardiac defibrillators; you need to find one, but also find one that is available. So, knowing its location, but also its state is another example of context.
[Contextual services] is really new on the enterprise side, but is a tremendous opportunity. Right now, we're just grappling with what can be available and how we pull that all together to make it interesting.
You mention the cloud and Big Data coming together. How do you see cloud, enterprise mobility and social media coming together?
Lopez: I think they feed each other. They're not discrete anymore. Because we have cloud, there are things that you can do with your mobile device that you couldn't do before. If you thought you were going to have to store and process all the information your application would need on your device, there were very few things that you could do on your device.
Now, you can go to the cloud, have it crunch the data and send you back the information. All you really need is some thin application that makes requests for you. Now, you can have all these applications that you couldn't have before. You can have 150 apps and it's OK.
So, you see that mobile and cloud are coming together. [Social media] wouldn't exist in many ways without the cloud because all of these [social networking sites] started testing and deploying their applications on something like Amazon EC2, just to see if they could get millions of people to work on the application without it breaking.
So, I don't think of cloud, mobile and social as really having boundaries now. I think of them as coming together and reinforcing each other.
Let us know what you think about the story; email Christina Torode, News Director.