Share this item with your network: BACKGROUND IMAGE: iSTOCK/GETTY IMAGES
Deploying virtual desktops

iSTOCK/GETTY IMAGES
News
Stay informed about the latest enterprise technology news and product updates.
Desktop virtualization now being pushed by the business, not by IT
Virtual desktop infrastructure no longer is the end-all solution for desktop virtualization, and the technology's business use cases are shifting.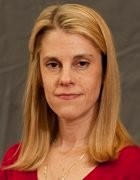 By
This is the first in a two-part series about enterprise desktop virtualization adoption strategies. In this part, IT executives and experts discuss the trends that are making it easier for IT to pitch desktop virtualization as the answer to a host of business problems. The second part digs into how enterprises are deploying virtual desktop technologies and the challenges they are encountering along the way.
The desktop virtualization tables have turned. Where once IT shops argued and pushed for the technology to solve their desktop administrative and security headaches, now the business is pushing IT to use desktop virtualization to resolve a potpourri of business problems.
At Honeywell International Inc., end users want access to an Adobe Flash-based SAP application on their iPads and other iOS devices, but such devices don't support Flash. End users also are pushing the company to a bring-your-own-device (BYOD) support model, and technicians need to provide remote support for the conglomerate's consumer, aerospace, automobile and other products at customer sites.
Baiju Shait, lead security architect at Honeywell, is investigating ways to resolve these scenarios while still protecting the company's vast data assets. The solution he keeps coming up with is desktop virtualization.
Employees could "check out" a virtual machine with a Windows image installed and get the same user experience as they would on a corporate machine or a mobile device withFlash-based apps, Shait said. By setting up an Internet-facing virtual desktop, there is no traffic coming into the Honeywell network. That resolves the problem of bridging a remote support technician directly to Honeywell's network and possibly transferring a virus; it also gives customer support and technicians the option of using whatever device they want, in turn supporting the BYOD push.
At the Warner Bros. Entertainment Inc. division of Time Warner, Angelo Salerno, vice president for enterprise architecture and engineering, MIS, is "leaning the way of desktop virtualization" for as many as 10,000 users at Warner Bros. He has two main reasons: "The CFO tapped my CIO on the shoulder and asked about the cost of [desktop] ownership and why it takes three years to roll out Windows 7 when he's heard that virtualization can accelerate all that and save money."
If you listen to the marketing hype, virtual desktop infrastructure technology is the 'one ring to rule them all.' That's not true.

Dustin Fennell, vice president and CIO, Scottsdale Community College
This is an interesting switch from even last year, when executives balked at the cost of desktop virtualization to support mainly offshore developers or select task workers. According to Gartner Inc., in 2010 the cost of supporting a hosted desktop was estimated to be 1.4 to 1.7 times more than the cost of supporting a physical desktop PC in terms of the infrastructure and skill set needed.
"Organizations are not doing [server-hosted desktops] necessarily to see that quick ROI," said Chris Wolf at this year's Gartner Catalyst Conference in San Diego. "It's a strategic investment in lowering TCO long-term -- meaning in three to five years -- that equates to a 10% or so reduction in [operating] costs." This is based on information from early desktop virtualization adopters among Gartner's client base, he said.
So, cost savings, at least in the short term, still is not a justifiable business case for desktop virtualization. Redirecting money that would have been spent on traditional desktop purchases or software and hardware refresh cycles is, however.
Dustin Fennell is vice president and CIO at Arizona's Scottsdale Community College, which has 11,000 students every semester and more than 1,000 employees. He took the budget he would have used to support the college's traditional hardware and software tech-refresh cycle (including support costs) and repurposed it for desktop virtualization technologies.
"I didn't go to my organization and say, 'I need $2 million in capital to do this great project that's going to reduce our operational expenses and in four years have an ROI,'" Fennell said during a presentation at the Gartner conference. "I actually took money we were going to spend anyway to support an inefficient and expensive way to keep technology up to date, and redirected it to fund this new [desktop virtualization] project."
College desktop virtualization project a portent of what's coming for enterprises
A college might not be subjected to as many federal or state regulations or strict security controls as an enterprise organization in the financial or health care sector, but the reasons behind Scottsdale Community College's adoption of desktop virtualization technologies serves in many ways as a blueprint of what enterprises are already, or soon will be, dealing with in and outside of their own corporate campuses:
The college's IT and overall operating budget had been cut beginning in 2008.
Fennell received a mandate from the college's directors to expand access to technology and support nontraditional learners (remote students from all over the world).
The consumerization of IT was forcing the college to figure out how to deliver data and applications to students and faculty regardless of which device they used or where they were located.
The old way of supporting desktops -- patching them and updating thousands of them multiple times -- was not sustainable or cost-effective.
The diversity of devices students and faculty were opting to use proved to be a particularly daunting model to support, and one that eventually wiped out the college's policy of using approved-only devices. Now, "use what you want, and we'll support it," Fennell said.
Just how diverse were students' device choices? One student was accessing all his lessons and applications from his PlayStation 3. The college's IT department now can support even this device by giving students and faculty access to a Web interface. There, users log in with an Active Directory name and password; the gateway establishes a secure virtual private network, or VPN, tunnel and presents users with only the services available to them.
This tailored approach is accomplished through a series of desktop virtualization technologies and non-virtualized technologies, from installing the operating system on a local PC to hosted applications, hosted desktops, server-based computing and applications, and OS streaming.
"If you listen to the marketing hype, [virtual desktop infrastructure technology] is the 'one ring to rule them all.' That's not true," Fennell said. "Like any other project, we have to use various tools to appropriately deliver a solution."
People-centric computing enablers
Gartner's Wolf believes that desktop virtualization is but one enabler for what he calls people-centric computing, a model that most enterprises inevitably will have to support to stay relevant. People-centric computing lets users access data and applications from any device and from their location of choice.
"[The] use case is about apps and data," Wolf said. "I don't have an affinity to a particular OS anymore. I use a lot of devices, and I'm just trying to get to my apps and data to do my job. It's as simple as that," he said.
Another factor that's pushing businesses to desktop virtualization? Widespread adoption of applications based on the Software-as-a-Service (SaaS) model, IT executives and experts said. SaaS-based applications require secure access to remote applications. Not supporting this model could lead to dissatisfaction among users, some of whom are bypassing IT to buy such services anyway. Desktop virtualization allows IT to maintain control of user access to SaaS-based apps while it supports users' desire for any-device-from-anywhere access to data.
Desktop virtualization might appear to be a straightforward answer to many business problems and IT service-delivery dilemmas, but building the infrastructure to support desktop virtualization is not so simple, as IT executives and experts will discuss in the second part of this series.
Let us know what you think about the story; email Christina Torode, News Director.
Dig Deeper on Enterprise systems management