 BACKGROUND IMAGE: iSTOCK/GETTY IMAGES
News
Stay informed about the latest enterprise technology news and product updates.
Choice trumps IT standardization in CIO's mobile device strategy
Facing a Windows 7 upgrade, a CIO rethinks desktops and embarks on a data-driven mobile strategy that offers device choice and keeps IT on its toes.
Rick Roy, CIO at CUNA Mutual Group, put off replacing employee computers during the economic downturn, not unlike a lot of his peers. A Microsoft Windows 7 migration also was looming for the Madison, Wis., insurance and financial services provider, which has $14 billion in assets under management.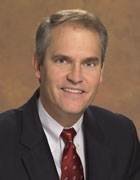 Rick Roy
Rather than forge ahead with the costly upgrade, however, Roy took a step back last year in order to move forward. He spearheaded a meticulous analysis of the company's 4,000 employees' computing equipment and use patterns -- from phones and tablets to laptops and desktop towers -- in order to plot a mobile device strategy. The result is a plan that radically alters -- it probably will halve the number of laptops in use -- the computing landscape at the $2.8 billion company and, as Roy explains in a SearchCIO.com podcast this week, challenges the very "DNA" of his IT team.
"We've been in a place of trying to standardize everything all these years, and with all the choice available in the mobile world, it is really a challenge to try to use that standardization strategy these days," Roy said. "Recognizing that the pure mobility world certainly is changing so fast, we really came to a conclusion that we needed to start to think about a more flexible delivery model."
That didn't mean a model that put IT in the middle of the mobile device wars -- or worse, turned Roy's team into the "gadget police." Instead of trying to predict which mobile vendors would prevail, his idea was to offer employees "great latitude'" on devices, only a little wiggle room on a data plan and absolutely no latitude on security.
The yearlong effort has elicited -- and provoked -- input from employees across the organization, beginning with a group of IT leaders testing the Apple iPad when it debuted a year ago, and including a stern warning from Jeff Post, CUNA Mutual's tech-savvy CEO, "not to create the next status symbol that will cost us a lot of money." Another operating principle that proved crucial to Roy's initiative: In crafting a mobile device strategy that really works for the company at all levels -- cutting costs, boosting productivity, giving employees choice -- requirements have to be collected from the "bottom up," he said. "But you have to [build] the strategy top-down."
Eighteen computing personas
The mobility device strategy has taken shape through numerous steps, starting with capturing a "very clear picture of what we have today," Roy explained. "Think of it as layers of detail." IT went through organizational charts and inventoried, function by function, the equipment employees used to do their jobs: desktops, laptops, ultralights, expensive laptops, smartphones and so on.
The research team also talked to the company's functional leaders -- such as the people running financial areas, human resources and sales -- and asked them to compare the equipment that IT records showed their people were using with what they were hearing from employees about computing needs. That led to the identification of 18 different personas, or types of users, based on their current use. A fundamental task was discerning which users were creators of content and which were consumers of content.
"There is such a huge difference in terms of the horsepower one needs. For a lot of us, the majority of our use is on one side of the equation or the other," Roy said.
That data propelled still more questions: For example, what might a smartphone or iPad replace? How many corporate computing stations could be replaced with a virtual desktop or a combination of virtual desktop and tablet? How many laptops could be eliminated altogether?
"From that, we were able to do some modeling of what this might look like," Roy said.
Going deeper into a mobile device strategy
By last January, Roy was ready to engage the company's top leadership -- the CEO, chief operating officer, CFO, chief investment officer -- in "structured discussions" about a mobile device strategy that would give employees a choice in devices and could eliminate half of the company's 2,000 laptops, he said.
A security platform also was put in place. Roy uses mobile device management technology from Good Technology Inc. But there are still many issues pending: Should the company offer stipends to "bring your own device" employees? How can cultural issues be managed -- for example, laptop users feeling IT is "taking something away" from them? What about his own IT employees who originally freaked out over managing diverse platforms and now are wondering whether they will no longer be "IT heroes" to the corporate executives managing just fine on their iPads?
"To them I say, come on the ride with us. Help us figure out how to do this. Be a different hero," Roy said.
By the way, Roy, who counts himself among the employees who don't need a laptop, insists he is not a "gadget guy." The 49-year-old executive also readily admits that his days of configuring new technology are long past. Nevertheless, a visit with his college-age daughter last spring and their trip to the Apple store in downtown Boston set him to thinking that his IT team was in danger of being left behind in a computing revolution.
"I had a bit of a personal epiphany," Roy said. "Looking at the users in that store, the people buying those devices, getting a quick demo from one of the salespeople as to what the device could do, I came to the conclusion that there really was something to this and we'd better pay close attention because it was pretty compelling." Replacing hundreds of $2,000 laptops with a $700 iPad is also pretty compelling.

The SearchCIO.com CIO Innovators profile series highlights how CIOs use technology to meet both IT and business leadership objectives. To suggest a leader for a future CIO Innovator profile, email editor@searchcio.com.
Let us know what you think about the story; email Linda Tucci, Senior News Writer.