 BACKGROUND IMAGE: iSTOCK/GETTY IMAGES
News
Stay informed about the latest enterprise technology news and product updates.
Mobile BI solutions that don't break the bank
Mobile BI solutions don't have to break the budget. Mobility expert Bill French ponders the benefits of lightweight BI solutions for the mobile era.
It's no surprise that business leaders want mobile access to actionable information that can help them make good decisions. Companies have made significant investments in desktop business intelligence (BI), the gold standard for operations units' reporting.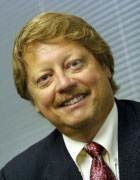 Bill French
It's a no-brainer to expand an already well-designed and integrated BI product so it can be used on smartphones and tablets. And the well-established BI providers have been happy to oblige. Companies such as MicroStrategy Inc., IBM and QlikTech International AB are providing managers and executives with mobile extensions to their existing BI investments.
But what if your company hasn't invested in traditional desktop BI services? And, given the enterprise trend of taking advantage of such consumer tools as the iPad to empower a mobile workforce, does your department or firm actually need a monolithic -- and usually pricey -- product to address its BI requirements? Maybe not.
Post-desktop BI and the consumerization of IT
In fact, I would contend that the post-desktop BI era is upon us, driven by the consumerization of IT and the need for anytime, anywhere computing.
As Apple constantly reminds us, tablets fit naturally into executives' and managers' work styles, and I agree this segment will embrace mobile BI solutions readily. The adoption of mobile business applications, on the other hand, is not limited to the executive class.
In fact, mobile apps for business use are flooding the enterprise. These apps typically aren't developed by enterprise IT, nor are they provisioned by the enterprise -- and for good reason. What sense does it make for a company to build its own PDF viewer if a $2.99, off-the-shelf product meets the known business requirements? There's been increasing evidence for a while that IT is simply unprepared to deal with the rapid increase in demand for mobile apps. A June 2010 IDC-Unisys survey of 560 IT managers and 2,660 employees and executives at large companies showed that IT underestimates significantly the number of employees using laptops, mobiles devices and tablets, and that IT is unable to support those consumer devices.
Not all business apps are being ignored in favor of using an available consumer version, but it is a powerful trend that is reshaping how workers use such apps to get stuff done. In this context, I think it's reasonable to consider the future of mobile BI apps and the real possibility that point products, which solve a single problem, can be created more easily -- without massive investments in a traditional BI infrastructure and without increasing the burdens IT organizations are facing already.
One additional point to consider in the march to predominantly mobile BI: In my investigation of lightweight BI tools, I've heard from many IT professionals that their users' BI requirements are changing rapidly and becoming fluid.
Combine the phenomenal uptake by employees of powerful mobile tablets with IT professionals' need to deal with rapidly shifting user requirements, and you have a computing shift that is kicking open the doors for lightweight BI software.
Post-desktop BI application strategy
We know that BI software has to be integrated with internal operations data and, increasingly, with external data as well, much of which is publicly available information. Social media metrics are a good example of the kind of external BI data that companies need to access.
And, yes, traditional BI vendors are looking for new ways to remain relevant as a tsunami of social media mobile apps races toward the shore. MicroStrategy's recent announcement of Alert, a free Facebook BI application, is a case in point that social network data is emerging as a requirement for BI.
These requirements nevertheless can be met effectively by cloud-based services and lightweight BI dashboard systems designed specifically to use information from the conversational Web. This new breed of BI products -- with their powerful BI dashboards based on social metrics -- will cost less and will give enterprises more agility as they try to keep up with rapidly changing market conditions.
Another factor influencing the era of post-desktop BI is the ubiquitous availability of cloud services, which are a significant force in mobile computing. Many small companies -- even some large ones -- are adopting Google Docs and Microsoft Office360, a signal of yet another shift away from traditional IT technology and the application stack. Naturally, post-desktop BI products must take account of these trends.
Rapidly shifting user requirements are producing a computing shift that is kicking open the doors for lightweight BI software.
I asked Mark Priatel, software architect at cloud-based BI-dashboard services company Klipfolio Inc., whether the emergence of lightweight BI tools is signaling a post-desktop era in BI. "To a large extent it is being made possible by the ease with which data can be shared. Specifically, the rise of easy-to-consume data services (for example, RESTful [from REST, or Representational State Transfer], as opposed to SOAP [Simple Object Access Protocol], and the adoption of [the OAuth protocol]) has made it a lot easier to move data around," he said.
One strategy enterprises should consider when they address BI requirements in the post-desktop era is to invest as little as possible in developing mobile or data visualization apps. Instead, they should focus on middleware -- the integration layers necessary develop apps rapidly that use the data that is most suitable for their mobile BI requirements.
To be clear, organizations don't need a native app to display business data on a mobile device, such as an iPad. Products like GeckoBoard and Klipfolio Dashboard (in beta) use open Web standards to deliver BI visualizations that are comparable to those that native apps deliver. But if you absolutely must have the snappier performance or heightened security of a native app, Roambi from MeLLmo Inc. integrates with many enterprise services, and Google Docs as well, at a price that even small businesses can afford.
Little bets in business intelligence
These new cloud-based BI services are simple, effective and very inexpensive to experiment with. They also are highly agile and can be reshaped quickly and redeployed instantly. It's likely that we'll start to see "little BI bets" with these services, especially [among small and medium-sized businesses]. I can envision moderate adoption of post-desktop BI services at departmental levels of enterprises where rapid change in BI requirements is critical, or access to social data is more important than internal operational data.
Bill French is a software developer and co-founder and CEO of MyST Technology Partners Inc. He's also founder of news portal iPadCTO and can be reached at bill.french@ipadcto.com.
Let us know what you think about the story; email Christina Torode, News Director.
Dig Deeper on Enterprise business intelligence software and big data