News
Stay informed about the latest enterprise technology news and product updates.
A CIO's SOA strategy fuels business transformation
CIO Neal Kadarabek explains how a SOA strategy and an agile project management approach turned IT from an anchor into a business transformation engine at Hallmark Services Corp.
The difficulties surrounding enabling a service-oriented architecture -- including the complex architecture redesign and steep costs -- have led some experts to consider SOA an endeavor that stymies business growth. Hallmark Services CIO and executive director Neal Kadarabek didn't see it that way, however.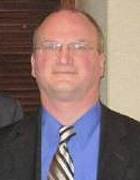 Neal Kadarabek
His SOA strategy, combined with quasi-agile project management, was going to change IT from a "boat anchor" that weighed down Hallmark Services Corp.'s (HSC) business processes into a smooth-sailing business transformation tool.
Major market shifts were under way in the health care space that HSC served when Kaderabek was recruited in late 2008 to redesign the health insurance company's IT infrastructure. The retirement of Baby Boomers presented a significant growth opportunity for the company, which administers health insurance to individuals in Texas, Illinois, Oklahoma and New Mexico. At the same time, business processes supported by dated IT systems were outpaced by the constant flux of federal and state health care provider regulations and further slowed by paper-laden data access.
When a support call required historical data, customer service representatives had to walk to a "gymnasium"-sized room to locate and retrieve a paper file.
"It was incredible what this company could accomplish with [the systems that were in place], but the leaders of this organization recognized that this [IT infrastructure] was not viable in the long run," Kaderabek said. "We knew we needed to be more flexible and more agile. We knew that we needed a different kind of talent than we had. We had sustainers and maintainers, and we needed innovators."
Unscalable legacy systems with hard-wired business functions were incapable of pushing data to the Web, the same information was being recreated for different business processes across HSC and parent company Health Care Service Corp., and the member paper trail was considerable. The first orders of business were to:
Replace paper records with electronic document management systems.
Develop a SOA strategy that would replace legacy systems with flexible SOA Web services so members, insurance agents and HSC employees could retrieve information from and start doing business on the Web. This would also create a "single source of data" and reusable services.
Supplement the 15 IT "maintainers and sustainers" with talent capable of creating a service-oriented architecture and comfortable with an iterative agile project management approach.
The SOA strategy: Preparing for the future
Kaderabek staffed up IT with 65 "innovators" skilled in Web services development and keen on agile methodologies. Going from an IT department of 15 to 80 was pretty easy, given the economic climate and the draw of being able to rebuild an IT infrastructure.
"We said 'I'm giving you the opportunity to build something from scratch, where it's going to be all yours -- your signature is going to be all over this.' The talent out there is really interested in doing something like that, so we were able to get some very good people to come work for us," he said.
It didn't hurt that management saw a market growth opportunity that was being held back by IT, and was willing to lay out the necessary funds for the project and for new talent, he said.
It took about a year of manual labor to transfer the paper member documents into an electronic document management system so the information would be retrievable online. Kaderabek bought IBM's WebSphere family of products for SOA development, which the team used to replace several legacy systems, beginning with the company's critical underwriting platform. "How effectively and efficiently you can manage risk is very important, and if you can get [new] business in as fast as possible, as accurately as possible, you will win in this marketplace."
The team then began developing reusable services for the retail side of the business. Data from these services is now reused by parent company Health Care Services Corp.'s internal sales force, by agents and individuals shopping for insurance online and by Hallmark Services Corp. employees servicing members.
Project Roadmap
Early 2008: Neal Kaderabek is hired to help grow company revenue by redesigning Hallmark Services Corp.'s (HSC) IT systems and outdated business processes.
2008 to 2009: The IT department hires 65 "IT innovators" to develop reusable Web services that can be shared across business processes inside and outside of Hallmark and its parent company.
2008 to 2009: The paper-based member document management system is transferred to Web-based systems.
2009 to 2010: Legacy systems, beginning with the underwriting system, are moved to a SOA platform.
2009 to 2010: A new Web presence gives members, agents and employees self-service capabilities for information retrieval and insurance purchasing.
March 2011: The new IT infrastructure, including a new underwriting system and paperless workflow, goes live for HSC's Medicare Supplement business line (approximately 500,000 members). The under-65 business line transfer will be complete by 2012. -- C.T.
In terms of business processes, this allowed an insurance rate for a member to be retrieved one time, and then that one data component would be reused for quoting, billing and enrollment. Data was now in a flexible and scalable format to accommodate the Affordable Care Act and individual states' online health insurance exchanges, expected to become available in 2014.
And from a growth perspective, the resulting SOA strategy created fewer complex and more reusable business processes. By November 2010 it had serviced 1.4 million individual HSC members, resulting in an annual insurance policy growth rate of 15% from 2008 to 2010.
Kaderabek didn't exactly follow an agile "religion," as he refers to it, but he did adopt an iterative project management approach. For example, IT first introduced an online HSC shopping component, then a quoting capability, an online application form and an online policy retrieval process to replace the paper retrieval process.
The iterative approach allowed IT to prioritize projects based on yearly business goals, and followed a "backwards approach," as did the SOA strategy. "If you want to reduce operating expenses by 5% at the end of the year, line up all of the projects that would help you achieve meeting that 5%, and do that with as many other business metrics that you have," he said. "Start with projects that will help you deliver those outcomes, and get those projects done in the time [you are given]."
The new IT infrastructure -- including the new underwriting system, new Web presence and underlying systems for sales, quoting and billing, and a paperless workflow -- was rolled out in March for its 65-and-older business. About 50% to 60% of the under-65 business is also on these systems. By 2012, the under-65 member business-line transfer to the new systems is expected to be complete.
This was not Kaderabek's first SOA attempt, and he has uncovered a few SOA strategy flaws to avoid along the way. The primary mistake is a tendency to not approach SOA as an enterprise-wide process redesign, resulting in limited opportunities for the reuse of services.
But the most challenging aspect of this particular IT redesign project was trying not to accomplish too much. The secret was choosing which piece of the project to tackle next based on expected business outcomes for the year, he said.
With a Web services infrastructure in place, Kaderabek's next business goal is a seamless experience when members choose policies through online exchanges provided by the states it serves. "With the [state] online exchanges, every year members have a chance to switch policies through open enrollment," he said. "Our priority is to make sure there are no barriers between buying insurance with us through those exchanges."

The SearchCIO.com CIO Innovators profile series highlights how CIOs use technology to meet both IT and business leadership objectives. To suggest a leader for a future CIO Innovator profile, email editor@searchcio.com.
Let us know what you think about the story; email Christina Torode, News Director.
Dig Deeper on Small-business infrastructure and operations