News
Stay informed about the latest enterprise technology news and product updates.
Workforce of the future puts CIOs in the hot seat
Why collaboration and innovation expert Tamara Erickson believes CIOs will be central to their organization's success and the workforce of the future.
Social media technologies and a new generation of employees with distinctive work habits and cultural beliefs will be shaping the workforce of the future. In this Q&A with SearchCIO.com, author and independent collaboration and innovation expert Tamara Erickson discusses the forces shaping the workforce of the future, the types of companies that will become world-class powers and why CIOs will be at the center of it all.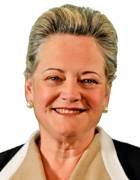 Tamara Erickson
Erickson is president at the nGenera Innovation Network and a McKinsey Award-winning author of books about workforce trends, including Retire Retirement, What's Next, Gen X? and Workforce Crisis: How to Beat the Coming Shortage of Skills and Talent.
What factors are shaping the workforce of the future?
Tamara Erickson: The workforce is changing because we're getting people who are influenced by very different events. The people who were influenced by World War II and the postwar economic climate are retiring and being replaced by Generation X-ers.
These are people who grew up in the '80s and '90s, during the economic uncertainty that existed at that time. They tend to have much less trust in institutions than older generations had. Then there's the 20-year-olds who grew up around 9/11 with terrorism, and have a real sense of living life for today because we're uncertain what tomorrow holds.
So we have people in the workforce who just think differently and are not interested in creating a long-term relationship with an institution.
We [also] are moving into a period where birthrates have fallen dramatically. Companies will grow faster than the inherent population growth, so we will enter a period where we have an increasing shortage of people to fill jobs. That will be very different from what's happened in the last 50 years.
Where should the CIO and the C-suite start making changes to help foster this workforce of the future?
Erickson: I'd begin with culture. I'd probably start with changing the nature of [performance] input to peer-to-peer performance. I think in some ways that's the biggest lever that I've seen, shifting people's mentality from "I've got to please the boss" to a mentality that says, "I need to contribute to the good of the whole. I need to do things that are going to help move this group forward."
Enabling peers to comment on whether a person's contributions are meeting the mark or achieving a goal is probably the most powerful first step.
Do you see CIOs playing more of a supporting role to create this peer-to-peer platform? Who is going to drive this?
Erickson: I think initially it will be proposed out of HR, and then the systems will catch up to it. I was at an HR senior executive meeting recently, and there was a conversation about whether they should do away with annual performance reviews entirely and rely on social, in-the-moment feedback instead. I think HR is beginning to play with some of those ideas.
What can CIOs start to do now to prepare for the workforce shortage?
Erickson: CIOs are very much in the hot seat for thinking about ways of increasing productivity, particularly in a knowledge workforce. They really hold the key to how we can make knowledge workers more productive. The second side of it is how to use technology to make work more engaging for people so you can attract and retain more people.
Do you see CIOs creating a more engaging work environment now?
Erickson: The vast majority aren't there yet. I do think that CIOs broadly are beginning to explore the questions of how to use technology to enhance collaboration. Prior to 2009, [there] was tremendous resistance to these new [collaboration] technologies, or [to taking] them seriously. But since 2009, I think most CIOs really have begun to explore the questions of how to be more efficient from collaboration. I don't know that they've turned to the next step of how to begin to be more engaging with these technologies.
CIOs are very much in the hot seat for thinking about ways of increasing productivity, particularly in a knowledge workforce.

Tamara Erickson, president, nGenera Innovation Network, and author
What technologies are CIOs more willing to explore now to support the workforce of the future?
Erickson: Everything from microblogging to search. Search technologies are some of the most important ones in terms of changing how people work. The ability to tag things, and find things and add wisdom to your stores of information -- it's really about social technologies in the corporation.
Do you see corporations replacing traditional collaboration systems?
Erickson: So many social technologies can be used as an add-on. Gartner projects that more business will be done on social technologies than on email within a few years. I find that very plausible, based on the conversations I've had with people and companies I've worked with. Whether that means platforms will be eliminated, I don't know. Most of us have kept our telephones even though we've been doing a lot of our work over email over the last decade. My guess is that we'll have some blend of old and new.
What governance and oversight do you foresee for a more dynamic and social information-sharing environment?
Erickson: More [data management] technologies are coming with flexible permissioning that will allow you to build some of those safeguards in. Nonetheless, the fundamental thing about the workforce is that we're going to act more like adults. We're going to have to make good decisions about what we share and whom we share it with. It wouldn't be possible to write enough rules that say what you should share with whom.
What about the corporations of the future? What type of company will hold the most power and how does the CIO play into that?
Erickson: I would argue that today you're not going to find any iconic company singled out for manufacturing excellence [as you have in the past]. The companies that we think of as real leaders will be the ones that in some way leverage intelligence.
The whole idea of leveraging intelligence and using information is at the heart of what's going to differentiate companies. That's what the CIO and the whole IT function is very much about. You could almost say IT is moving from a business focus to a strategic focus. It's no longer "How can we help the business operate?" It's "How do we think about IT in a way that helps differentiate the company?"
Let us know what you think about the story; email Christina Torode, News Director.
Dig Deeper on CIO career development and career paths