News
Stay informed about the latest enterprise technology news and product updates.
Ensuring growth through outsourcing services and cloud computing
PURE, a small insurance provider, is fueling growth on the back of outsourcing services and cloud computing, and with a clear vision of IT innovation.
As the saying goes, you can never have too much insurance.
But which insurance? The din of TV ads featuring the gecko, Flo, and the phrases "like a good neighbor" and "good hands" is just part of the industry's $5.1 billion spending on advertising in 2010, according to SNL Financial. That makes it hard to stand out.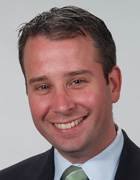 Stuart Tainsky
One small reciprocal insurer, however, is making some noise with its fast-paced growth and member-focused business model. PURE (the name is an acronym for Privilege Underwriters Reciprocal Exchange), a member-owned specialty insurer for high-net-worth individuals, recently signed on its 10,000th policyholder (member).
Launched in 2006 by three former executives from the American International Group (AIG) Private Client Group, PURE is using technology -- outsourcing services, cloud computing and telecom in particular -- to cut costs, deliver services and expand into new states. PURE's growth, however, is more than just about the technology. It's about IT innovation: weighing strategic versus tactical technology, prioritizing needs, and creating a culture of innovation that keeps the company moving forward because of IT, said Senior Vice President and CIO Stuart Tainsky.
No legacy technology
Being a startup in this industry has its advantages when it comes to building IT infrastructure, Tainsky explained: "We're lucky because we don't rely on legacy systems. We have a greenfield landscape. Our competitors are hindered by legacy tech that is mainframe-based or older in nature." He names Chubb, Fireman's Fund and The ACE Group, as well as Chartis (formerly AIG's Private Client Group).
"We needed to grow the business quickly, and we have processes in place to support that growth in state rollouts," Tainsky said. "We are able to launch two states per month, where some companies can take eight to 10 months. It takes us six weeks, and we are working on a rolling calendar."
Expanding into each state (PURE can write policies in 18 states and is licensed in 36) is the biggest challenge for growing the business, and the insurer has created systems flexible enough to manage the growth, Tainsky explained. "Each state has its own requirements and needs, different programs, and applications. You need to define the requirements correctly and determine if you are compliant with what you filed."
IT as strategy or utility
To stay light on its feet and still maintain control of the business, PURE breaks down technology in two ways -- as a business solution or as a utility -- then prioritizes IT needs based on three functions: imperative or day-to-day technology obligations; business drivers and operational efficiencies, Tainsky said.
"So, we'll take the strategic nature of technology [in-house]," Tainsky said. "That's the business requirements and some development. The business intelligence functions, we keep that in-house; project management, program management, we keep that in-house. So, what we have is a lot of people either focused on strategic or function as generalists."
"Our maintenance level is pretty low," Tainsky said. "We use a lot of secure cloud computing; email and file servers are managed externally. But you'd never know that this is not an in-house solution. My infrastructure team is one person."
Selective outsourcing
A critical piece of the motivation to innovate at PURE is its business model. As a member-owned insurer, PURE is not owned by or subject to governance by stockholders as publically held companies are. Therefore, Tainsky said, "Our members are the most important thing to us and delivering innovative ways to interact with the company. And we want to be proactive about reaching out to them for seasonal types of events [for instance, hurricanes]."
Through a strategy called selective outsourcing, PURE decided that it needed an innovative way to deliver policies and bills electronically because the growing costs of printing and mailing were a hindrance to growth.
"We surveyed the membership about putting together a member portal; but based on feedback, they didn't really want that," Tainsky said. "So, through partners [Oneshield Inc. for policy issuance and Striata Inc. for secure email distribution] we deliver electronically by default, sending policies and bills as an attachment in an email that's password-protected. From there they can forward on to financial advisors, accountants, family members. They can pay their bill electronically on online inside the PDF."
Currently 48% of all new business is done electronically, said Tainsky, who manages about 15 IT staff in the 100-person company.
For remote offices, another area of outsourcing is a cloud-based phone system, supplied by vendor M5 Networks Inc. "I don't need to have people trained on Cisco, and don't have a rack of call center equipment. When a new user starts, all we have to do is send them a phone and have them plug it into the Internet," Tainsky said. "It's a very well-done solution, and we pay a set fee per user, per month."
Culture of innovation
Executing on the delivery of technology and services in step with the business plan requires Tainsky to be deeply involved in other areas of the business, and working regularly with marketing, finance and project sponsors.
Tainsky is unequivocal, nevertheless, when he says that the leader of the innovation culture at PURE is CEO Ross Buchmueller. "I make sure that the vision laid out is followed through, whether they are projects to grow the business in a certain way or making sure we have systems to support that," Tainsky said.
"Innovation should not be kept to just one group," Tainsky said. "The way you get it done right is by the involvement of everyone in the organization rather than one specific group focused on innovation. Your best ideas come from places you don't always look. We get innovation from all over the place. Part of the beauty of our culture is not pigeonholing people to stick to devising ways to innovate within their own group. I personally have the advantage of not being looked at as just a technology leader, but also as somebody who is responsible for helping to move the business forward."
"We always try to be prepared. We have a five-year plan laid out focused on growing the business and always delivering the best service to our members and agents," Tainsky said. "You have to leave a little gap [in scheduling] and have to be able to respond quickly, balancing between strategy and having a good understanding on how to deliver on it."
Let us know what you think about the story; email Scot Petersen, Editorial Director.
Dig Deeper on Small-business infrastructure and operations