 BACKGROUND IMAGE: iSTOCK/GETTY IMAGES
News
Stay informed about the latest enterprise technology news and product updates.
Wells Fargo and Wachovia: The technology integration of two giants
Post-Wells Fargo and Wachovia merger, the CIOs offer a look at a technology integration strategy driven by the need to convert 70 million customers.
The Wells Fargo and Wachovia merger creates a financial services organization with $1.3 trillion in assets and 280,000 employees. The resulting technology integration -- encompassing 80 lines of business and 4,000 application bundles -- involves more than a dozen CIOs as well as integration leaders assigned to each line of business. At the helm of this massive IT integration are Wayne Mekjian, executive vice president and CIO of information services at Wells Fargo & Co., and Martin Davis, executive vice president and head of the technology integration office.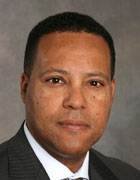 Martin Davis
In the first installment of a two-part Q&A series with SearchCIO.com, Mekjian and Davis share how they blended the technology models at Wells Fargo and Wachovia to begin converting 70 million banking customers -- with the business directive to keep service interruptions to a minimum. In part two, Mekjian and Davis share advice on avoiding integration pitfalls and explain how they created an "air space analysis" change-management system and methodology to avert integration disasters.
How did you begin to organize such a massive technology integration?
Davis: When we came together in 2009, we looked at the way Wachovia did mergers and integration work and the way Wells did it, and we started to create a blended model. We started with what we called a target operating model, or TOM. Every line of business, 80 distinct lines of businesses, offered up an integration leader as well as a support organization. What came together is a TOM for the way we wanted every line of business to do business moving forward. Once the TOMs were documented and completed, we shared those across the enterprise because not only does the individual business unit need to know how they're going to run their business, all the other units need to understand that as well.
Did you run into any major hurdles about how to rationalize differences between how Wachovia did business vs. Wells Fargo?
Davis: Technology resources love their systems. They birthed them, they created them, they nurtured them, so one of the things we constantly had to remind our team members was that their value to the organization was not in the systems themselves. Their value to the organization is the experience and IT value they bring to the organization, not a particular platform. So yes, there were a lot of holy wars around "My system is better than your system."
Mekjian: It wasn't a technology decision. It was a business decision. What are the business functions that you want? We try to stay away from applications at this point. Creating that TOM was "What do you really want? What bells and whistles? What functions do you want?" and then we backed into what applications were the best choice, because you have to pick the whole environment; you can't just pick an application. So it's about, "What do you really want us to go do?"
Davis: We had a mantra inside the business organization that we think of as a best practice, which is, select [a Wells Fargo or Wachovia system] A or B, but never [create a new] C. The reason you do that is because you want to make sure you move into a stable platform. If you build a new model in the middle of integration, you'll run into some burn and bumps, and we didn't want to impact our customers.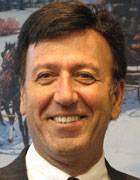 Wayne Mekjian
Were there times when you had to deviate from that, and ended up building new systems?
Davis: Out of 4,000 bundles of applications, we ended up with less than five Cs. Those were things that just couldn't scale or had functionality problems. When you start changing out the architecture, or building new application code, that's when you put your customers at risk.
Once you determined what the technology operating models would be, what was the next step?
Davis: We created three tracks of work and decided we would do that work over a three-year plan because we had to executive it methodically to not impact our customers. We are now at year three of that plan, and we expect to be on target to complete it by the end of 2011. Of the three major tracks of work, one is readying the technology environment, whether that's infrastructure, software, network or data centers, but that's a complete set of work that will take place over three years. The second track is our big bangs or independent technology conversions. There are some systems you can covert at a big bang: all your mortgage systems at once, all credit cards at once, all your auto dealers, brokerage systems. Those were the independent conversions.
Then we have other systems, or lines of business, that have to move holistically together: market conversions. Those were started in overlapping market states like Colorado, Arizona, California, where we had both Wells Fargo and Wachovia stores. We took another best practice, which was a repetitive model of conversions, taking lessons learned and applying them to the next conversion.
Where are you in the technology integration timetable?
Davis: We're about 80% to 90% completed on all the technology work that needs to be done. We are about 25% complete on the customer accounts.
What percentage of your applications were homegrown versus vendor supplied, and which were easier to convert?
Davis: Both companies probably had three quarters to two-thirds of homegrown apps. A third to a quarter of the apps was vendor packages.
Mekjian: [Vendor apps] are probably better documented. The data structures were pretty common, so I won't use the word easier, but different. [With homegrown apps] you document an apps' data, but you don't do a good job documenting what other people do to do that data, or who's calling that data and using it. So those interfaces and related data transfers aren't always well documented. Converting those types of applications is a lot harder than just getting rid of them.
You developed TOMs and tracks of work, but how did you decide what aspect of the integration to focus on first? Was it the quickest ROI you could get, or tackling customer-facing operations first?
Davis: If you think about what was happening in 2009: worst economy the U.S. had faced, the banks were taking a beating, and the greatest amount of risk and regulatory change was coming down the pipeline. With all those variables, where do you start? Well, the mortgage business was booming because rates had dropped, so we were in the middle of refinancing. That was a driver, so that was the first environment we moved on, and we converted it very quickly. After that, if you go back to the big bang conversions, we asked, "Who has to be well coordinated and tightly coupled?" and "Who can be loosely coupled and go by themselves."
Mekjian: I would say [the integration phases] were focused on the customer. The dollar savings was secondary. It was more important to get the customer transferred and not lose customers because we did a lousy job. We wanted to make sure that whatever we did, the customer stayed. Whatever we could do to ensure that and make it as pleasant as possible, we were going to do.
So beginning from day one, how did you put that plan into motion?
Mekjian: From day one we thought that our customers are going to see a sign that says Wells Fargo or Wachovia and say, "Oh, didn't they just merge? I should be able to walk in there and just do business." So we wanted to make sure that we wired the two infrastructures together so a customer could do that. ATMs were [converted] the day after we made the [merger] announcement. You could use your ATM card, whether you were Wachovia or Wells, and not get charged. Then we did the wiring for both organizations so that people could make mortgage payments without confusion about who should be taking payments. It was a little tricky, but we built bridges, we got the information to our branches so they could do those types of transactions. We then also knew that we were going to process and cash checks, so we said let's wire that together. ... Wherever we thought it was prudent, we did the [customer] conversions.

The SearchCIO.com CIO Innovators profile series highlights how CIOs use technology to meet both IT and business leadership objectives. To suggest a leader for a future CIO Innovator profile, email editor@searchcio.com.
Let us know what you think about the story; email Christina Torode, News Director.
Dig Deeper on Enterprise application development, DevOps and software agility