Share this item with your network: BACKGROUND IMAGE: iSTOCK/GETTY IMAGES
Tackling your organization's business intelligence data

iSTOCK/GETTY IMAGES
News
Stay informed about the latest enterprise technology news and product updates.
No dark art: Crowd computing drives value, so why aren't you doing it?
Tapping collective intelligence, or crowd computing, can yield big value for businesses, but it also challenges the status quo.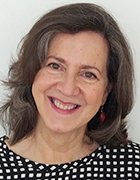 By
Rob Stefanic, CIO at Sensata Technologies Inc., doesn't come across as a revolutionary bent on toppling corporate hierarchies. But according to leading research scientists of social networking and collective intelligence -- or crowd computing, as some are calling it -- Stefanic is helping Sensata leverage information in ways that threaten the status quo of many companies and their IT departments.
A supplier of high-tech sensors and controls for automotive, appliance and aircraft manufacturers, Sensata is tapping collective intelligence to hone its corporate communications, reshape its branding and develop an IT community portal. Instead of contracting with an IT provider to rely on a group of 50 paid developers, for example, Sensata is pooling the work of 2,000 community developers to show their work on portal development. The Attleboro, Mass.-based company is taking an equally broad approach to business intelligence, grabbing data from the public domain and mashing it up with point-of-sale data from its automotive customers, as well as its own data, to uncover patterns that could inform future business decisions.
"We are relatively new in both these phases, but we are making progress and starting to show the value of this connectivity to customers as a corporate advantage," Stefanic told an audience at last week's MIT Sloan CIO Symposium.
Organizations have channeled collective intelligence to accomplish things since the dawn of civilization. The collective intelligence, social networking, crowd computing -- call it what you will -- enabled by the Internet, however, is relatively new and largely unplumbed by the business world, according to researchers.
"I get the impression their toes are being dipped in the water. But has [crowd computing] transformed the way a company thinks about its knowledge resources, its people? The answer is, 'Not yet,'" said Andrew McAfee, a principal research scientist at MIT who studies the impact of technology on business.
Companies are setting up Facebook pages and monitoring Twitter, McAfee said. But they have been slow to utilize the collective intelligence unleashed by the Web, despite "overwhelming evidence" that crowd computing can solve pressing business problems, from gauging how many widgets your company will sell next quarter by setting up an online market, to predicting housing prices by analyzing Google searches.
"The reason has to do with things like the geek reluctance to give up control in the enterprise, the faith that we have in things like workflow and hierarchy, in command and control, in the mind-set that got instilled in us," McAfee said.
Stefanic and McAfee were among participants in a session on social networking and collective intelligence at the MIT event, an examination of the evolving role of the CIO in the digital business world. Other experts included Robert J. Laubacher, associate director and research scientist at the MIT Center for Collective Intelligence, and Adam Boyden, president of San Mateo, Calif.-based Conduit Ltd., a network of Web and mobile application publishers.
Challenges facing crowd computing
Crowd computing challenges the status quo, on many levels, according to the panel. The data collected from social networks and through crowd computing is "big and shallow and ragged," McAfee said. Computer scientists are used to working with small pools of clean, well-structured data.
Has [crowd computing] transformed the way a company thinks about its ... people? The answer is, 'Not yet.'

Andrew McAfee, principal research scientist, MIT
The model also suffers from what Laubacher calls the "IT zealots" who cast the use of collective intelligence in political terms, heralding crowd computing as the beginning of the end for traditional corporate hierarchies. Far from a "free-for-all," crowd computing done right is a mix of openness and very tight controls, Laubacher said, Linux being a prime example of this. "Anybody can contribute an idea, but there is a tight lock box with lieutenants who decide what goes in," he said.
Indeed, Sensata's Stefanic said he's currently focusing on offsetting openness with tight controls as his IT team helps the company tap large pools of people to shape ideas and products. "To ensure you have a consistent delivery of quality is a whole area that needs to be worked on," he said.
Another "huge cultural change" for Sensata is IT's work on predictive analytics. The historical approach to BI at the company was largely reactive, he said. Data was mined for key metrics, and decisions were made based on scorecards. "Putting data in patterns to predict not only the next three months, but the next season or year over year is a very different way to look at the data," he said.
Checkbox approach to social networks
Even at companies that are tapping collective intelligence and social networks for information, the impact of crowd computing is often minimal (and soon abandoned) because the collected data does not result in change for customers or the corporation. "There is no feedback loop," Boyden said.
Many IT departments have spent "significant sums of money building these tools in their environment," Boyden said, "but it was like a checkbox" -- done to say you did it. Notable exceptions are Conduit's customers in the social network games industry, a business based on leveraging information from social networks. He relayed the story of the Zynga Inc. board member who asked the CEO why the game developer hadn't moved its iconic cow from the left to the right hand side of the screen. The CEO reportedly opened "the biggest computer you've ever seen," studied a spreadsheet for several minutes and informed the board member that the move would result in a 0.1% drop in revenue per customer. Unlike Zynga, legacy companies often don't know how to break the cycle of traditional development of ideas and products, said Boyden.
CIOs who want to explore the value in crowd computing should be prepared to deal with the noise, or, as one audience member put it, "collective stupidity." Conduit's Boyden said it's important to listen to the good stuff while not alienating the hordes who aren't yet contributing value. Game developer Blizzard Entertainment Inc., where "roughly 85%" of what everybody is shouting is rubbish," said Boyden, has a clever way of dealing with World of Warcraft's noisy audience: The company pleases only one or two of the many online community constituencies, and regularly rotates this perceived favoritism to other online communities.
Corporate communities don't need to be nearly as diplomatic, said MIT's McAfee. "If you have somebody who is not useful and making noise, kick them out of the community."
Let us know what you think about the story; email Linda Tucci, Senior News Writer.
Dig Deeper on Enterprise collaboration strategy