News
Stay informed about the latest enterprise technology news and product updates.
Technological innovation now a full-contact sport across the C-suite
Technological innovation is becoming a full-contact sport across the C-suite, McKinsey IT strategist Roger Roberts says. We ask him what CIOs need to do to compete.
Are you ready to rumble? Technological innovation -- once the exclusive playground of the CIO -- is now a "full-contact sport across the leadership team," according to Roger Roberts, an IT strategist at McKinsey & Co.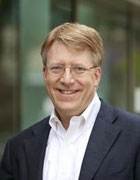 Roger Roberts
The C-suite is becoming technology literate. Projects that CIOs might have expected to run out of the IT department are being pulled into other business units. Meanwhile, CIOs face the "twin challenge" of delivering more business services more quickly, while driving standardization and simplicity in the technology platforms that support those services, Roberts says.
A partner in McKinsey's Silicon Valley office and North American leader of the firm's IT Strategy service, Roberts will be speaking on May 18 about innovation models at the upcoming MIT Sloan CIO Symposium on the MIT campus in Cambridge, Mass. We caught up with him by phone to talk about the role of the CIO in technological innovation for our CIO Innovators series.
SearchCIO.com: As technological innovation has become a mainstay business tool, do you find that the role of the CIO either in driving or preventing innovation in a company has changed?
Roberts: I see CIOs reacting on two dimensions broadly. One is trying to change their policies and processes to avoid being a barrier to innovation -- to get IT out of the way.
On the other hand, technologists and IT leaders can play an important role as enablers and catalysts for innovation. On that front, I see two big areas: First is in making sure they are operating as more than order-takers with their business customers. They are bringing ideas, they are acting as thought leaders, they are beginning to lay out the possibilities that IT can create for the business and therefore catalyze innovation and new business opportunities.
Second is in creating a better sandbox, so to speak, for innovators, by populating it with some of their best people from IT in combination with others from business functions to experiment with new business concepts, and to bring them to market quite quickly. [This setup] allows new ideas to be tested and run as they are in real experiments that are measured carefully, just like the way you would do them from a scientific perspective. The kind of technological innovation that derives from experimentation is one of the most recent trends we've spotted, and it is one of the areas where the most visionary players and companies are moving.
Where are you seeing that sandbox approach used most commonly?
Roberts: Well, it is still pretty rare, but you initially see it in companies that are more fundamentally online businesses. [These businesses] have always faced the opportunities and challenges of bringing innovation to market quickly, because when you're online, it is suddenly available everywhere to everyone.
I guess if you take a scientific approach, you have to be prepared to fail.
Roberts: Yes. I think that is quite fundamental, from a mind-set and from a governance perspective. People have to be given the freedom to fail and also to recognize that you learn as much sometimes from a failed experiment as [from] one that was successful. The ability to set up and tear down experiments very, very quickly then also becomes a critical enabler from an infrastructure perspective.
Can you give us one example of a company that is using a sandbox approach with good results?
Roberts: At least one that I know of is at eBay, where they have fairly recently announced the creation of what they call their Garden, which is a set of initiatives that are launched to quickly target new opportunities.
How can CIOs get the business to think about technological innovation in a sophisticated way -- or should technology innovation be left to the pros, the CIOs and CTOs?
Roberts: Across more and more businesses, technology is becoming an aspect of the leadership agenda. Certainly, what we have seen is industries go through a real acceleration over the last five years, and we certainly project more in the next decade. I think there is almost no function that can afford to not have its eye on the ball when it comes to the possibilities that technology opens up.
I would absolutely say that technology innovation is becoming a full-contact sport across the leadership team. And the CIO, of course, is going to play a leading role there, and needs to assure that they are always stepping up to that leading role. Some CIOs allow themselves to be focused on issues of risk and resiliency and operational integrity, potentially at the expense of being as involved in the true innovation conversation as they could be.
Are you seeing a greater technological sophistication among the CEOs that you dealt with now versus five years ago?
Roberts: When I look across the board, I do definitely see more technology literacy in management teams and leaders, who are less willing to say to their CIOs, "OK, you go make that stuff happen; we'll run the business." That creates some opportunities and challenges for CIOs, of course.
What are the challenges?
Roberts: Well, it means that, whereas in the past the CIO may have been able to assert from a basis of unquestioned expertise a point of view on technology, that point of view might be now more frequently challenged by a head of operations or a head of sales and marketing.
It also means that there may be some rationale for functional topics that the CIO would like to drive from IT because they are forward-thinking and do create important value for the company; but there could be some pull to drive those topics within various other functions.
For example, when you think about Web strategies and digital marketing, it is almost impossible to say, yeah, you could have your chief marketing officer not involved in your digital strategy these days. Maybe a few years ago, that might have fallen to the CIO because the marketers were focused on the traditional media landscape.
I want to ask the question in a slightly different way. Is there an age divide concerning technological innovation? Do the gray hairs just not get it?
Roberts: I don't really see that. In fact, some of the most out-of-the-box thinkers that I have seen have been among the gray-haired community, so to speak. My sense is that innovation has a lot to do with mind-set but that mind-set doesn't have a lot to do with age.
Innovations are supposed to make our lives easier and less complicated, and it seems like it is just the opposite for the job of the CIO.
Roberts: Over time, the CIO has to manage the twin challenges of delivering a more diverse range of business services quickly and agilely, but at the same time really being the steward of simplicity at the back end -- reducing the number of platform technologies, reducing the number of data sources and assuring that you're creating single sources of truth against which people can extract and do great analytical work on top.
That is a fundamental challenge for technology organizations, and it says a lot about how the innovation process needs to work. In many cases, in the past at least, efforts at innovation have brought in a range of new platform technologies all the way down to the metal, as they say.
But in coming years, CIOs really need to avoid that and say, "Yep, here is my innovation sandbox; you guys can play on top, but I specify a set of platforms that we keep as common and scalable as possible, so that we get the benefits of that standardization and simplicity, and avoid the work of needing to specify new technologies every time you have a new project."
What are the personal and intellectual characteristics of the most innovative CIOs that you've dealt with?
Roberts: Well, I think the most important is that they can easily place themselves in the shoes of different customers and stakeholders around the technology function. And so, instead of looking outward from the supply side of IT, they look back from the demand side of what problems customers need to have solved or what issues are fundamentally facing or constraining the business.
That ability to adopt other perspectives and to truly empathize with both customers and business leaders, I think, is often the grounding for being able to release their agendas in IT and find ways to really solve problems on behalf of their stakeholders.
Roger, for CIOs who are trying to create a culture of innovation, should they create a center of innovation within the IT department?
Roberts: CIOs have to make innovation essentially everybody's job. You can't create a VP of innovation under your CIO and then say, "Well, OK, innovation is her job and not all of your jobs." That makes no sense.

The SearchCIO.com CIO Innovators profile series highlights how CIOs use technology to meet both IT and business leadership objectives. To suggest a leader for a future CIO Innovator profile, email editor@searchcio.com.
Let us know what you think about the story; email Linda Tucci, Senior News Writer.
Dig Deeper on Leadership and strategic planning