Share this item with your network: BACKGROUND IMAGE: iSTOCK/GETTY IMAGES
Managing the mobile workforce

iSTOCK/GETTY IMAGES
News
Stay informed about the latest enterprise technology news and product updates.
In building a mobility strategy, what the employee says goes
In companies building a mobility strategy, the question has shifted from what's best for the business to how to do what's needed on the mobile devices employees are demanding.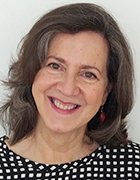 By
Question: What's the most salient feature of mobility in the enterprise? Answer: Employee preference.
"It's gone viral. Everybody is using mobile devices for everything, for good and bad reasons," said Ken Dulaney, vice president and distinguished analyst at Gartner Inc. "Users are getting kind of sneaky, saying, 'Well, I could do this with this,' when what they really want you to do is go out and buy them this new piece of hardware."
Developing a mobility strategy to optimize business processes is both in its infancy and beside the point at many companies, mobility experts say. As the deployment of mobile devices has become epidemic in the enterprise, these devices' fine points -- manageability, cost and actual business benefits -- are trumped by one thing: employees pressuring to be allowed to work on consumer mobile devices. In this environment, analyzing a business process and figuring out where mobile computing provides a competitive edge seem moot to many technologists, as well as something of a luxury.
"Companies' investment priorities are not that refined yet," said Ted Schadler, analyst at Cambridge, Mass.-based Forrester Research Inc. "They are really going after more-low-hanging fruit, like finding a way to get the consumer smartphones or tablets to do the basic stuff the company needs to get done."
Apples propagate in mobile strategies in wine country
Take, for example, Gary Coverdale, chief information security officer and assistant CIO for Napa County, Calif. Like many businesses and government agencies today, he says, the county has employees who love to use iPhones and iPads -- so much so, in fact, that they insist on bringing these devices to work.
Mind you, Napa County is under pressure -- make that "incredible pressure," according to Coverdale -- to comply with the Health Insurance Portability and Accountability Act, or HIPAA, and the Health Information Technology for Economic and Clinical Health, or HITECH, Act. "This means we're subject to high penalties if tablets and other smart devices aren't secured properly," he said.
In a high-stakes security environment like that, a CISO-assistant CIO might be expected to balk at an influx of consumer devices. Yet Napa County's IT department is doing everything possible to allow county workers -- department by department, no less -- to use the mobile device of their choice, Coverdale explained. The new mobility program includes both corporate-liable devices (those paid for by the county) and employee-owned devices. He expects hundreds of BlackBerry users to switch to Apple devices over the next 12 months, under the county's individual-liable program. A mobile device management product from Good Technology Inc. (whose customers include many federal agencies) will help secure and manage the new hybrid mobile program.
Napa County officials point to the costs savings they expect to reap by allowing employees to bring their own devices (or BYOD, as the practice is referred to generically) to work. Even using corporate-owned iPhones or iPads should translate into a reduction in training costs, they argue, because employees already know how to use them.
Mobility computing, of course, also is expected to help Napa County employees be more productive and efficient. IPads are a natural for mobile health care workers, for example. Mobile devices with secure access to SharePoint sites will help employees communicate and collaborate on the go, county officials said. But as with many organizations in the throes of going mobile, the county -- and its IT department -- isn't waiting for all the numbers to be crunched before plowing ahead with its mobility strategy.
"We like to be slightly ahead of the curve," Coverdale said, adding that the county plans to run its own app store for deploying in-house and third-party mobile apps.
Another benefit of accommodating the employee push to use Apple devices? By embracing the so-called consumerization of IT, Coverdale's department is "seen as an enabler that helps employees get their jobs done on the devices they want to use."
A mobility strategy that wins more business
That may sound a bit touchy-feely, even for California, but an IT team that employees perceive as "cool" can be an important first step in developing a mobility strategy.
Just ask Dick Escue, CIO at St. Louis-based RehabCare Inc., a $1.5 billion provider of post-acute health care services. Over the past few years, he has helped RehabCare develop a mobility strategy that is paying real, not hypothetical, dividends. You won't hear him scoff at the value of letting employees choose their own smartphones or tablets.
It's gone viral. Everybody is using mobile devices for everything, for good and bad reasons.

Ken Dulaney, vice president and distinguished analyst, Gartner Inc.
In 2007, despite pushback from his staff and technology consultants, Escue instructed his IT department to support iPhones, on the premise that a happy employee was a more productive employee. RehabCare's team has since gone on to "solve business problems with mobility," he said.
That work has included the development of a prescreening admissions iPhone app that has boosted revenue by cutting from seven hours to one hour the time it takes RehabCare employees to follow up on a referral. The first version of that app was developed in four days on the Force.com platform by a .NET developer who had never done a native iPhone app. Some 10,000 RehabCare field workers now use their iPods to record the care they give to patients and care delivery time, and iPads are becoming the device of choice for bedside staff and doctors.
Being entrusted with crafting a mobility strategy that is actually strategic to the business would never have happened, however, had IT played its "traditional role of saying no," Escue insists. Technologists who think they can go back to the days of calling the shots on endpoint devices are "fooling themselves," he said. Letting users take responsibility for their computing devices at RehabCare has freed up IT to work on more strategic projects.
"IT is still very necessary to run the business, and there are innovations that can make a difference there too. But it's exciting and fun to think about how we can use IT togrow the business. That's what has worked out here," Escue said.
Let us know what you think about the story; email Linda Tucci, Senior News Writer.
Dig Deeper on Enterprise mobile strategy