 BACKGROUND IMAGE: iSTOCK/GETTY IMAGES
News
Stay informed about the latest enterprise technology news and product updates.
How Lands' End's CIO seized the moment to soft-sell a cloud strategy
Lands' End CIO Steve Cretney came up with a cloud strategy to help the retailer expand internationally. Then the hard part came -- using his soft skills to bring people along.
A private conversation with the company president about your cloud strategy can't hurt these days. For Lands' End CIO Steve Cretney, the tête-à-tête became a test of CIO leadership -- or, as he prefers to say, a "seize the moment" opportunity that garnered support for his cloud strategy and resulted in the company's embracing a new business model.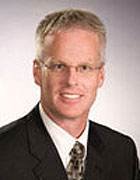 Steve Cretney
Soft-spoken, with a dry wit, hearty handshake and what appears to be a spine of steel, Cretney exhibits what executive search gurus today say are essential skills for CIO leadership: true grit combined with an armory of so-called soft skills to convince, inspire and ultimately move people to realize a technology vision.
A veteran of the Dodgeville, Wis.-based retailer, Cretney recently returned to Lands' End as CIO after a two-year stint as a business strategist. He was eager to put cloud computing to good use. The 50-year-old retailer, an e-commerce pioneer, was under new leadership, and had expanded its online business internationally to Japan, France and Austria, with Sweden on the horizon.
Cloning the company's unsupported legacy back-end Web systems -- a stopgap measure for the initial overseas expansions -- did not build a foundation for Lands' End's future growth or for that matter, protect the company's enviable track record on customer service.
Seven CIO leadership skills
A recent addition to the burgeoning lineup of CIO advice books, The CIO Edge: Seven Leadership Skills You Need to Drive Results, makes the case that CIOs should embrace their softer side, and argues that high-performing CIOs distinguish themselves by mastering these seven skills:
Commit to leadership first and to everything else second. The highest-performing CIOs embrace the idea that everything they need to accomplish will be achieved through people.
Lead differently than you think. High-performing CIOs don't rely on their superior smarts and analytical skills, but act collaboratively instead.
Embrace your softer side. By letting go of control and allowing themselves to be vulnerable, effective CIOs create connections that enable them to inspire people inside and outside the organization.
Forge the right relationships to drive the right results. High-
performing CIOs spend a great deal of time and energy managing relationships with internal peers, external suppliers and customers that drive results.
Master communication. The best CIOs understand they are always on stage, and use that situation to constantly reiterate core messages and values.
Inspire others. The best CIOs provide a compelling vision that connects employees to the way their enterprise wins in the marketplace, and shows them their contributions have meaning and value.
Build people, not systems. By developing people, these CIOs increase their own ability to deliver results. They know their legacy will be the next generation of leaders.-- L.T.
Nor did the fragmented systems -- layers upon layers of technology -- provide IT the speed, agility or scale it needed to get Lands' End to where it wanted to go. Utilizing the cloud would give the business more than it wished for, Cretney explained, in a show of CIO leadership. As he describes it, however, his rational cloud strategy was up against two powerful barriers: uncertainty and fear.
"I have the head of finance and corporate financials saying, 'You can't do it,' and IT down below telling me, 'I won't do it,'" Cretney recounted to business and IT leaders at the Fusion 2011 CEO-CIO Symposium in Madison, Wis., last month.
Moving as a team to the cloud
Cretney started in his own backyard: He gave the COBOL aficionados in his IT department a 30-day deadline for giving him a cloud solution. ("When you have that many no's, it's an absolute yes," he said.) He told his staff he would meet with them every day, and they would tell him what they learned. In fact, Cretney met with them several times a day, and pretty soon, excitement began to build. IT was moving "as a big team" to the cloud.
That still left the CFO to convince about a cloud strategy that represented a fundamental financial shift from buying software to acquiring services. Cretney explained that IT was going to run the e-commerce system through the cloud for Sweden, because the project was not just about Sweden but all the countries to come. Lands' End needed a system that could scale and was paid for on a variable basis. And the answer was: "'How are you going to pay for it?'" he said.
Beaten down? Hardly. He knew he had to make a higher appeal.
So, when he bumped into Lands' End President Nick Coe on a Friday afternoon and was asked by the business leader to take three minutes and explain "this thing called cloud," Cretney was prepared. The conversation, however, did not begin with his cloud strategy or even with the cloud, but with business strategy, Cretney recalled: "I asked him what he was trying to do with the business and why. We talked about business sustainability. Thirty minutes later, I had his support."
The CIO leadership edge
In making the case for the cloud to his IT team and ultimately to his CFO through Coe, Cretney demonstrated the kind of people smarts and moxie typical of the successful CIOs described in The CIO Edge: Seven Leadership Skills You Need to Drive Results, by Gartner Inc. analyst Graham Waller and executive search gurus George Hallenbeck of Korn/Ferry International and consultant Karen Rubenstrunk (see sidebar, right).
Based on three years of research, the book taps into Korn/Ferry's database of more than 1 million job candidates to make the case that the most effective CIO leadership style is less about technical prowess or left-brain skills and more about, in essence, people who like people. "The dominant style is social and participatory," Waller told a private gathering of CIOs and CEOs at the Fusion conference.
Successful CIOs of the type Korn/Ferry puts into high places share a common ability to forge strong relationships with people inside and outside their organizations, from their own IT teams to outside suppliers, the authors argue.
The call for people skills resonated with Rick Davidson, previously CIO at Manpower Inc. and now director of information services at AlixPartners LLP, a Chicago-based management consulting firm. Earlier in his career he worked for a dynamic business leader, a polyglot who was notable for always being on the phone. When Davidson asked him what was up with the phone, this business leader told him that he was "laying track three miles ahead," Davidson recalled. "It's a little uncomfortable for CIOs, but it is really important that we have those conversations and sell, sell, sell."
Being good at these so-called soft skills, however, doesn't mean being a softie, Gartner's Waller stressed.
"It is almost the opposite. Soft skills yield hard results," Waller said. "These leaders will make the really tough people calls early, to make sure they hire the right people, and they will hold these people accountable. They also set a very high bar and high expectations."

The SearchCIO.com CIO Innovators profile series highlights how CIOs use technology to meet both IT and business leadership objectives. To suggest a leader for a future CIO Innovator profile, email editor@searchcio.com.
Let us know what you think about the story; email Linda Tucci, Senior News Writer .