Share this item with your network: BACKGROUND IMAGE: iSTOCK/GETTY IMAGES
Achieving real business value with cloud computing

iSTOCK/GETTY IMAGES
News
Stay informed about the latest enterprise technology news and product updates.
CIOs on making the case for enterprise cloud computing
When it comes to enterprise cloud computing, CIOs are finding that even the easy sells are hard. Learn how organizations are incorporating the cloud into their business strategies.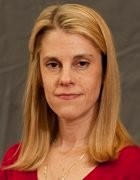 By
When Joe Drouin joined Kelly Services Inc. as CIO three years ago, the Troy, Mich.-based company was in the middle of a business transformation -- and enterprise cloud computing, it turned out, was the solution.
The regionally focused staffing service was fast becoming a global solutions provider, supplying software engineers, accountants, lawyers, scientists and other professionals to the world's largest and not-so-large companies.
"When I came in, I had to reassess IT strategy to be able to deliver solutions that would span the close to 40 countries Kelly was operating in, and reach customers and suppliers regardless of where they were located," Drouin recalled.
The $5 billion company lacked the infrastructure to reach all its offices and branches, let alone a global constituency of clients and suppliers. Fortunately for Drouin, enterprise cloud computing was starting to take off.
"It was a perfect platform for me to grab onto and use as a linchpin for shaping a sharp right-hand turn for how we would be delivering IT solutions for Kelly," Drouin said.
Two years' worth of learning pains later -- coupled with long-term campaign to educate the business on the risks and benefits of cloud computing -- Drouin is starting to take advantage of that "perfect platform." Email now is hosted in Microsoft's multi-tenant cloud environment using the software vendor's Business Productivity Online Standard Suite.
Drouin's team also is developing and hosting enterprise business applications in the Force.com cloud. That's a seismic shift for a company that relied heavily on off-the-shelf software. As a result, the business is seeing IT in a whole new light.
"I've actually used cloud computing as a rallying point to demonstrate to the company that IT was thinking differently, was willing to challenge itself and to challenge conventional thinking and be a little more daring, with the hope that there was a real value proposition," Drouin said.
An exploding market – but not for CIOs
Drouin is more the exception than the rule when it comes to enterprise cloud computing, however. For all the hype around cloud computing -- and the potential benefits the various kinds of cloud computing can confer -- CIOs are not moving in droves to the cloud. Moreover, the ones who are, like Drouin, often seem driven as much by philosophy as by the oft-touted potential cost savings and agility cloud computing promises.
The numbers tell the story. From 2008 to 2009, with the global financial crisis well under way, worldwide cloud services revenue grew 21%, to $56.3 billion from $46.4 billion, according to Gartner Inc.'s estimates. By 2013, cloud revenue is expected to increase threefold to $150 billion. Other studies also project explosive growth, if not the exact revenue targets.
The figures seem to suggest that a paradigm shift in enterprise cloud computing is right around the corner. Read the fine print on the Gartner data, however, and it becomes clear that cloud computing has not exactly attained "phenom" status among CIOs, at least in terms of dollars spent.
The majority -- about 60% -- of the overall cloud services market has come from cloud-based advertising services, according to Gartner analyst Ben Pring. Throw e-commerce, human resources and payments processing services into that bucket, and the percentage climbs to more than 80%.
As for Infrastructure as a Service, the delivery model that pundits like Nick Carr predict will be the death knell for traditional IT departments, it is still very early days.
Only about 6% of the overall enterprise cloud computing services market came from infrastructure delivered as a service in 2009, according to Pring. That's a major reality check on the notion that companies are dumping their data centers for the shared, generic computing environments the likes of Amazon.com Inc. and Google Inc. offer over the Internet. (The market for cloud application services is about twice the size of the infrastructure service market, but as experts point out, this category is a computing model familiar to enterprise companies -- the latest iteration on application service providers and Software as a Service.)
Outsourcing strategy charts course to the cloud
Company culture often plays a major role in a CIO's decision to use the cloud. For CIO Jay Kenney, for example, the proximate cause to migrate 1,000 users from Novell GroupWise to Google Apps was financial: He didn't want to invest in new hardware.
Faced with an overloaded email archive and an old storage area network on its last legs, Kenney was not interested in buying more servers or investing in the virtualization technology that would have leveraged the new hardware.
"We needed some additional servers, and if we were going to keep buying servers, we would have needed to do virtualization. There's an up-front cost to virtualization. It's more expensive to get the virtualization infrastructure in place versus buying servers," Kenney said.
Kenney also plans to eventually migrate another 2,500 employees who have not had dedicated email services to Gmail and Google Apps, he said.
Kenney, who oversees IT for the residential side of Lincoln Property Co., one of the nation's largest residential property management companies, also had a strong cultural driver for moving email to the cloud, however: "Our strategy is to outsource our mission-critical systems. The only thing left in the data center that I would call critical was email," he said.
The tipping point for enterprise cloud computing
For Kelly Services' Drouin, an almost insurmountable challenge was convincing the business that developing applications in the cloud could be a viable alternative to store-bought software.
"We knew in our gut that this model made sense," Drouin said, but making the business case was tough because the cost of entry was so high. Any initial cloud development project had to bear the full cost of the licensing. "Even though you knew the seat would be reusable and the user would have access to the platform, we struggled as we tried to get off the ground with the first few projects in the Force.com world," he said.
The tipping point came in when the business decided to shop for a new supplier management system and portal. Before the business could get out the request for proposal, a small internal team put together by Drouin hammered out a prototype in the cloud that met nearly 70% of the features the business required.
"When we could go back to the table in a couple of weeks and show them what we had done, and that simply by switching it on in the Force environment we had a global application in 25 languages and accessible to anybody with a connection to the Internet -- that was the big 'aha!' moment," he said
The feat was accomplished with a "small amount" of consulting money, some help from Force.com and a handful of smart IT and business people.
"We had to almost force the business into the corner and say, 'You can't ignore the value proposition. We just built this thing for you in two weeks,'" Drouin said.
Two email projects
Cloud projects with an obvious payback are an easier sell, for sure, but they also have to be managed carefully, and they often call for outside help or a new set of internal partners. Lincoln Property's Kenney estimates that using Google Apps for email will end up costing about one-third of what he was spending internally when licensing, maintenance, data center, security and so on are factored in, plus one hardware refresh.
Members of senior management were thrilled with the cost savings. They also liked the idea that by moving email to the cloud, internal IT would run "leaner in comparison to competitors," a company principle.
Still, to cement that support, Kenney did a trial run of Google Apps with the executive steering committee, and he waited for an official thumbs-up before he rolled out the system regionally and finally launched the full migration.
Tweaks were made along the way. For the companywide rollout, Kenney used Cloud Sherpas LLC, a professional services company that specializes in migrating collaboration applications to the cloud. "Technically, it is really not that difficult," he said of the migration. (Getting users across the company comfortable with the new system was "really the difficult piece.")
Even so, there were glitches. Corrupted email on the GroupWise system shut down the Google migration tool.
"Cloud Sherpas was instrumental in figuring out what was happening and figuring out why the [migration tool] software would just stop and go into an endless loop on users that had this corrupted email. They wrote some custom code and moved that email out of there so we could do the migration," Kenney said.
I've actually used cloud computing as a rallying point to demonstrate to the company that IT was thinking differently, was willing to challenge itself … with the hope that there was a real value proposition.

Joe Drouin, CIO, Kelly Services Inc.
Kelly Services' Drouin also found that cloud computing can require new alliances in and outside the company, he said. "I really had to bring in a different slice of skills into the organization than you would need in a traditional IT shop."
To move email to the Microsoft cloud, Drouin worked closely with his existing legal, compliance, security and human resources people to get the controls and security necessary to help ensure the data was not at risk. In addition, he recruited an experienced risk executive to manage IT risk and compliance globally -- a first for Kelly Services. "She became pivotal in the analysis we did for cloud computing and the due diligence we followed," he said.
Governance in enterprise cloud computing is key, agreed Denis Edwards, senior vice president and global CIO at Manpower Inc., a Milwaukee-based job placement firm with 400,000 clients and operations in 82 countries.
Edwards has consolidated email in 30 countries, also using the Microsoft cloud platform. "One of the things we have learned is that if you don't do the communication about governance, there are lot of misses and a lot of potential risks," he told an audience of CIOs and CEOs at last year's Fusion 2010 CEO-CIO Symposium in Madison, Wis.
Most of Manpower's business -- 89% -- is outside the United States. "We are bound by a lot of data privacy laws around who can handle data, how it is handled and where it resides. Our data privacy people are very involved in the governance," Drouin said.
Because of its global operations, Kelly Services also had to be mindful of where its data resides, Drouin said. "At this point, if somebody couldn't guarantee me where the data is going to sit, that would probably disqualify them as somebody I could do business with," he said, adding that he knows exactly where the Microsoft environment sits. Likewise with Salesforce.com Inc. and the small company outside Boston that hosts a Kelly Services recruiting tool.
The Microsoft email application, which Drouin characterized as geared more to small and medium-sized businesses, also had to be modified to meet data management requirements. He got Microsoft "to build in things like retention policies and mechanisms for e-discovery" -- without jacking up the price, by the way. "By being early in, we had a lot of opportunity to work with Microsoft to meet the compliance and legal needs we asked for," he said.
Indeed, Drouin acknowledged, a good deal of the value proposition in Kelly Services' cloud arrangements has stemmed from signing up early. "Being on the leading edge gave us a lot of leverage with the vendor," he said.
A gut-wrenching surprise
Even if CIOs do have influence with a vendor, they shouldn't underestimate how difficult it is to do the financial modeling for the pay-by-user, pay-per-transaction approach used by enterprise cloud computing providers, Drouin said. IT departments accustomed to buying software will have every old assumption tested.
"More than anything else, our eyes are much more wide open now," Drouin said. "In the cloud, you are going out and activating certain components of somebody else's platform, and sometimes finding out later on that the ability to do X or Y doesn't exist with what you have bought."
Drouin's team made assumptions, especially in the early contracts, only to find out later that the terms were not so black and white. An example would be the supplier portal "tipping point" project.
Halfway through the project, members of Drouin's team realized that the Force.com component needed to give supplier companies shared access to the system's records was not included in what they had bought. The licenses for the Force.com component that allowed that access cost 10 times per user seat than the licenses that Drouin bought.
"To get to the point where you are already committed, have already done 70% of the development, where there is no going back, and then to realize there is an unknown in what we're buying is a problem," Drouin said. In retrospect, he said he saw "some gray areas" in the negotiations -- on both sides of the table.
"I don't know that they always know exactly what they are selling you either, especially in a deal done a year and a half ago," Drouin said.
Force.com is working to resolve the licensing problems in a positive way, Drouin said. "Even in this case I have found the vendors much more flexible than what I've been used to dealing with from large, out-of-the-box software vendors," he said. "You just hate to be caught at that point in the project and realize there is a key piece missing, after touting the flexibility and scalability."
In fact, Manpower's Edwards warned that CIOs should not make any assumptions about the economics of enterprise cloud computing. "Cloud is not always cheaper. Cloud is cheaper for very elastic applications. It is not cheap for high-transaction volumes. And even with elastic applications, we have looked at models that say it is better to put something into the cloud now without capital outlay, but at some point, as we see the applications scale, it might be better to bring it back into our private cloud."
Let us know what you think about the story; email Christina Torode, News Director or Linda Tucci, Senior News Writer.
Dig Deeper on Cloud computing for business